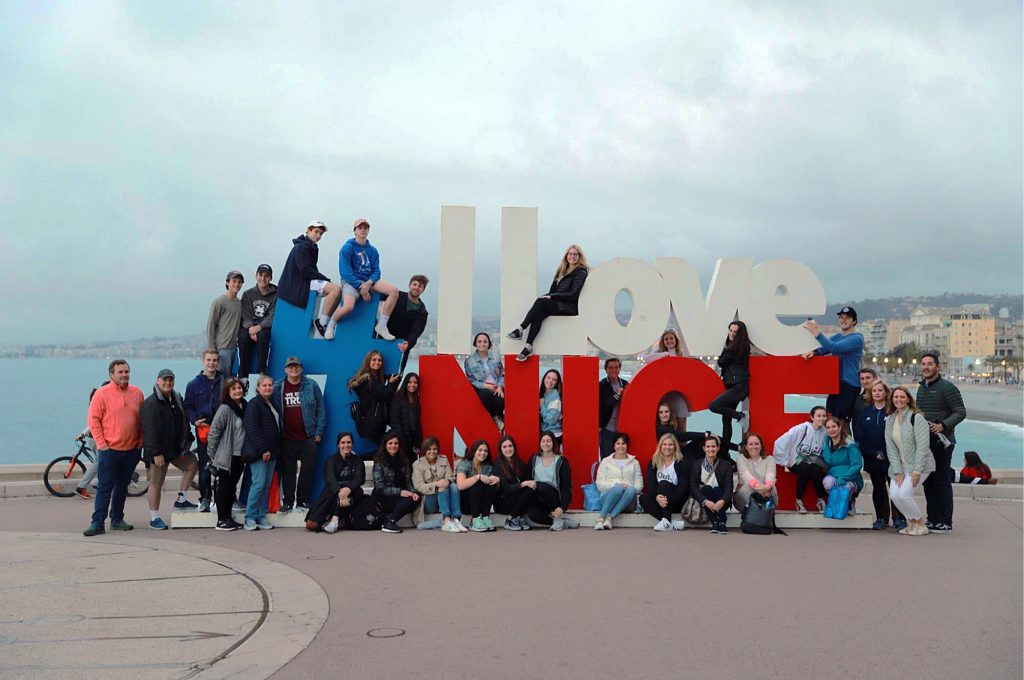 The Book of Kells at Trinity College in Dublin is a treasured series of lavishly illustrated Latin manuscripts of the Gospels. The Greek island, Oia, is one of the most photographed places on the planet. These iconic sights are on the itineraries of JA's two upcoming study abroad trips.
If travel is on your mind, consider signing on with JA for trips scheduled for 2022. JA ninth through twelfth graders who are enrolled in or have completed a foreign language at JA, along with their parents and siblings, will explore England, Ireland, and Scotland during spring break on a tour called Capitals of the British Isles. JA alumni and current ninth through twelfth-grade students, parents, and siblings can choose a summer trip to Greece from June 1-10, 2022. Participants will travel to Athens, Nafplio, Paros, and Santorini during the Greek Explorer tour.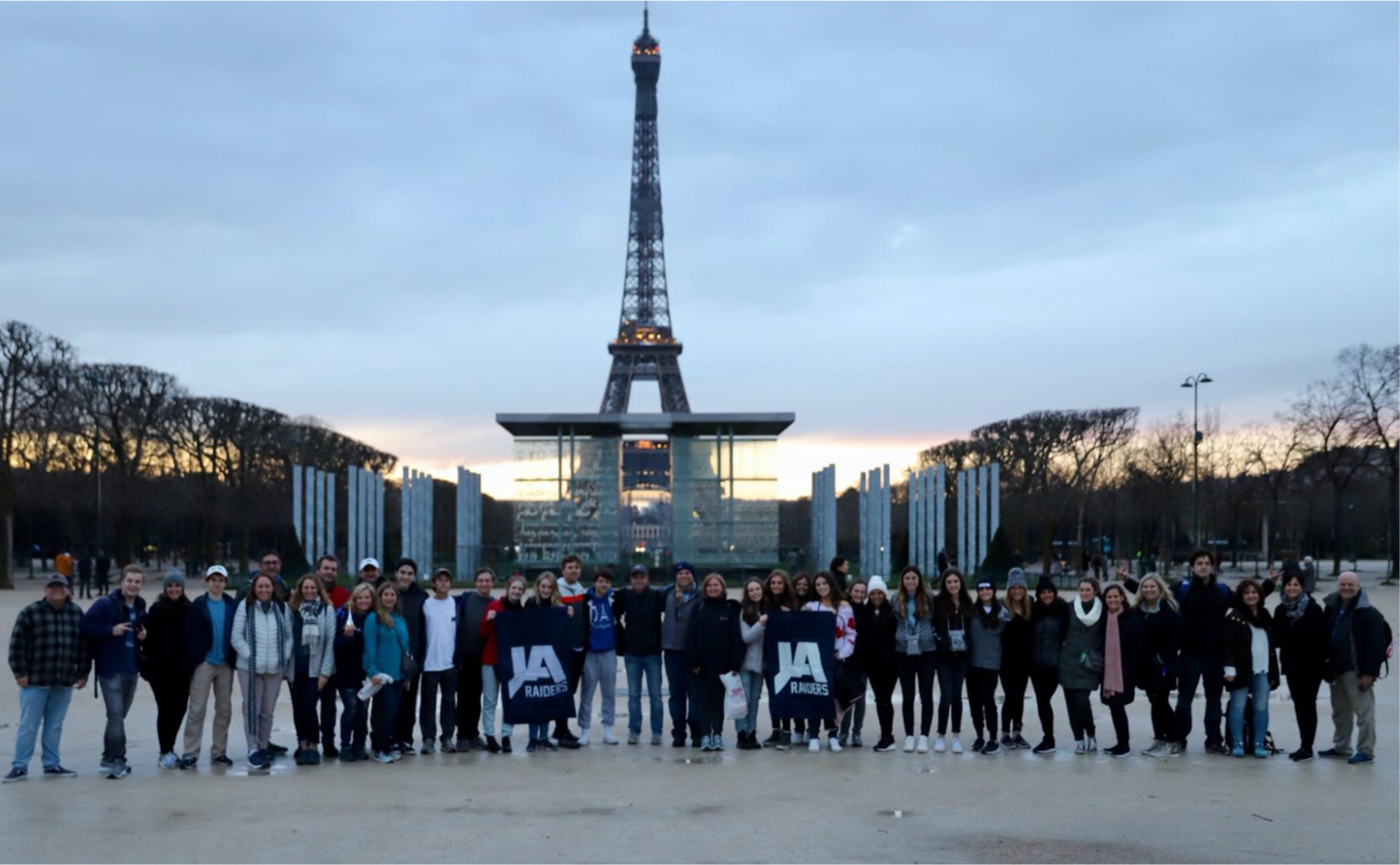 Junior Natalie Turner was among the students who traveled with JA to France in early 2020. Natalie was taking a French class with teacher Catherine Arnold at the time. She and family members Jamie and Bryant Himes plan to go to Greece next summer.
"The trip was very well structured," said Bryant Himes. "Our guides had been so many times and knew where to go and what museums to recommend, and they spoke the language fluently." Himes said multiple families were on the tour, and many students joined the trip without their parents. Himes encouraged parents to send their children on a study abroad experience. "We would definitely recommend one of the trips organized by Travel for Teens," he said.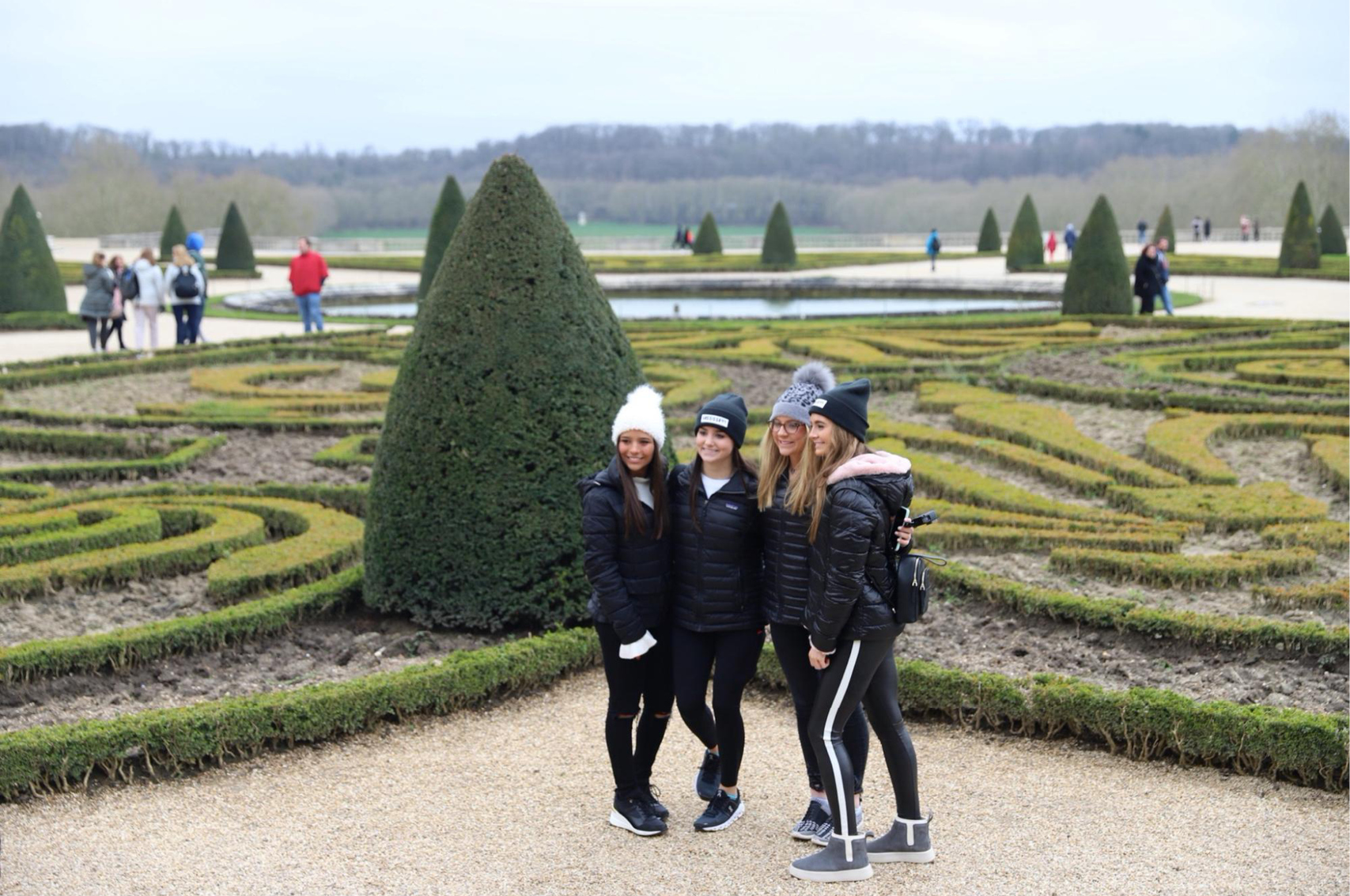 Faculty member Madi Scott was also on the France trip. "Our trip planners did an amazing job making sure we experienced France in as many ways as possible. From the food, art museums, historical landmarks, and beautiful churches, we were able to dive right into the French culture," she said.
Scott also encourages students to take part in the upcoming opportunities. "Studying abroad is something that I never experienced as a student, and I would definitely recommend it for current students," she said. "It is one of the only ways to fully understand the culture of other countries. During my time at JA, I studied the French language for four years. It was amazing to finally see firsthand all of the things we learned about! I walked away from the trip with a whole new appreciation of the French culture and completely fell in love with the country. I can't wait to go back!"
If you are interested in finding out more, contact the JA trip leaders, or visit the links below for itineraries and pricing.
Leah Busby
lbusby@jacksonacademy.org
Capitals of the British Isles (Ireland, Scotland, and England)
Ninth through twelfth-grade students who are enrolled or have completed a foreign language at JA, their parents, and siblings.
Arranged by EF Tours
Jim Wilkirson
jwilkirson@jacksonacademy.org
Greece Explorer (Athens, Nafplio, Paros, and Santorini)
JA alumni and current ninth through twelfth-grade students, their parents, and siblings
Arranged by Travel for Teens