SOAR Outdoor Program
Character, learning, and integrity are the bedrock of your student's future, and at JA, we partner with you inside and outside the classroom to cultivate good life principles.
JA's SOAR Outdoor Program began as a seventh-grade rafting trip more than 40 years ago. The traditional adventure has expanded into fifth to eighth-grade programs that encourage the development of ethics, faith, service, outdoor knowledge, and leadership. Offering varied experiences, SOAR's opportunities help students grow during experiential learning and involvement in outdoor adventures in the South.
A Committed Community
Led by a full-time director, the SOAR Outdoor Program staff includes volunteers made up of counselors, teachers, staff, outdoor experts, and parents who help mentor students outside the classroom. Students participate in outdoor activities both on and off campus that develop their teamwork, outdoor education, and leadership skills.
Experiential Opportunities
This spring, there are 14 new Outdoor Adventures in the South for the Upper School and four rafting/hiking adventures for the seventh and eighth grade. There will also be team building, initiative games, and outdoor cooking for fifth and sixth grades utilizing the gym and JA's Ashleigh Park. Opportunities include student-led spiritual devotions, reflections, and discussions.
Meet Our Program Director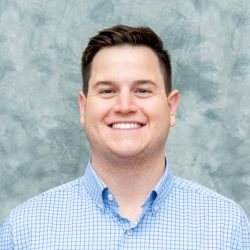 Dean Arnold
SOAR Program Director

Associate Head of School for Student Life Jimmy Messer has announced the hiring of Jackson Academy's Director of the SOAR Outdoor Program. This initiative offers experiential out-of-classroom learning opportunities. Dean Arnold began his role leading JA's signature program in the fall semester of 2022.
Arnold comes to JA with a Master of Science in sport and human performance and a Bachelor of Science in recreational administration from Delta State University. While completing his graduate degree, he served as a graduate assistant for communications in the DSU Athletic Department. He also served as the alumni engagement coordinator for DSU and previously was an admissions recruiter for the university.
JA's SOAR Outdoor Program began as a seventh-grade rafting trip more than 40 years ago. The program has expanded to encompass outdoor activities from fifth through twelfth grade.
We encourage every student to be involved with the SOAR Outdoor Programs. These programs have a minimal cost to cover expenses; however, they are very affordable. For more information, contact Dean Arnold at darnold@jacksonacademy.org, or drop by Room "B" in the Learning Commons on the second floor of the Administration Building.