Performing Arts Center
The Performing Arts Center is a 30,000 square foot complex that includes an 800-seat performance hall offering all technical specifications needed to mount a full scale professional production.
Welcoming Artistry to Campus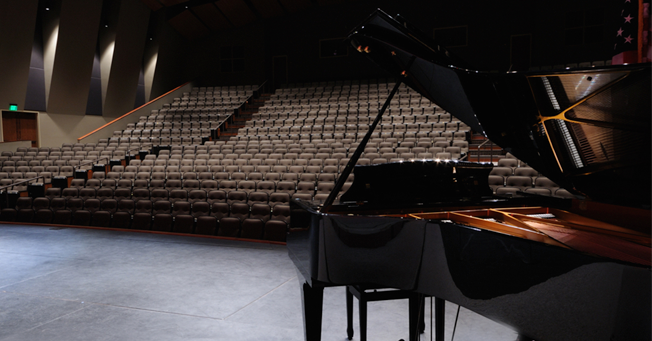 The hall features an orchestra pit, full fly loft for backdrops and lighting, and a sprung dance floor. The center also houses a flexible "black box" theater, classrooms, green room, costume storage facilities, dressing rooms, scene shop, and additional support spaces needed for large scale productions. The entrance lobby serves as a gallery to showcase visual arts from Jackson Academy students, alumni, and staff, as well as from various local artists.
In addition to providing an outstanding venue for Jackson Academy's theatrical productions and school programs, the center is also home for individual musical instruction in guitar, strings, piano, voice, and other arts. When not in use by the Jackson Academy community, the facility is available for local performing groups as well as national and regional touring productions.
Book the Performing Arts Center
If you are interested in booking the Performing Arts Center contact:
Stacy Bates
Events Director
601-364-5416
sbates@jacksonacademy.org
Visit Jackson Academy
Schedule your personal tour of Jackson Academy's campus to learn more about JA by calling 601.364.5761 or signing up online.