Head of School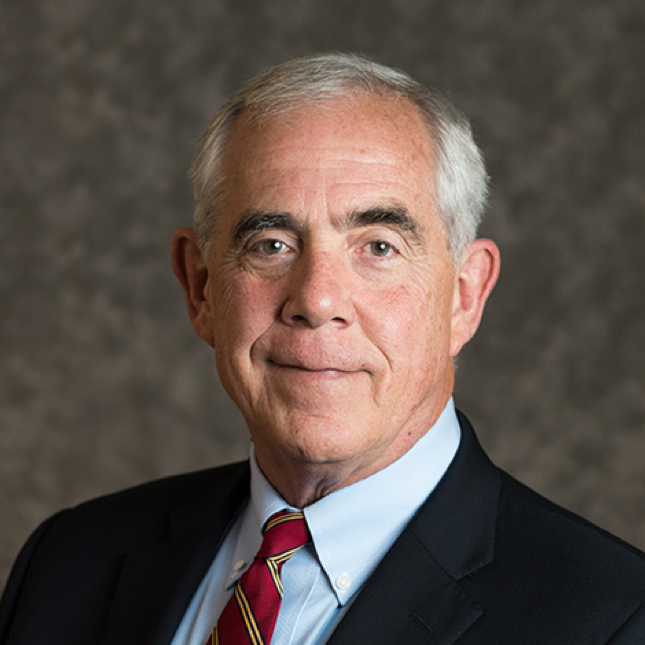 "When Caroline and I first set foot on the Jackson Academy campus, we could immediately sense that this was an energetic, progressive, caring, student-centered school."
Jack Milne
Jack Milne became Jackson Academy's Head of School January 1, 2018. He came to JA in 2017 as Vice-President and Dean of School. Previously, he served in school leadership and teaching for 17 years at another one of our country's leading independent schools, the Bolles School in Jacksonville, Florida.
"I sincerely believe that the best years of Jackson Academy are ahead," he said, "and I look forward with great anticipation to playing a part in helping advance the mission of the school in working with students to develop lives of purpose and significance."
Background
Milne graduated high school in Jacksonville. He attended college on a football scholarship at Vanderbilt University, earning a Bachelor of Arts in History. Also, he holds a Juris Doctor from the University of Florida College of Law.
"When Caroline and I first set foot on the Jackson Academy campus, we could immediately sense that this was an energetic, progressive, caring, student-centered school," said Milne. "That impression was affirmed when we saw the looks on the students' faces and their interaction with their dedicated faculty, as well as in our meetings with the search committee and other school leaders. We were made to feel so welcomed by everyone, and both of us truly believe this is a calling to a premier independent school that will result in not only professional growth, but also spiritual growth."
Honor Code
In particular, Milne has an interest in fostering the development of character and moral courage as part of students' preparation for college and life beyond. In his first year at JA, he formed a student, faculty, parent, and alumni group that developed an Honor Code, which is student-led. "Today more than ever it is essential that our educational institutions, in partnership with parents and communities, work to help instill in our youth a moral force of character and to give them the inspiration to carry out honorable and compassionate acts. This must begin with our own acknowledgement and demonstration that every child in the school matters, and that each has gifts that are brought to the table. It is incumbent upon us to recognize the existence of those gifts and help the student likewise identify and maximize them," he said.
Family
Milne and his wife Caroline, a registered nurse, are the parents of three adult children. Their daughter Caroline is a 2011 graduate of Tulane University College of Law with her undergraduate degree in 2004 from New York University; son John is a 2010 graduate of the Wharton School at the University of Pennsylvania; and daughter Emily is a 2015 graduate of the Savannah College of Art and Design.
Visit Jackson Academy
Schedule your personal tour of Jackson Academy's campus to learn more about JA by calling 601.364.5761 or signing up online.