Academic Resource Center
"Empowering students to unleash their potential for optimal achievement."
At Jackson Academy, our commitment to providing an education to all students is core to our culture and mission statement. Through our Academic Resource Center program, we offer several tiers of instructional support to qualifying students. The purpose of the tiered support is to meet the student where they are currently functioning, supporting the whole child on their educational journey.
Services
Lower School (K3-K5)
Soft support is offered to our youngest learners to build phonetic awareness and the underpinnings of reading and language.
$20 per small group session
ARC (1st-12th)
Students enrolled in ARC receive daily intervention in all core subjects, as well as:
Testing according to Individualized Learning Plan
Small group/one-on-one tutorial
Google Drive support through class notes, audio books, practice quizzes, and study support
Organizational support
Each learning facilitator acts as a learning coach to keep parent and student aware of current academic performance and assignments
Homework Grid provided to students in 1st-9th grade
1st-4th – $1,650
5th-12th – $1,800
Directed Study I (5th-12th)
Same as ARC (1st-12th) with the exception of daily intervention. Intervention is on an as-needed basis.
$1,000 per year
Directed Study II (5th-12th)
Online Support for organization and executive function.
$500 per year
Replacement Dyslexia Reading (1st-3rd)
Reading and spelling run parallel, meeting grade-level standards immersed in Orton Gillingham instruction to remediate reading and spelling deficits.
$2,500 per year (grades 1-3)
Alternative Math (1st-12th)
Math instruction runs parallel with grade-level skills. Students are taught using alternative methodology to meet individual needs. Tutorial sessions are offered through ARC to the entire student population through after school tutorial in small groups at $10 per group session.
$2,000 per year – one/one
$1,000 per year – small group
Speech and Language Therapy
$45 per 25-minute session
Tutorial Sessions
Tutorial sessions are offered to the entire student population through after school tutorial in small groups at $10 per group session.
Admission
For admission into ARC, the student must have current psycho-educational testing on file signifying a need for educational support. The school's learning team will review testing, as well as classroom performance and student work ethic, for admission.
Meet Our Director of Differentiated Instruction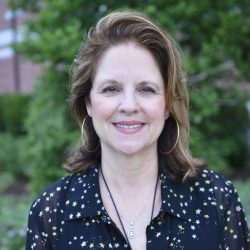 Beth Murray, Director of Learning Diversity
Ms. Murray holds a Bachelor of Science in Educationally Handicapped from the University of Mississippi and a Master of Science in Administration and Supervision from Mississippi College. She is a Certified Dyslexia Specialist.  She can be reached at 601.364.5734 Ext. 236 or bmurray@jacksonacademy.org.
Visit Jackson Academy
Schedule your personal tour of Jackson Academy's campus to learn more about JA by calling 601.364.5761 or signing up online.