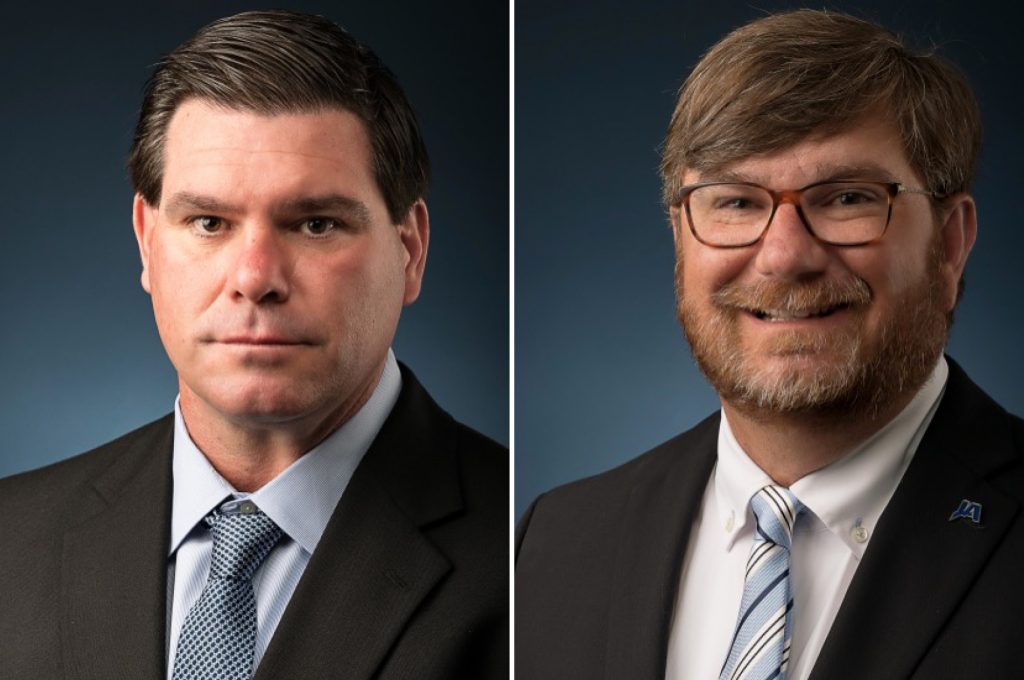 Members of the Jackson Academy coaching staff look forward to a 2021-22 athletic season filled with great competition and great opportunities. As incoming Head of School Palmer Kennedy begins his transition to the leadership of JA in June, interim athletic leadership positions for the year have been filled. A plan for hiring additional posts and structuring the coaching staff is underway.
Lance Pogue will serve as interim athletic director, overseeing the administration of JA's athletic programs. He will continue as varsity head football coach, a position he held during the 2020-21 school year. Before that, he served JA for three years as defensive coordinator.
"I'm looking forward to building on the excellence that has been a hallmark of JA athletics," said Pogue. "We're working now to complete our coaching team for the 2021-22 season as well as putting final touches on infrastructure improvements such as the recent resurfacing of the track at Raider Park. Our goal is to be distinctive in all sports at JA, providing students the best experience possible no matter the sport they choose." Pogue plans to provide updates throughout the summer as JA finalizes coaching hires.
During his career, Pogue has led acclaimed programs as the head football coach and athletic director at South Panola High School from 2007 to 2016 and Eupora High School from 1998 to 2007. Pogue is the only high school coach in Mississippi who holds a National Championship title. He was the USA Today National Coach of the Year in 2010.
Brandt Walker will continue to serve with Pogue as associate athletic director. Appointed associate athletic director in 2017, Walker has served JA as head coach of the track and cross country teams. He also has had roles with varsity and junior high football. Walker came to JA with 14 years of coaching experience, including a decade of coaching football and track.
"The opportunity to continue to advance our athletic program under coach Pogue's leadership makes me very excited about the 2021-22 school year," said Walker.
Both Pogue and Walker are committed to an athletic program that creates a positive experience for students and makes it possible for them to participate in multiple sports if they choose. "As a coaching staff, our No. 1 goal is to have the best interests of the kids in mind," said Pogue. He believes participating in athletics is such a valuable life experience because students learn to work as a team and deal with setbacks.
"It's an exciting time right now," said Pogue. "The competition is great. But great challenges bring great opportunities."