Middle School Counseling
Your Middle School student is in the process of becoming a young adult, with all of the independence and responsibility that comes with that. These years can be trying times, for students and parents.
We'll care for your child and provide counsel to plan an academic future with attainable goals. Our Middle School's counselor services are designed to meet the specific needs of fifth, sixth, seventh, and eighth graders. Although Middle School students are in the process of becoming young adults, in many respects they are still very much children.
With this in mind, parents and students are offered a thorough orientation program designed to familiarize them with the campus, faculty, and curriculum at the beginning of Middle School. In addition, the Middle School counselor will:
Advise students regarding scheduling and course selection.
Explain graduation requirements, college prep, honors, and Advanced Placement classes, while emphasizing the importance of grade point average.
Administer individual admissions testing, annual group standardized testing, and the Talent Identification Program with Duke University.
Facilitate individual students' small groups, interventions, and referrals to outside professionals.
Maintain counseling department library books and community resource information.
Meet with parents and students for individual conferences.
Assign student support resource classes and teachers.
Invite special topic speakers to campus.
Meet the Counselor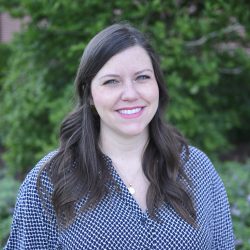 Erin Neely
Middle School Counselor
Mrs. Neely holds a Bachelor of Science from the University of Mississippi and a Master of Social Work with an emphasis in clinical family therapy and school social work from the University of Denver. She can be reached at eneely@jacksonacademy.org