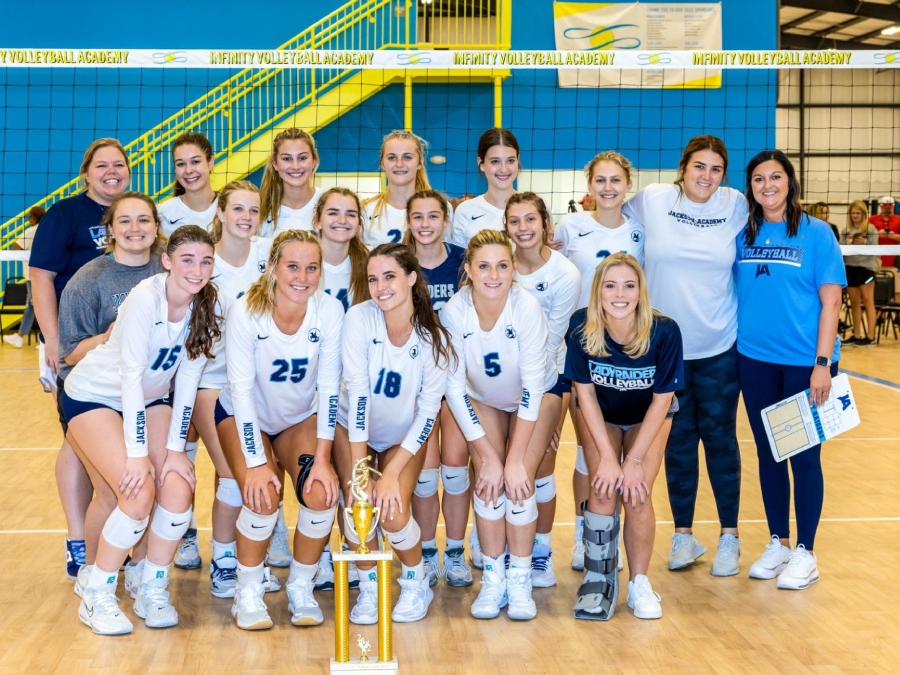 The Lady Raider Volleyball team was voted the Best Volleyball Team in Mississippi by MaxPreps. Lakin Laurendine was also named the Best Player in the state of Mississippi. 
Coach Melissa Denson said the team doesn't discuss accomplishments throughout the year. "I feel like when you focus on the rewards, you're not getting ready for the next thing," she said. "The younger ones talked about it and how cool it's going to be a part of that one day." But the varsity and JV teams do not talk about it. She says the team tries to focus on the present and work for what's tomorrow, and she said they'll talk about the accomplishments once the season is over. 
Denson says too much distraction can be a bad thing. Her girls are type A perfectionists, so she tries not to add any additional pressure, more than they already put on themselves. Denson also recently reached a milestone. She reached 200 wins in her coaching career, during JA's defeat of Hartfield Academy 3-0 on August 18. These 200 career wins span her two years at Clinton High School and five years at JA. 
Senior Lakin Laurendine has received numerous accolades throughout the season thus far, like Mississippi Gatorade Player of the Year for the 2021-2022 school year. Lakin was named High School Volleyball Player of the Year by SBLive. The senior outside hitter was named a MaxPreps 1st team Preseason All-American. Lakin, among other seniors Mary Grace Foster and Ava Ladner, was named to the AVCA All-American Watch List. 
Denson says Lakin is an unreal player, and she can do it all. "She's just one of those kids you're going to miss as a person," she said. "Yes, we'll miss her athletically, but she has just grown into a strong, confident young lady who is friends with everyone and talks to everyone," Denson says. Denson also says that Lakin is generally a positive person, and she's easy to coach. Lakin cares about making those around her better, Denson explains. 
This past weekend, the team played in the SECIS tournament at the University of West Georgia, finishing 4-1 on the weekend to finish in second place in gold. The Lady Raiders will be in Tampa, FL, this Labor Day weekend, playing in the Nike Tournament of Champions.