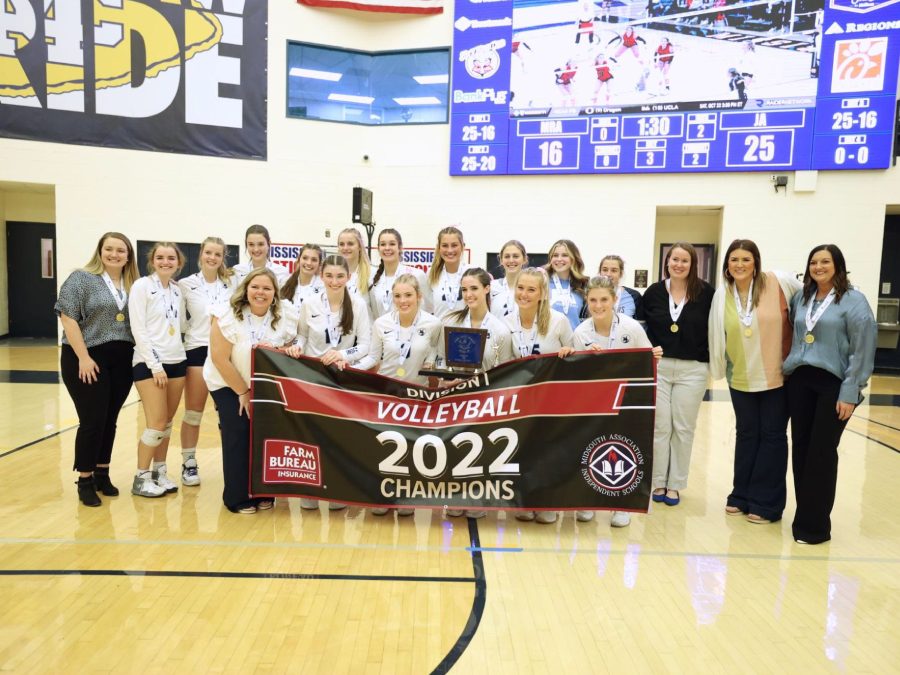 The Lady Raiders defeated MRA 3-0 to bring home JA's fourth consecutive title. The 2022 team finished the season 40-5, with the losses coming from out-of-state teams. Coach Melissa Denson and the team participated in tournaments such as the Nike Tournament of Champions in Tampa, Florida, and the Private Schools Championships at the University of West Georgia. The team also played two out-of-state matches, facing two of the best teams in Tennessee (Houston High) and Louisiana (St. Mary's Dominican High).
Four Lady Raiders were named MAIS Volleyball All-Stars: Mary Grace Foster, Ava Ladner, Lakin Laurendine, and Hannah Towery. The All-Star game was hosted in The Raider Dome for the first time Thursday, October 20.
This season, Melissa Denson reached her 200th career victory during the defeat of Hartfield Academy 3-0 in August. MaxPreps named JA Best Volleyball Team in Mississippi and Lakin Laurendine Best Player in Mississippi in August.
This season Mary Grace Foster and Harper Griffin achieved 1,000 assists in their Raider careers. Lakin Laurendine achieved 2,000 digs in her career.
Congratulations on a tremendous season, Lady Raiders!