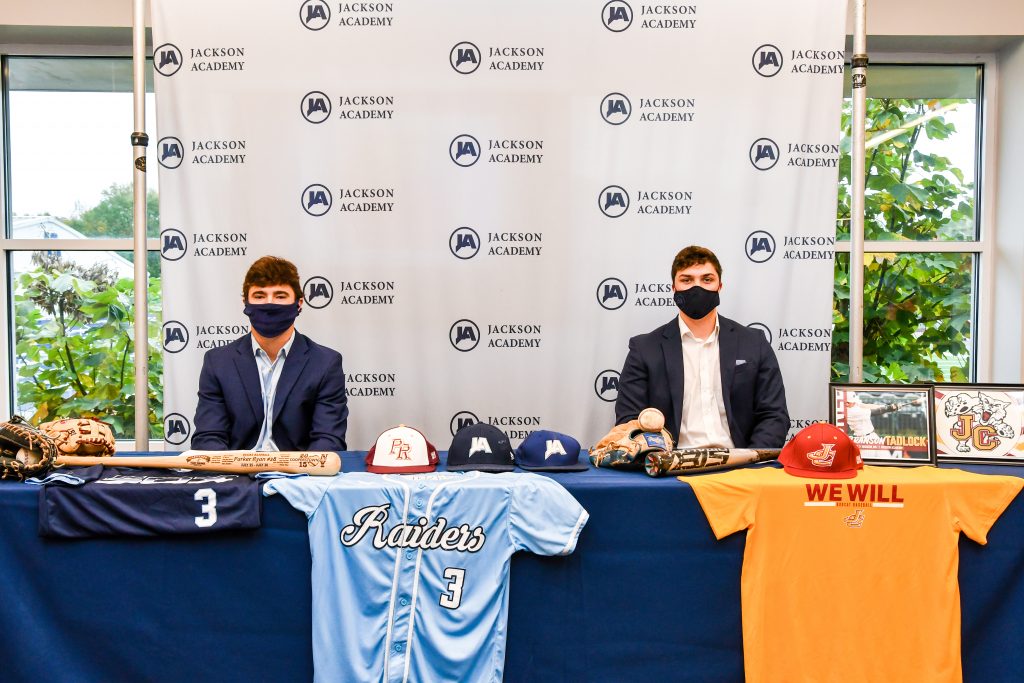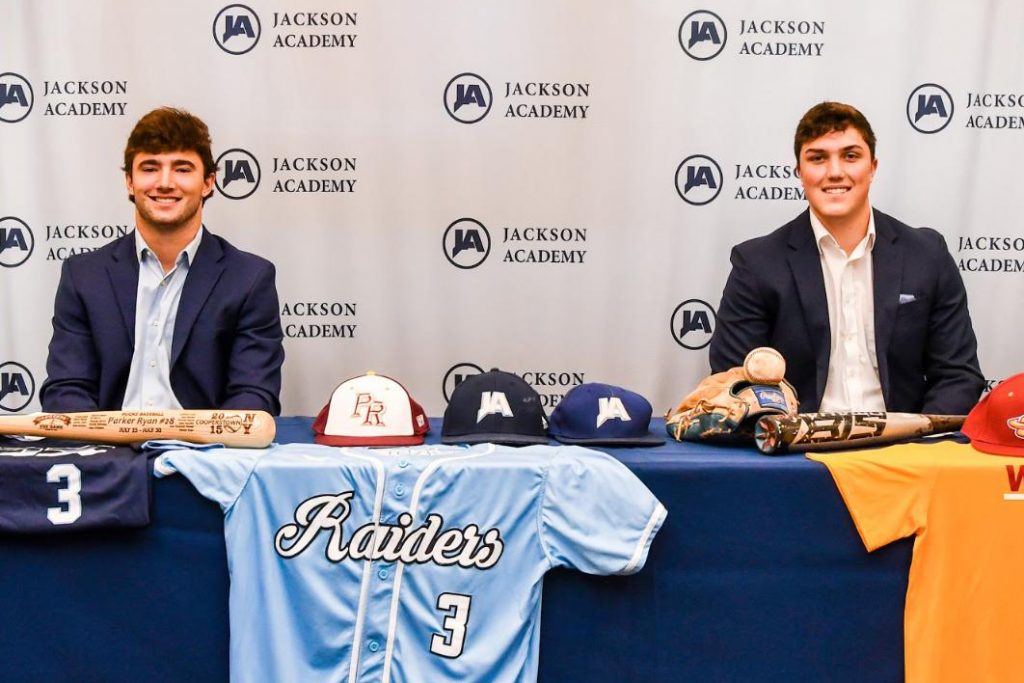 Jackson Academy hosted a signing Monday at 10 a.m. for two seniors who are continuing their athletic careers in college baseball next year. Parker Ryan signed with Pearl River Community College and Branson Tadlock signed with Jones County Junior College. Parker and Branson were joined at the event by members of their families, coaches, members of the baseball team, and classmates.
Branson has always liked team sports and has played whatever was in season since the age of 4 or 5. Football, basketball, and baseball were always his top favorites. Branson is a five-year varsity starter and has been an All-District player three times in baseball.
Parker is also a multi-sport athlete who has lettered on the varsity baseball, football and track teams. He was selected to the All-MAIS Team and the All-Conference 1st Team in baseball. He was ranked the No. 1 catcher in Mississippi by Perfect Game and was named to the Perfect Game All-Tournament Team and All American Team.
On Wednesday of this week, JA will host a second event for Parker Bracken, who will sign to play Beach Volleyball at Louisiana State University, and Jackson Conn who is committing to Mississippi State University's baseball program.
Congratulations, Raiders!