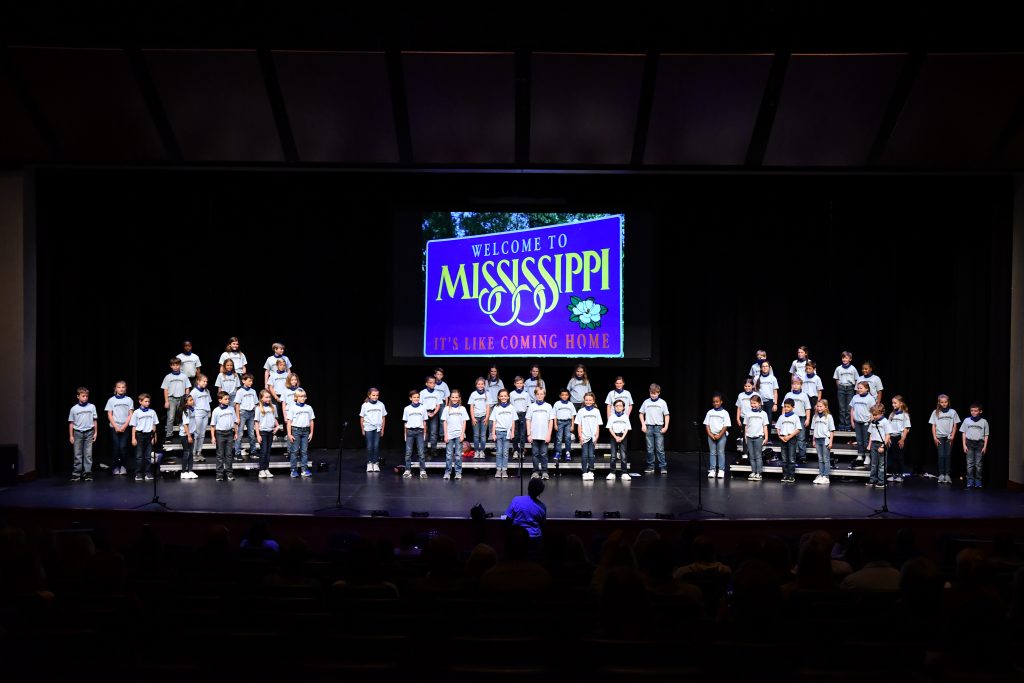 The fourth grade presented the annual My Mississippi program last Friday to an audience of family members. The students sang and recited information about Mississippi's geography, music, industry, agriculture, and famous citizens. The program was the first to be held by the Lower School this fall and set a precedent of excellence in planning and execution. 
With the pandemic in mind, staff and faculty provided guidelines to keep performers and audience members comfortable and healthy. "Each student was allowed to have only four family members in the audience," Associate Head of the Lower School Sandra Triplett said. "The audience members were required to wear masks while on campus and signed up for seats ahead of time on Signup Genius." Signup Genius is an online software for coordinating teams, meetings, and events. The platform allowed administrators to create sign up forms, send invitations, and collect responses from families planning to attend the program.
During the performance, guests sat in a row with their family members, socially distanced from other visitors. After the program, families visited with their students outside in an area designated for their child's class.
The students followed a set of guidelines that were an extension of the structure in place throughout the Lower School. They were on stage by class and said their speaking parts only with their classmates. During practices, they stayed with their classmates and wore gaiters when they were seated during the performances.
Thanks to these precautions and diligently upheld mask and social distancing policies, the fourth grade students could share the musical revue of all that they have learned about this great state! While some students enjoyed the spotlight, others bravely persevered through discomfort to bring the audience a delightful show. The My Mississippi program includes reminders of reasons to be proud of the state. This year's performance was also a reminder to be proud of staff and faculty for their leadership throughout the COVID-19 pandemic, but most of all, it was a reminder to be proud of the students!