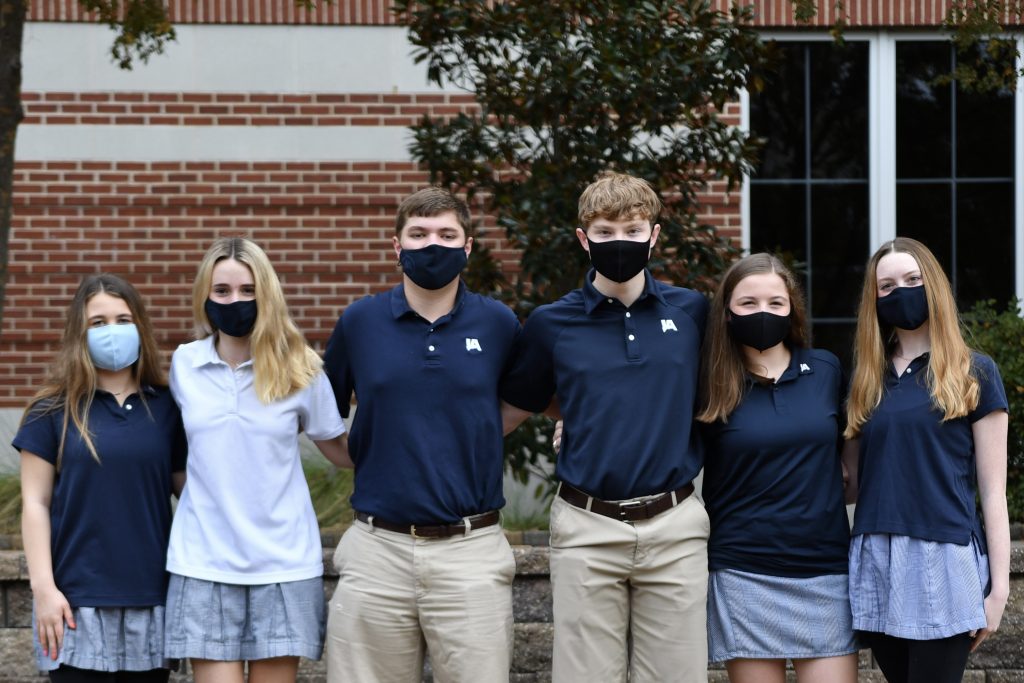 Ten Jackson Academy students have been selected to represent their school and hometown while learning more about leading and serving. Each year, area chambers of commerce and nonprofit organizations contact JA's counselors with invitations for students to apply to their leadership programs. Specific programs have unique emphases, but all aim to cultivate men and women of character prepared to lead the next generation with wisdom and humility.
As JA's students begin their involvement with local leadership programs this fall, they look forward to the discoveries and connections they will make. "Whenever I take on a leadership opportunity, I hope to gain a deeper understanding of others around me and listen to their ideas, Maggie Koury, who is a Madison Chamber of Commerce Junior Ambassador this year, said. "What a lot of people don't realize is that leadership also comes with a deeper understanding of yourself, so hopefully, I will be able to learn something new about myself and have the opportunity to grow."
Annalee Willson also anticipates personal growth and new friendships due to being in the Madison County Youth Leadership class and a Ridgeland Chamber of Commerce Junior Ambassador. "I hope to gain more opportunities to practice my leadership skills and meet other people outside of my school environment."
Congratulations to each of these students for their selection as ambassadors and young leaders!
Ashton Tate – Mayor's Youth Council for Florence, President's Circle for MS Children's Museum
Mary Peyton Barnette – Madison County Junior Ambassador
Olivia Claire Williford – Madison County Junior Ambassador
Sandon Guild – Madison County Youth Leadership, President's Circle for MS Children's Museum
Annalee Willson – Madison County Youth Leadership, Ridgeland Chamber of Commerce Junior Ambassador
Maggie Koury – Madison Chamber of Commerce Junior Ambassador
Elizabeth Pedigo – Madison Chamber of Commerce Junior Ambassador
Caroline Harrington – Madison Chamber of Commerce Junior Ambassador
Fowler Boyll – Junior Auxiliary of Madison County's Crown Club
Evie Hudgins – Shine the Light Ambassador for Canopy