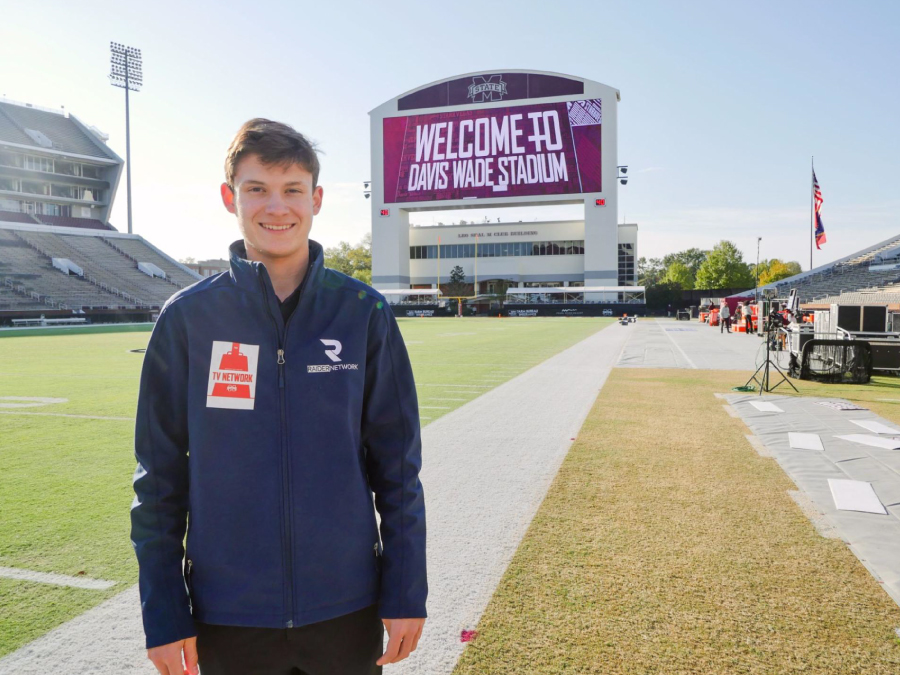 Jackson Academy senior Samuel Long answered an opportunity from SEC Network. Saturday, November 19, was a busy day for Samuel. The Raider Network team member had worked five MAIS Championship games the two nights before. With Mississippi State University having an 11 a.m. kickoff for Saturday's football game, Samuel started his day at 4:30 a.m. to make a 7 a.m. crew call in Starkville.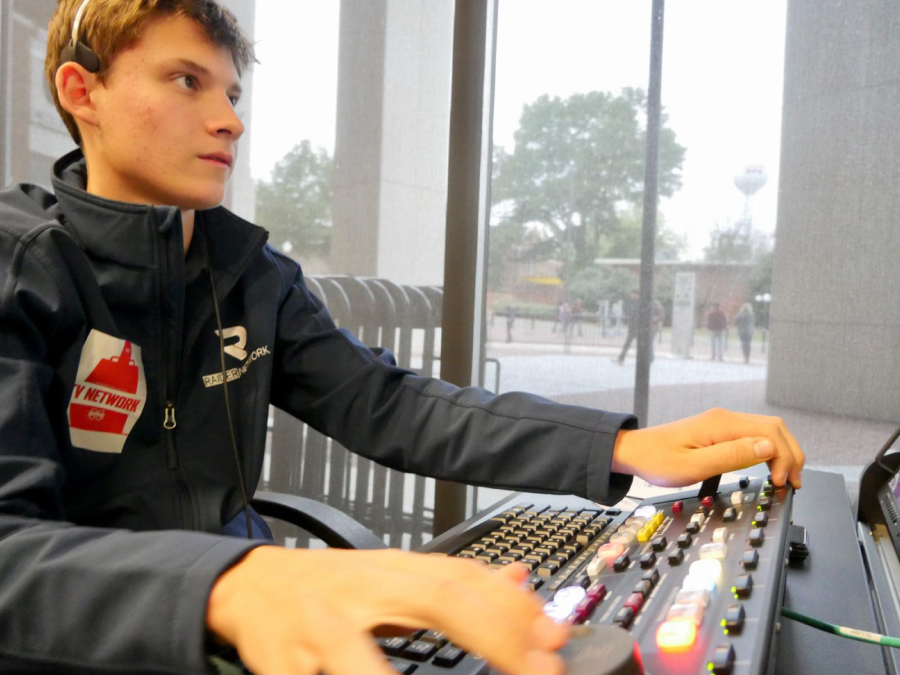 Bennie Ashford, SEC Network's senior associate athletic director/broadcast and live events, had reached out to JA's Josh Hinkle to discuss the Raider Network helping MSU with broadcasting an upcoming basketball game in Jackson for the SEC Network. During the discussion, the need for another replay operator for MSU's Saturday football game came up, and thanks to that, Samuel was able to acquire the opportunity with SEC Network.
Samuel was up for the challenge when Hinkle gave him the call. Although Hinkle initially had told Ashford that JA did not have a replay operator available due to the number of games they were already working, after talking with Samuel about the logistics of the weekend, he realized that Samuel could fill the spot. "Samuel is an extremely hard worker and did a great job for us and MSU," said Hinkle, who works in technology and creative services for JA and Raider Network.
The Raider Network student said the entire staff welcomed Samuel upon his arrival. Samuel was able to meet many of the MSU staff and the director and producer for the game, who were flown in by ESPN. The replay machine Samuel used for the game was brand new, and he was the first person to use it for a game.
"The technical aspect of the broadcast was very similar to that of the Raider Network, as I was working on the same replay system I am used to every Friday night," said Samuel.
For Raider Network, Samuel puts together highlight packages in addition to showing replays, but for the MSU football game, he was only responsible for three camera angles that were played back at the producer's discretion. Samuel learned that broadcasting on a professional level requires a more significant amount of people to get everything accomplished. Because of the larger quantity, it helps lessen the stress level of the entire crew.
As for Samuel's broadcasting experience at JA, he says he has grown his natural talent for media creation with the mentorship of the JA Tech staff.
"JA has the best program for sports broadcasting that I have ever seen, and I am blessed to be a part of such an amazing group of people," said Samuel.
The senior aspires to attend Mississippi State or Ole Miss to major in engineering and one day own his own business of some sort in the technology industry. "What that looks like, I could not tell you today, but I know God has a plan for me," said Samuel. "He will lead me in the right direction."