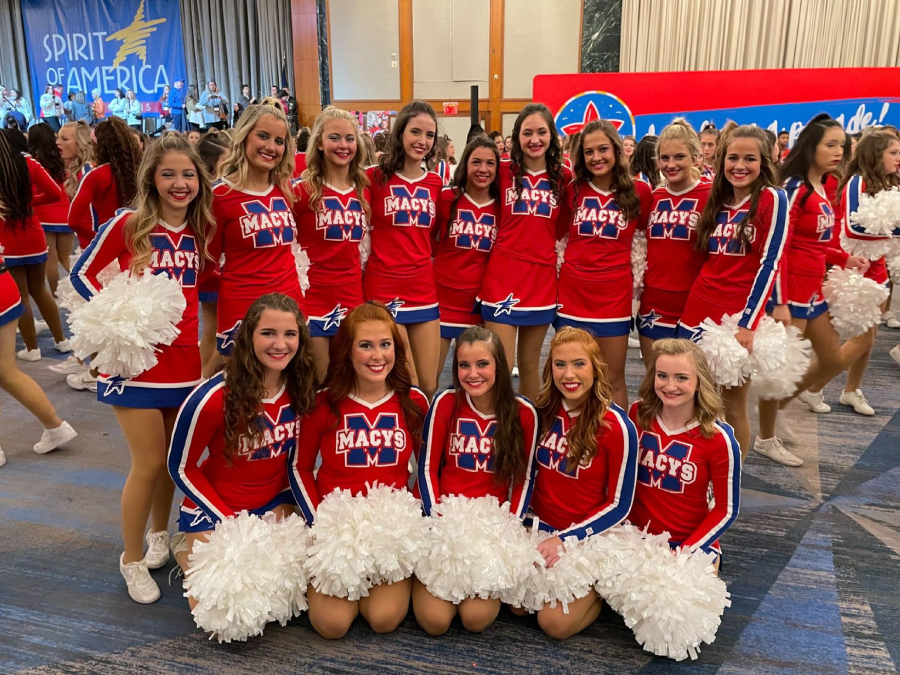 Huge audiences, from those on New York City streets to those tuning in to NBC, were able to see several JA Accents and varsity cheerleaders perform in the Macy's Thanksgiving Day Parade in New York City Thursday morning. 
"It was definitely a little intimidating going into the performance because we were performing for such a large audience, but the crowd cheering us on really made me more excited than nervous," said senior Accent Eliza Perkins.
Days leading up to Thanksgiving Day, a group of Accents and varsity cheerleaders learned and practiced choreography for their performance during the infamous parade. With dancers and cheerleaders from across the nation, our Accents and cheerleaders made new friends through the rehearsals leading up to their performance.
Eliza said she feels that the Accent and cheer teams grew closer throughout the traveling, practicing, and time spent together throughout the trip.
As part of the "Spirit of Americas," dance has been a part of the parade since 1986, and cheer has been a part of the parade since 1989. Each spirit group is composed of 600 dancers and cheerleaders from ages 13 to 18.