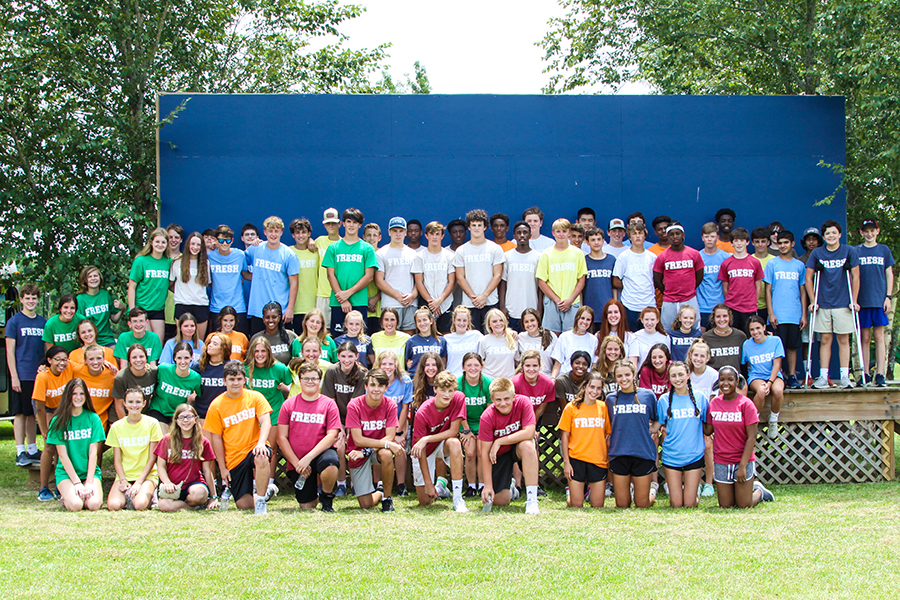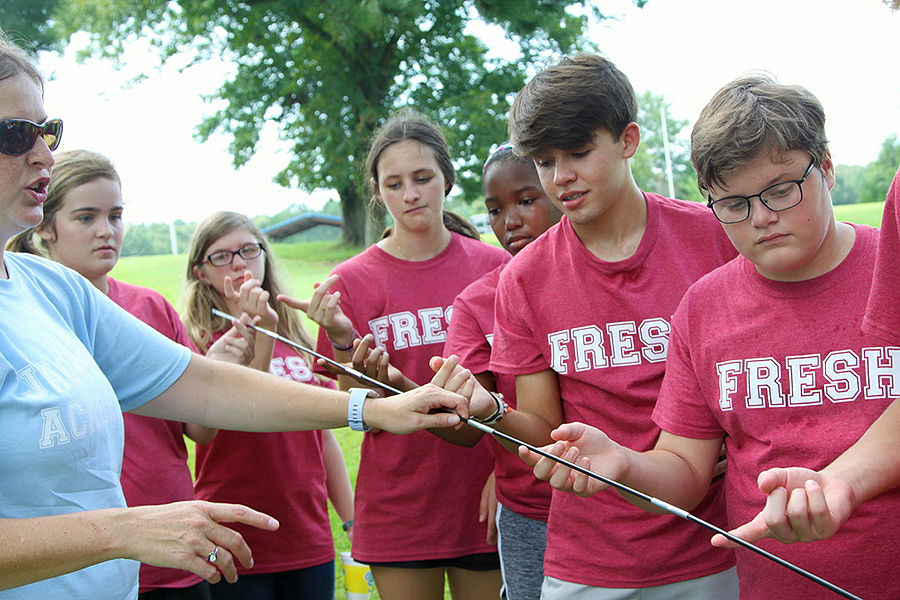 "Do you have any best wishes for the other teams?"
"No, they're going down!"
Ninth grade students spent the first full day of school competing in the August heat by taking on a series of challenges set up at Choctaw Trails in Clinton. The outing is new this year and is Jackson Academy's most recent addition to the Soar program, which offers experiential learning opportunities. Opening the year with the event brought the freshmen together to build rapport through friendly competition and jump-start the camaraderie that will carry them through their years in Upper School.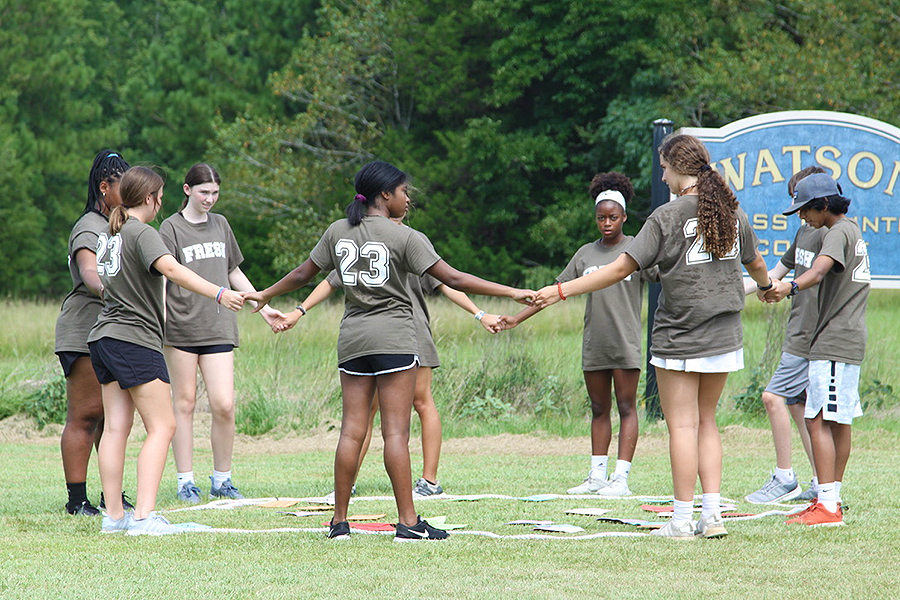 Divided into teams by the color of their T-shirts, the students took on nine different challenge courses throughout the day. Whether it was the invisible maze, group juggle, key punch, or warp speed, each activity was designed to teach valuable life skills to the students by honing self-awareness and collaboration. "There would be certain things where you were limited, like you couldn't use more than one hand or stuff like that," shared Campbell Duease, "so that's when you had partners come in to play."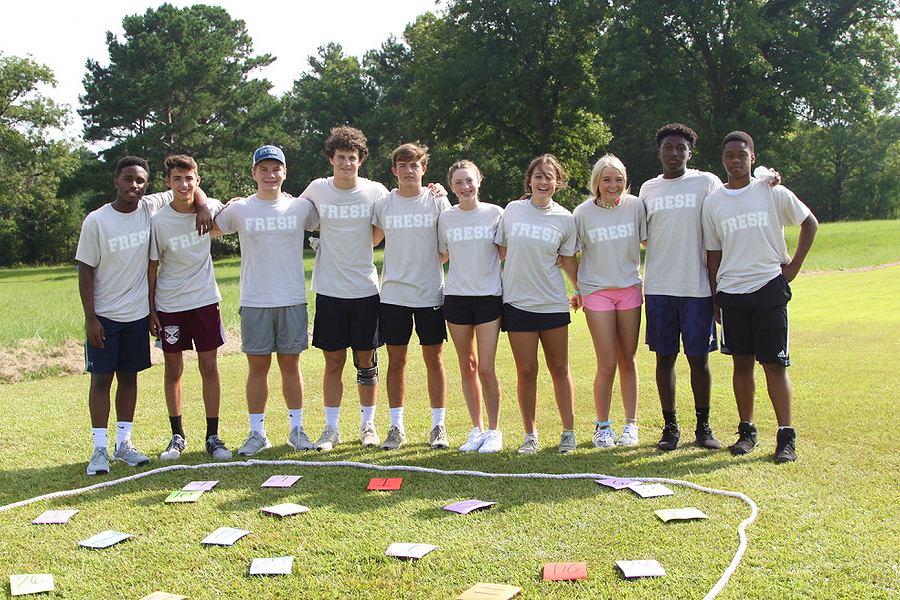 "It was good to get back after the summer and see everybody again," said Mary Elise Lowe, agreeing with several other students who found that the day's activities were a great way to kick-off their freshman year of high school. The ninth grade's first Soar trip to Choctaw Trails set in place a new piece of the overall program, further demonstrating the JA promise to partner with families inside and outside of the classroom to cultivate good character and integrity in our students.