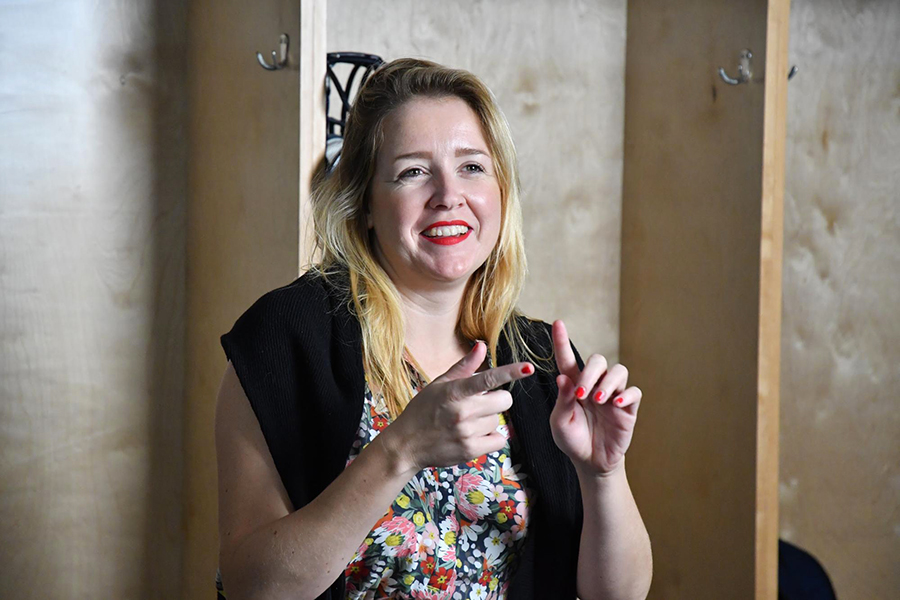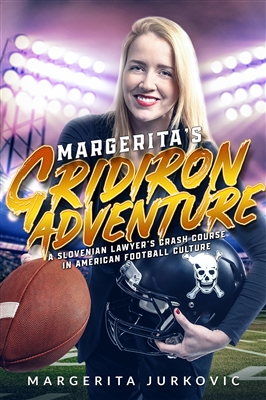 Margerita Jurkovic's first step onto a football field was when she was given a sideline pass at the Brickyard in 2017. From that vantage point, she witnessed her first football game. It shocked her.
The Slovenian lawyer was completing a Ph.D., and she was in Jackson as part of a law-exchange program to strengthen her English fluency. Her interest in improving her already robust language skills morphed into a crash course in American football, thanks to being introduced to former JA parent and adjunct law professor Mike Frascogna Jr. at the Mississippi College School of Law and his family. With his sons, Frascogna has co-authored books and film documentaries about Mississippi high school and junior college football.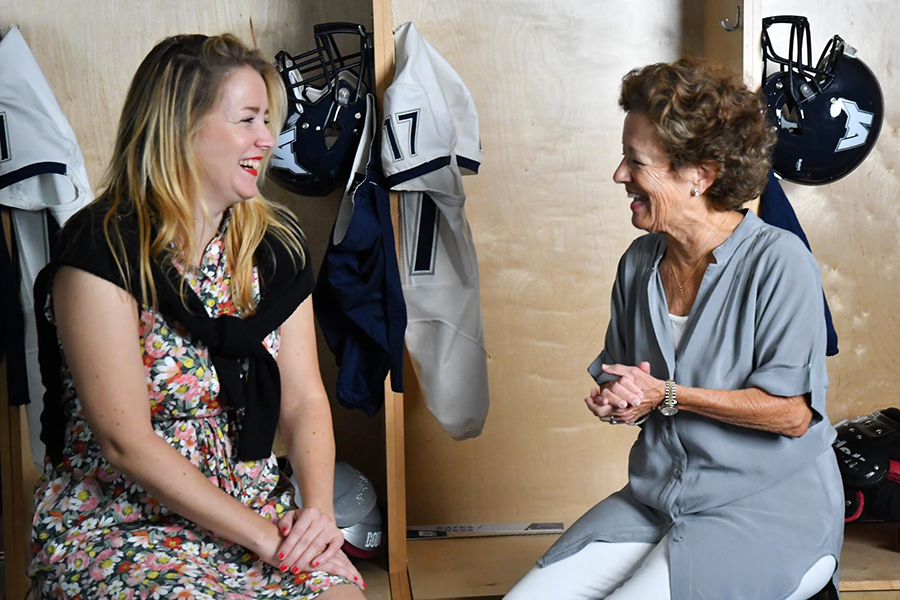 Jurkovic observed football as an outsider to Southern culture and as a newbie to the laser focus the United States places on athletics. Along with the football immersion came a healthy infusion of Southern traditions and some great connections to Jackson Academy.
Jurkovic, who speaks multiple languages (including Slovenian, Russian, Italian, Croatian, Serbian, and English) grew up in Slovenia, near Italy, in a Mediterranean climate, so the Mississippi heat was no challenge. The intensity of the sport of football was the surprise. She initially found American football violent, and she interviewed and observed her way to a better understanding of the sport.
Her experience led to a book that was published this year. Jurkovic was back in the U.S. in August to conduct a book tour and participate in a book signing at the Mississippi Book Festival in Jackson. Margerita's Gridiron Adventure: A Slovenian Lawyer's Crash Course in American Football Culture recounts her experiences and moments immersed in football culture at JA, Mississippi State University, Louisiana State University, and Jackson State University as well as other colleges, universities, and high schools. She watched as cheerleaders and fans ardently supported their teams. She observed a pep rally where younger students stood in awe of the football players. She witnessed a coach "talking" to a football player in a way that shocked her. She saw Southern tailgating, heard excessively loud stadium noise, and listened to endless conversations about the sport's finer details.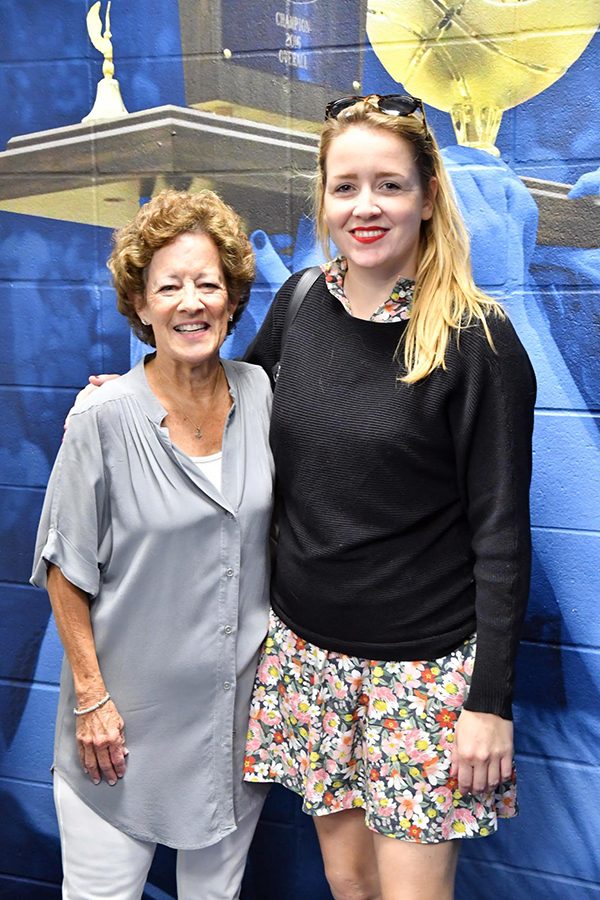 While on the sidelines at JA absorbing her first football game, she met JA varsity girls basketball coach Jan Sojourner, and they immediately clicked. Jurkovic played basketball in school, and Sojourner, one of Mississippi's winningest basketball coaches, was ready with a keen perspective on sports, coaching, and the influence coaches have on the lives of their players. She gave Jurkovic an understanding of competitive athletics from a female coach's perspective. The two met again this August for an interview at JA during Jurkovic's book tour.
Jurkovic came away from her immersion in American football culture with an appreciation for the game of football and what it teaches, how it shapes perspective, and how it prepares students for the game of life. She also added an LLM, a master's in law, at MC to her resume.
Her favorite moment of football was when she watched 7- and 8-year-olds play the game, observing how they supported one another and played as a team.
"JA has a special place in my heart because the first football game I ever watched was at the Brickyard," she wrote in the book. "Football means more than just a sport in this part of the world. It's a way of life. After living and breathing it for several months‑and loving every second‑I understood why."