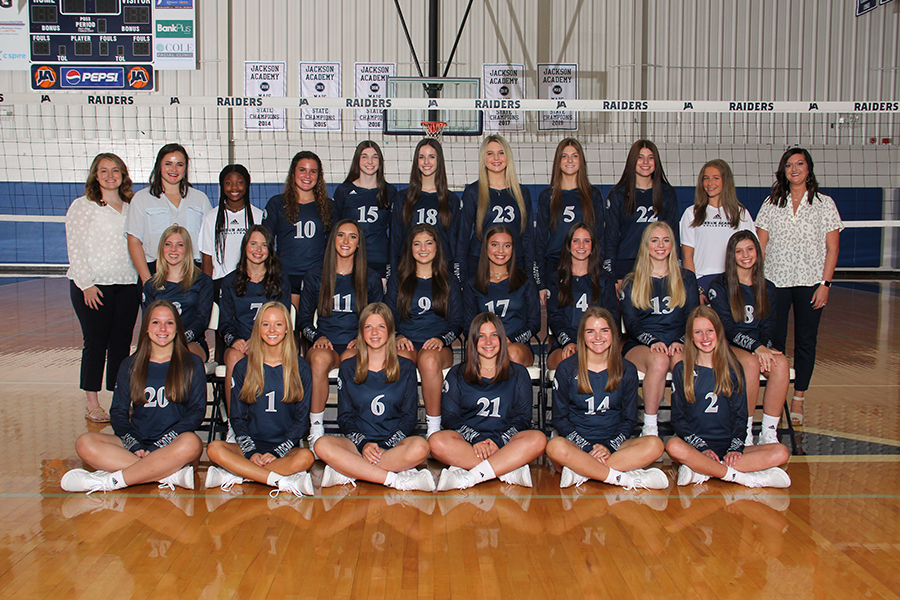 The five-time state champion Lady Raiders Volleyball team launched their new season garnering statewide and national attention.
When the Lady Raiders took to the court for their August 6 season-opener, the Raider Dome was a little more quiet and smelled a lot more like sanitizer than in previous years. That's because Coach Melissa Denson and the entire JA sports staff put measures in place to create a safe space for the girls to play despite the pandemic. PrepVolleyball.com, a national news and recruitment organization for girls volleyball, recognized the team's commitment to maintaining a safe and healthy environment for themselves and their fans, noting frequent sanitation, careful social distancing, mask requirements, and limitations on the number of fans in the stands. Although the precautions take work to implement, Coach Denson says, "It's so worth it when you see the smiles on their faces." Subscribers can read the full article here.
In August, seniors Parker Bracken and Natalie DeRusso were named to the American Volleyball Coaches Association (AVCA) Under Armour All-American Watch List. The list recognizes high school seniors playing the sport of volleyball who rank among the top athletes in the nation. Anna Claire Sheffield and Remy Jones, both juniors, and freshman Emma Robertson were selected for the AVCA Phenom List of top underclassmen athletes in the nation. Emma was also named to a list of the top 150 Class of 2024 volleyball players in the nation by PrepVolleyball.com.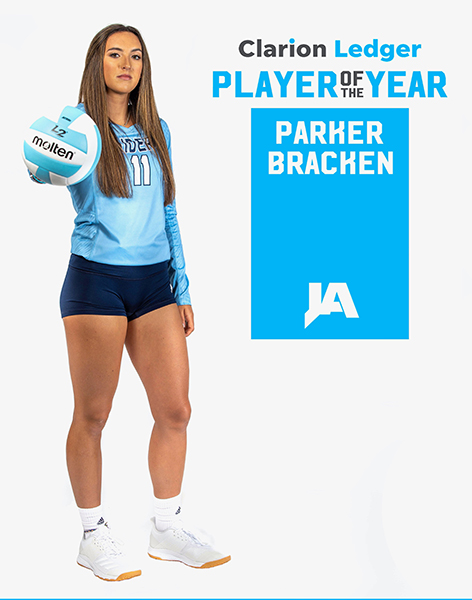 On July 28, senior Parker Bracken was recognized as the Clarion Ledger's 2019-2020 Volleyball Player of The Year for the state of Mississippi. With 648 kills, 120 serving aces, 517 digs and 37 blocks, Parker was also recently ranked 107 in the country out of all seniors by PrepVolleyball. She is entering her sixth year playing with the Lady Raiders after starting to play varsity in seventh grade and helping to lead the Lady Raiders to win the MAIS State Title four times. Congratulations to Parker on this well deserved, hard-earned recognition!
Good luck to the Lady Raiders as they take on Winston Academy in Louisville on Thursday! To view the team's upcoming schedule, visit GoRaiders.org.