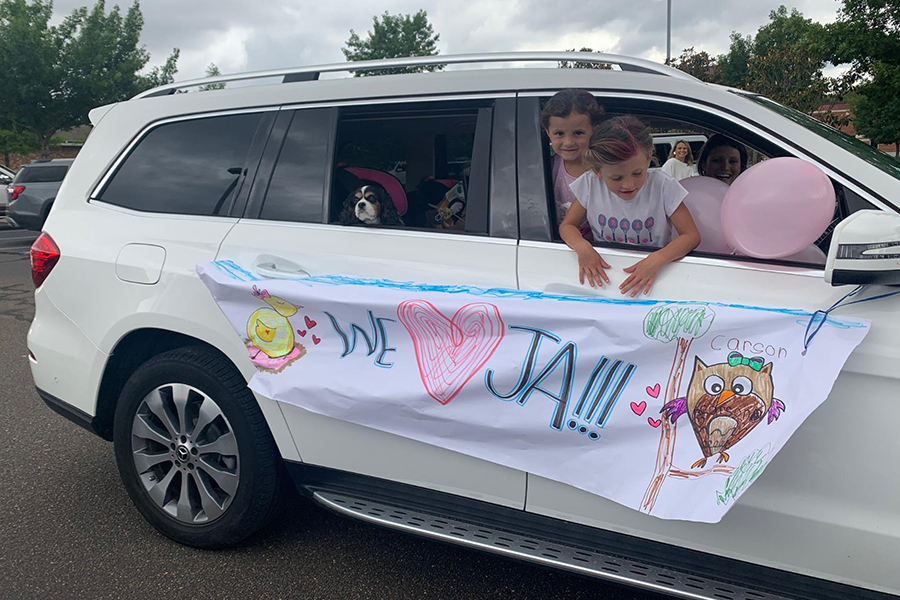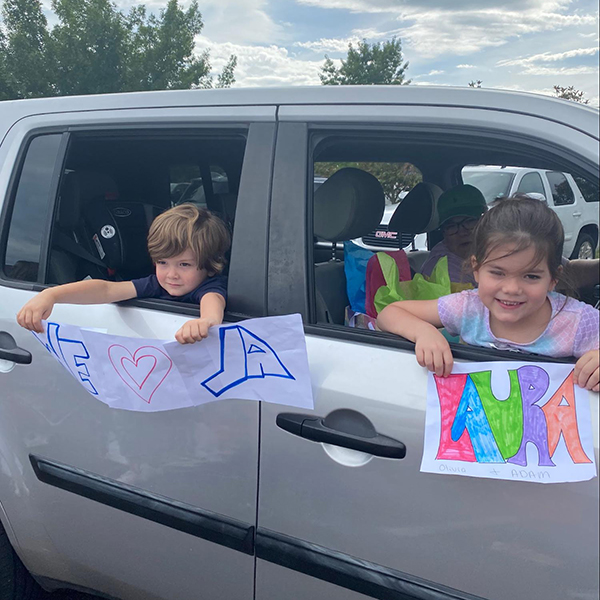 The Lower School end of year drive-through Friday at Jackson Academy was a shining example of how JA teachers love teaching and cherish their students. The evidence was on the faces of teachers and students as they shared all the affection possible while maintaining social distancing.
Lower School families drove through JA in automobiles with signs bearing messages of appreciation for their teachers. Teachers waved and talked to their students through the open car windows as they handed to parents the classwork, artwork, and projects their students had completed throughout the year.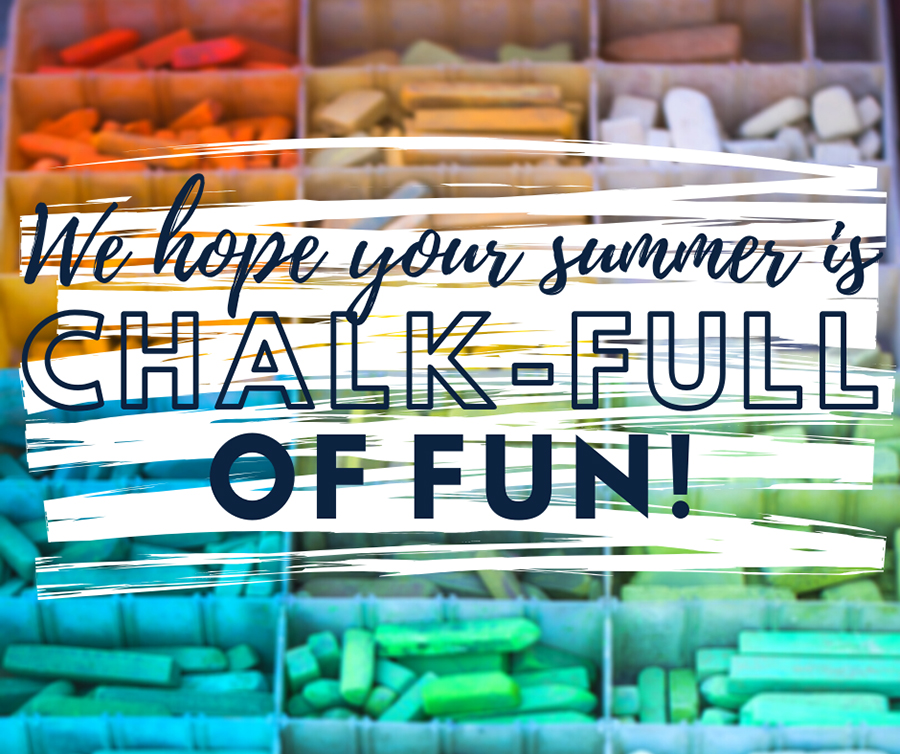 To keep the JA connection going this summer, K3 through fourth-grade students received summer-time surprises – including a box full of sidewalk chalk and a special happy from the teachers! Other thoughtful items the children received commemorated some of the special days that were missed, such as third grade Charlotte's Web Day, fourth grade Founders's Day and first grade Book Buddies.
JA would love to see the beautiful and clever creations students design with their chalk packs. Parents can post their children's creations and tag the school @jacksonacademy.