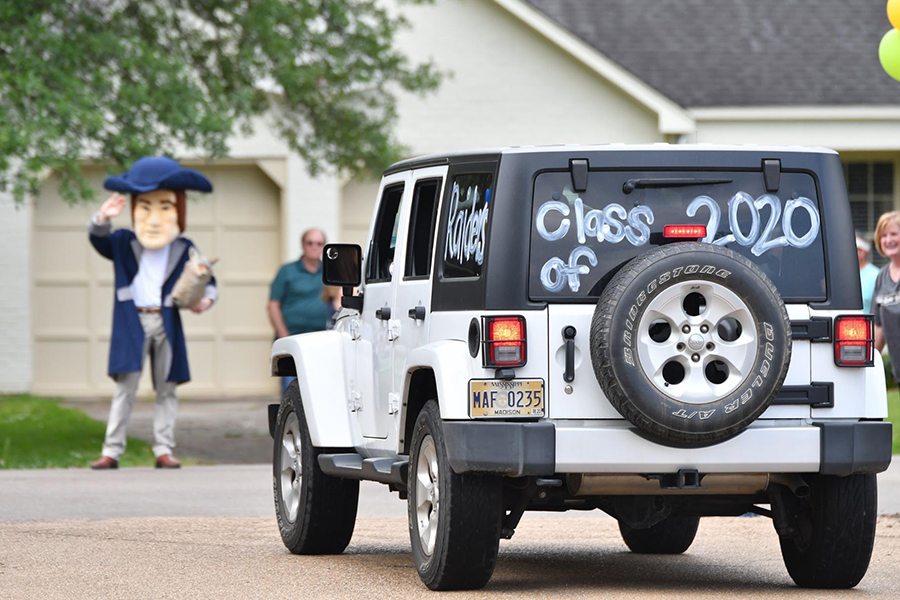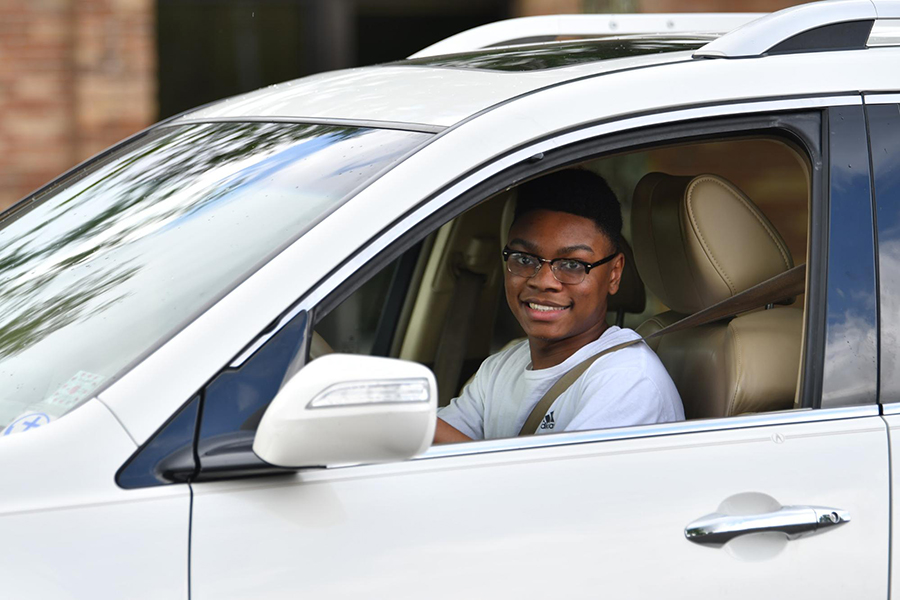 Last Friday, the class of 2020 enjoyed a drive-through parade of the school's campus and were honored in a Senior Celebration video commemorating their time at JA. The seniors decorated their cars and pulled through campus one last time, collecting their graduation regalia, dropping off their iPads, and picking up their favorite senior treat. Ten members of the JA faculty and staff lined the route waving signs and cheering from a social distance as students drove through the main campus. Exiting campus onto Sheffield Drive, the students were surprised to find family and friends lining the street to wave signs and pom-poms as they drove down to the east campus, where ten more staff and faculty waited to cheer for them.
Friday night at 6:00 p.m., the Raider Network aired a special show from the archives: the class of 2020's fourth grade Mississippi program! At 7:00 p.m., the JA community watched Raider Network's broadcast of the Senior Celebration. Following a message from Head of School Jack Milne, each senior was featured in a slideshow that listed their high school honors, awards, and accomplishments.
Next, Mr. Phillip Bowman, the inaugural recipient of the Distinguished Alumni Award, addressed the seniors in the video. He encouraged them to remember three certainties despite the uncertain times; "Your school, coaches, teachers, administrators and younger students at JA love you. Your parents and your family love you, and God loves you. That is a lot of love for you as you leave Jackson Academy."
The video included a montage of JA faculty, coaches, and staff congratulating the seniors and sharing words of encouragement and Bible verses with them. Head of the Upper School Steve McCartney and Student Body President Land Gebhart each shared messages with the class of 2020 and the video concluded with a slideshow of seniors' front-porch photos.
The JA community looks forward to celebrating the senior class through formal commencement exercises at the end of July. As Head of School Jack Milne said, "Well done, and godspeed, Jackson Academy class of 2020!"