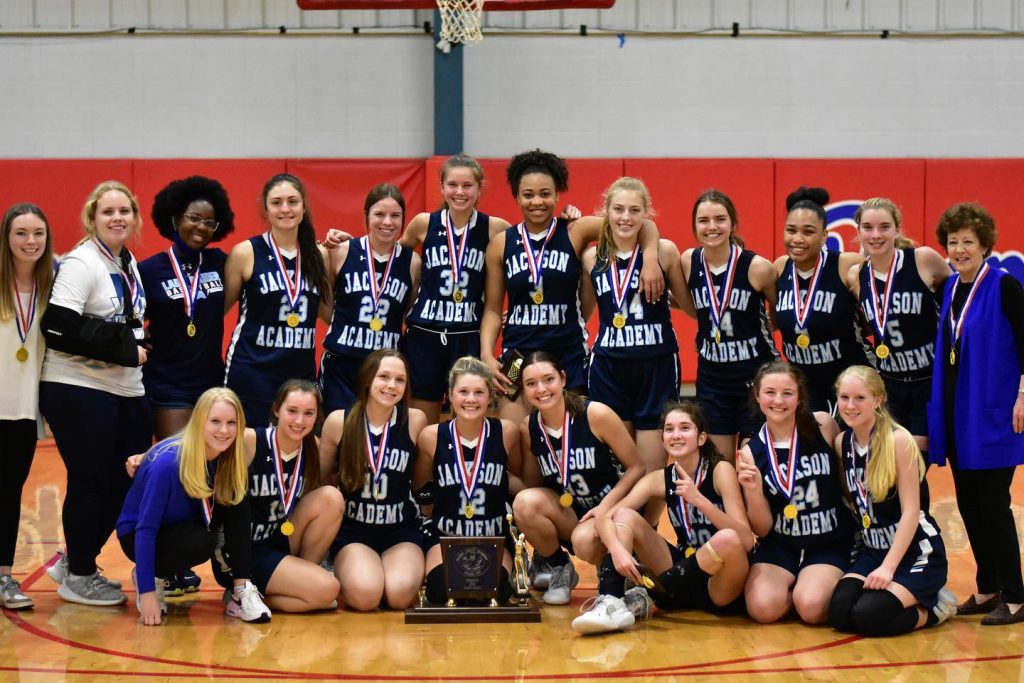 Congratulations to the Lady Raiders, who took the Class 5A State Championship Saturday, positioning the team as the No. 1 seed going into the MAIS Overall Tournament. After receiving a bye in the first round, they met Parklane Friday. That win advanced the team to the finals on Saturday afternoon. The Lady Raiders beat Prep in the final game to secure the school's eleventh state title.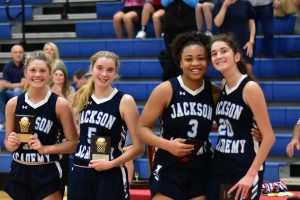 Congratulations to McKinna Smith, Natalie Thompson, NaeNae Ellis, and Emily Thompson for being selected to the All-Tournament team.
Due to COVID-19 restrictions, MAIS Overall Tournament games are scheduled at individual schools with the higher seeded school hosting. The Lady Raiders will host Pillow on tonight at 6 p.m. If they win that game they will host a Quarterfinal game at JA on Friday. The Semi-finals and finals follow next Monday and Tuesday at Hartfield Academy.
The top three teams in the state championship games advance to the MAIS Overall Tournament. The JA boys team earned the No. 3 position in the state championship by defeating Parklane Academy. The Raiders will travel to Greenwood on Wednesday, March 3 to play Delta Streets at Pillow Academy at 6:00 p.m. in the first round of the Overall Tournament. Congratulations to Reid Felder and Josh Holman for being selected to the All-Tournament team.