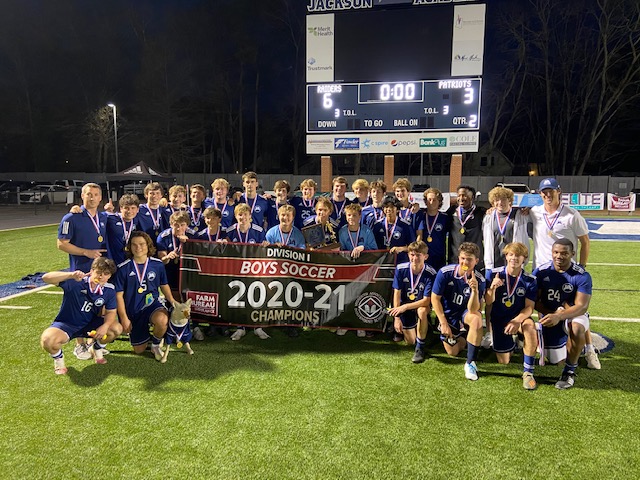 Soccer players celebrated a big win Saturday that earned the Raiders the MAIS Division 1 State Soccer Championship. The Raiders built momentum in games leading to the final match-up, beating their cross-town rival Prep and finishing No 1. in Division 1 of the MAIS. The Raiders finished the year with a record of 18-4-1, and 8-1 in conference play.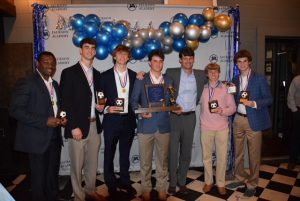 Earning All-Conference awards were Drew Antici, Samuel Hadley, Marcus Harris, Banks McNair, J.Q. Morgan, and Emery Thigpen.
This is the soccer team's first state championship in 10 years. Previously, the Raiders have advanced to championship games where they earned runner-up in matches that were decided in overtime and by a single goal. The Raiders now hold nine state soccer championships. 
The Raiders held their end-of-season banquet last night at Lou's Full-Serv. Awards presented were:
Raider Awards
Drew Antici
Banks McNair

Best Offense Award
Samuel Hadley

Best Defense Award
Marcus Harris

Golden Boot Award
Reed Travelstead

Most Promising Youth Award
Win Hooker

MVP Award
Emery Thigpen
Congratulations, Raiders!