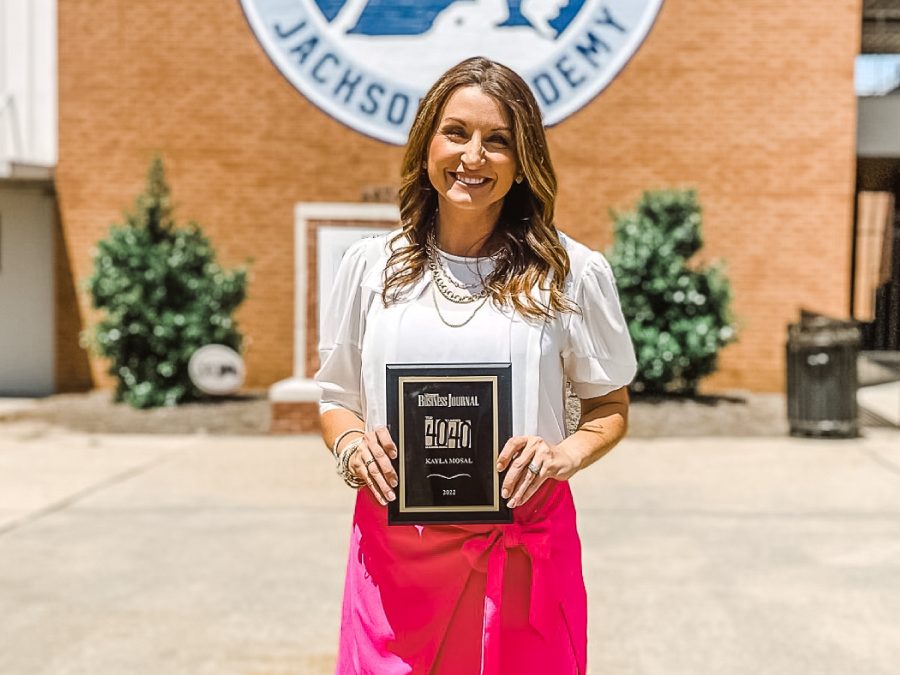 On Jackson Academy's campus, Kayla Vaughn Mosal is one of the school's most familiar faces. As the director of admission, Mosal most days can be seen leading tours of visiting families throughout the 38-acre campus, which has been described as one of the finest school environments among the Midsouth Association of Independent Schools. She takes great care to convey the spirit of JA in all her communication with prospective students.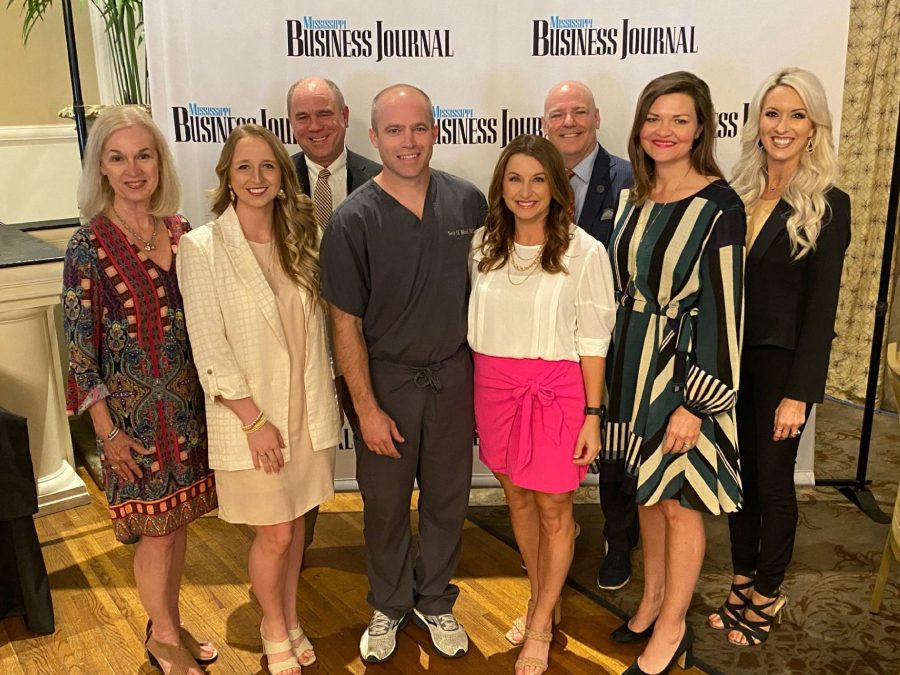 Her work and community involvement were recognized April 28 when the Mississippi Business Journal announced its Top 40 Under 40. This annual program highlights the contributions of individuals in the state who have made a significant impact early in their careers. Mississippi Business Journal organized a luncheon at the Old Capitol Inn where recipients were honored.
Besides being a familiar face at Jackson Academy, Mosal exudes excitement about all things JA, genuinely striving to help prospective families determine the best fit for their children. As a leader of the admission team, she strives to model positivity, teamwork, and a strong work ethic, setting clear goals and priorities for the team. The staff members work with all matters of admission and retention, including event planning and execution, tours, and enrollment management strategies and tasks.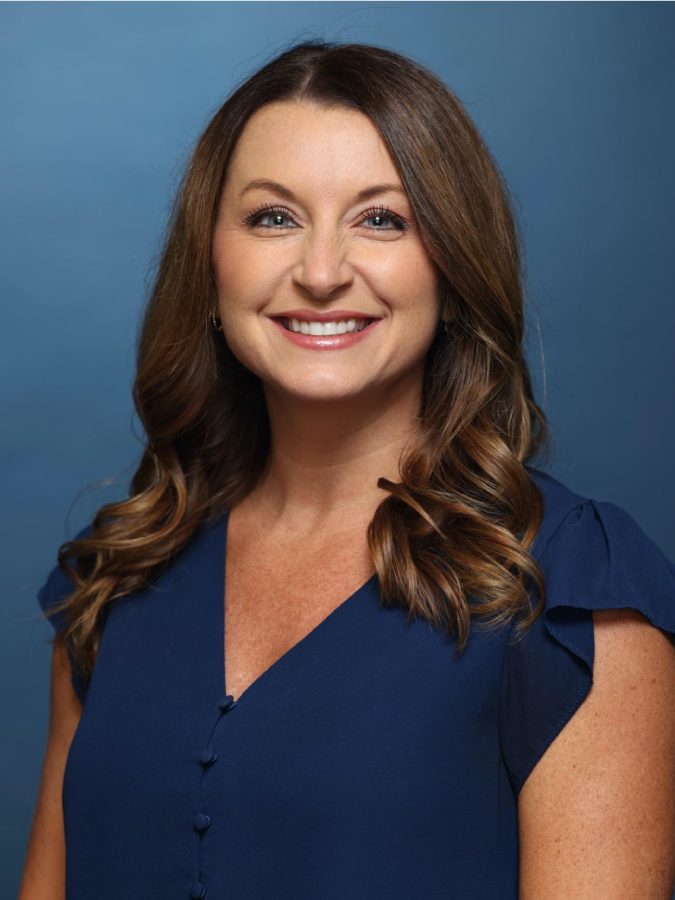 Mosal joined JA in 2012 as associate director of admission, a position she held until being named director in 2017. Before JA, Mosal was a teacher at another independent school. She also choreographed for the dance team there and has continued that work. Since 2007, she has choreographed and coached for more than 30 schools and private associations across Mississippi, including Rhonda Whitehead's Studio of Dance, Mississippi Cheerleading Academy, Brandon High School, Germantown Middle School, and numerous independent schools and Distinguished Young Women programs.
Mosal completed a Bachelor of Science in elementary education at Mississippi State University and a Master of Science in health education at Mississippi University for Women. While at MSU, she was a member of the Mississippi State Pom Squad where she was captain in 2005 and 2006, a member of Phi Mu Sorority, and president of the MSU Reading Council.
Mosal is a member of Christ United Methodist Church, the Junior League of Jackson, and the Madison County Young Professionals. She has served as a volunteer for organizations such as the McLean Fletcher Grief Counseling Center, Stew Pot, and Jackson Public Schools reading and Backpack Buddies projects.
Originally from Kilmichael, Mississippi, Mosal and her husband, Dr. Seth H. Mosal, have two daughters who attend JA, second-grader Eva and first-grader Clara.