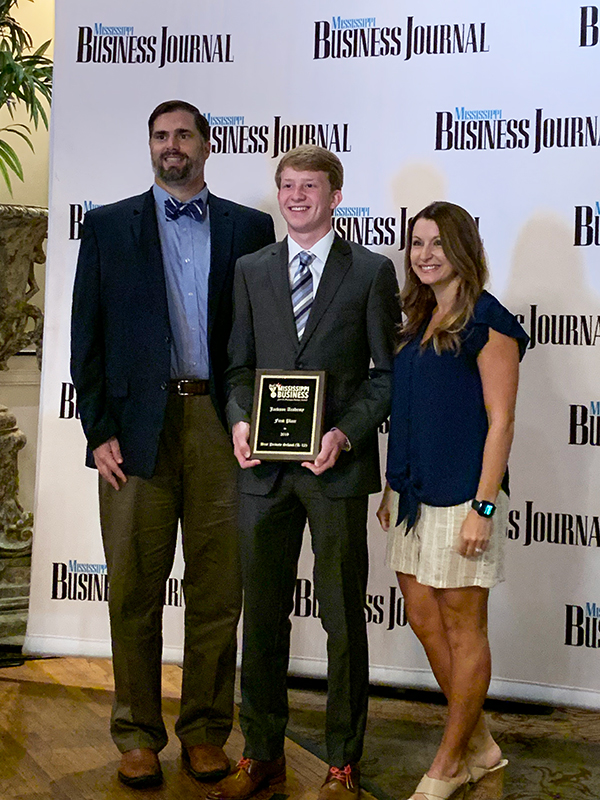 Jackson Academy was named the Best Private School in the state by the Mississippi Business Journal Thursday, September 12. The award is the result of an annual ranking that provides residents of Mississippi with the opportunity to select the institutions across the state that they most admire. MBJ announced the winners at a breakfast held Thursday morning at the Old Capitol Inn in Jackson.
"We are grateful and honored that residents across Mississippi selected Jackson Academy as the Best Private School in the state," said JA Head of School Jack Milne. "It is especially meaningful to know that others recognize the commitment to our mission of helping students lead lives of purpose and significance, not only in college, but beyond."
JA was founded in 1959 for the purpose of teaching the phonetic method of reading to elementary students. It is now a K3-12 college preparatory school that continues to place emphasis on reading as well as the knowledge and skills necessary in all areas of study to be successful in college and life. In addition to an emphasis on preparation for college, JA seeks to support parents in guiding students to be productive, well-rounded members of society. JA emphasizes character and integrity and partners with students inside and outside of the classroom to cultivate good life principles from an early age.