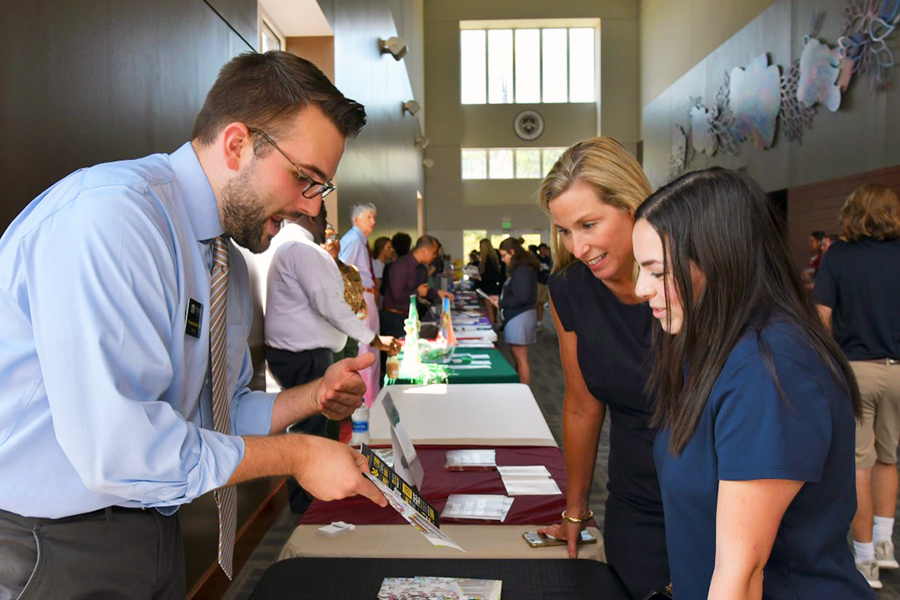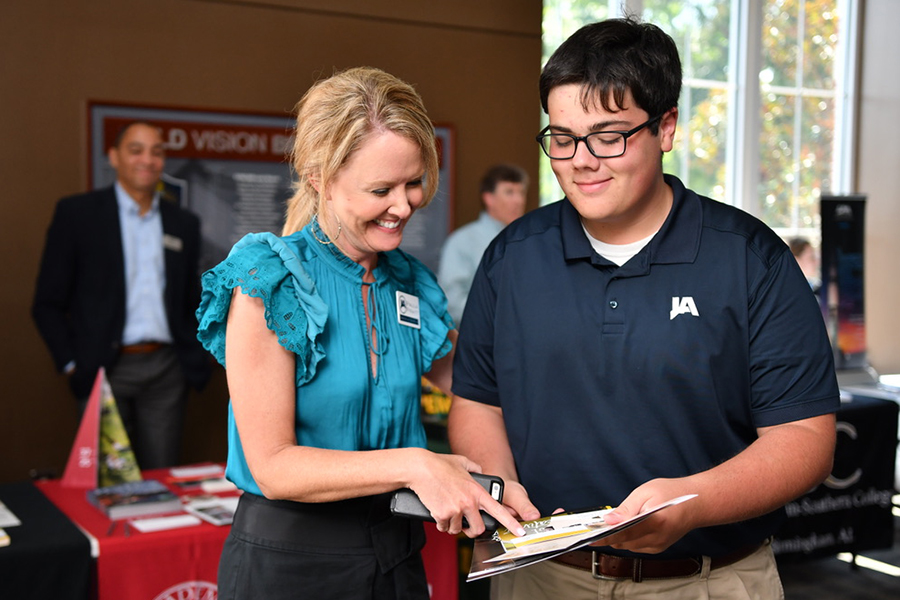 The sounds of introductions being made, questions asked, and forms being completed filled the Performing Arts Center lobby last Wednesday. More than 50 colleges and universities were represented at the college fair, which is presented each year by our Counseling Office to catalyze students' search for the college that they will attend. Jackson Academy Upper School students in grades ten through eleven attended the fair to gather information about schools that they are interested in, and to learn more about colleges that they may not have previously considered.
Before the fair began, admission counselors were welcomed to campus for a luncheon served by the Jackson Academy Association. The lunch featured pizzas and salad, all given education-related titles, like "Straight A Salad" and "Cum Laude Cheese." As always, the JAA's hospitality beautifully demonstrated our school's spirit of welcoming community.
From 12:30 -2:30 p.m., the pace of the college fair never seemed to let up, as JA students eagerly listened and learned from the admission teams in attendance. From military academies to research institutions and top-ranked ranked arts programs, juniors and seniors had access to representatives of some of our nation's most competitive and prestigious colleges and universities. Students left the fair inspired, informed, and one giant step closer to making their final commitment to a college or university.