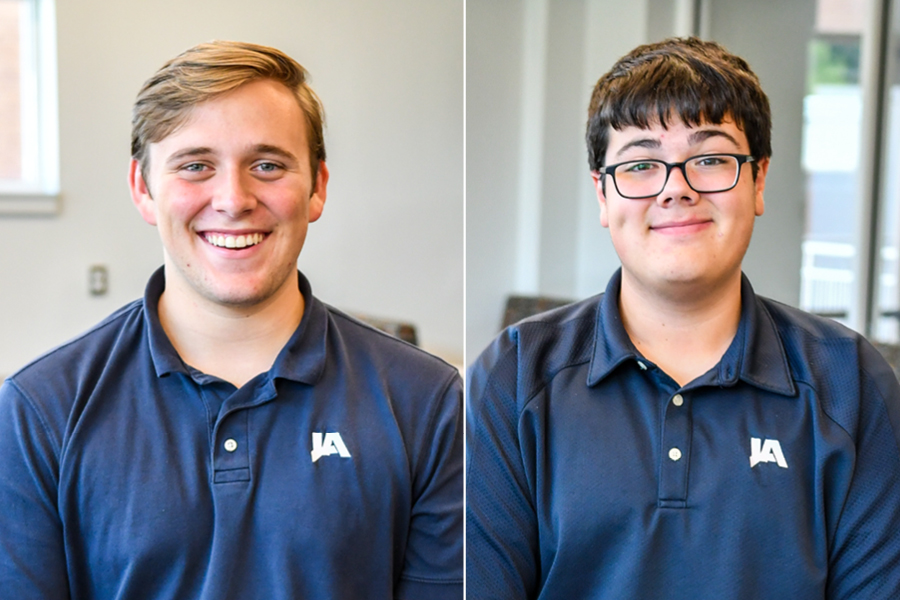 Portico Magazine named JA seniors Brent Butler and Carter Elliot among the 2019 "25 Students Who Will Change the World." The application process required an essay, where each student was able to reflect on their greatest accomplishment or experience. 
Brent wrote about an experience he had using theatre to convey Jesus's birth, where he explained his passion for theatre and his desire for Christ's glory to shine through this art form. Brent is also an active member of Fellowship of Christian Athletes, the International Thespian Society, the Film Society, and the Chess Club. Carter wrote about the day he worked with a volunteer program at the Mississippi State Hospital for "Santa Day" where he gave out gifts and brought music to the event. Carter is a section leader in the Jackson Academy Marching Band and leads this year's lineup of the Jackson Academy Chapel Band. He is a member of Mu Alpha Theta, Rho Kappa, Cum Laude, and the National Honor Society.
The "25 Students Who Will Change the World" is an annual honor given to students who embrace excellence and make an impact in their communities, inside and outside the classroom. Four college presidents judge the entries. Read more about these two outstanding Jackson Academy students in the September/October issue of Portico.