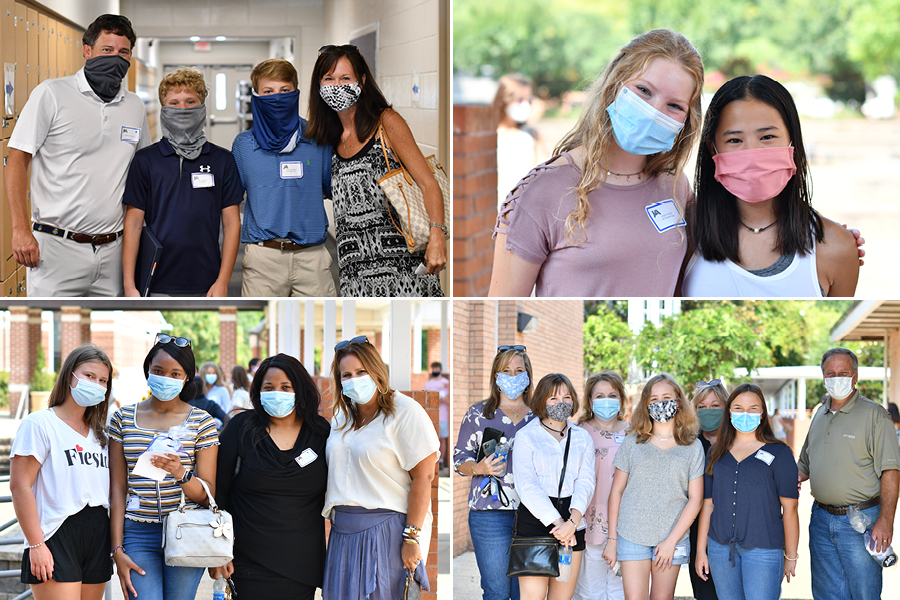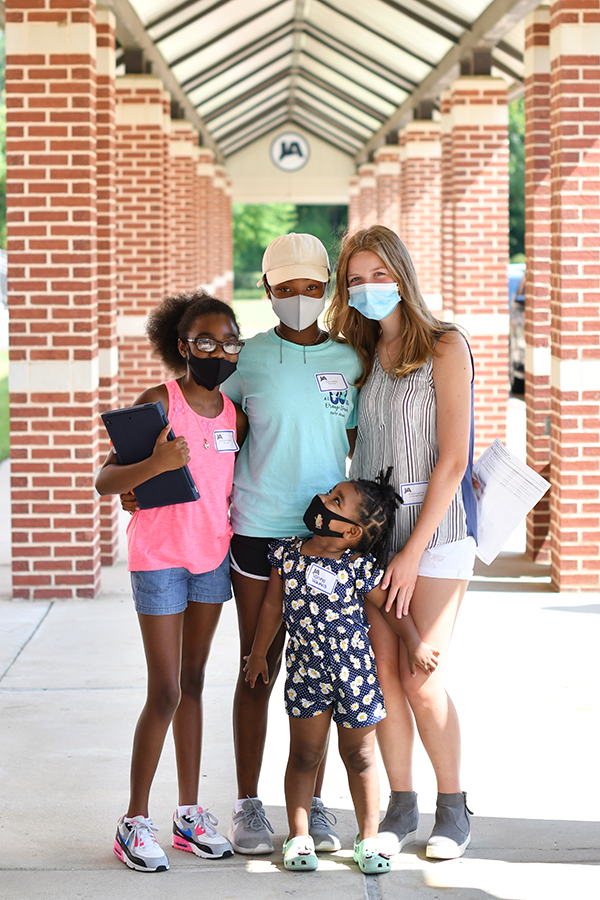 "From a yard sign that included me as part of the family, to welcome t-shirts, to phone calls to make sure that the transition has gone well, I feel very welcomed as a new student here," ninth-grader Anna Grace Doggett said. Along with many other students and several staff and faculty members, Anna Grace joined the Jackson Academy community this fall. The changes involved in moving to a new school often raise challenges and lead to growth. At Jackson Academy, the community seeks to minimize the difficulties of adjusting to a new school while celebrating the change that happens in all of us when we embrace new opportunities.
"One unique thing about JA is how genuinely excited students and teachers have been about us joining the JA family," said Terri Hederman, whose sons enrolled in the Middle School this fall. Meeting fellow students through involvement with JA's athletic teams helped streamline the transition to a new school for several students. Senior Grant Dean said, "I had the great opportunity of playing basketball and making friends through the team, but other than that, I was welcomed with open arms by the teachers and students alike from all of my classes during the day."
JA's new staff and faculty fill a wide variety of roles at the school, from teachers to coaches and accompanists. Several new full-time faculty members also serve as parents to current JA students. Mamie Taylor, who teaches fifth grade math, enjoys sharing the commute to work with her three children, Grant, Vivi, and Maggie. "Getting to ride to and from school each day and have that special time in the car to pray over all of them before we get out of the car in the mornings is just such a blessing!" Lynn Watson, who has been a JA parent since 2009 and served as a substitute teacher before becoming full-time faculty this year, has found her new level of involvement at the school eye-opening and encouraging. "In these uncertain times, I am so grateful as a parent and confident as an employee that our administration, faculty, and staff are taking every possible precaution to keep our JA family safe and healthy!"
Teachers who are joining JA for the first time have found the transition to be relatively easy. "After working at an independent school for twenty years, the decision to branch out and start anew at another school seemed daunting," ARC Facilitator Lynda Morse said. "However, after meeting JA's staff, administration, and students, I knew that I had not only made the right choice but found a new home. JA welcomed me with open arms."
Jackson Academy seeks to cultivate an environment where each individual is welcome and celebrated. Thank you to each parent, student, and teacher who chose to join us this fall. We're excited to see what we accomplish together as we equip and inspire students to lead lives of purpose and significance.