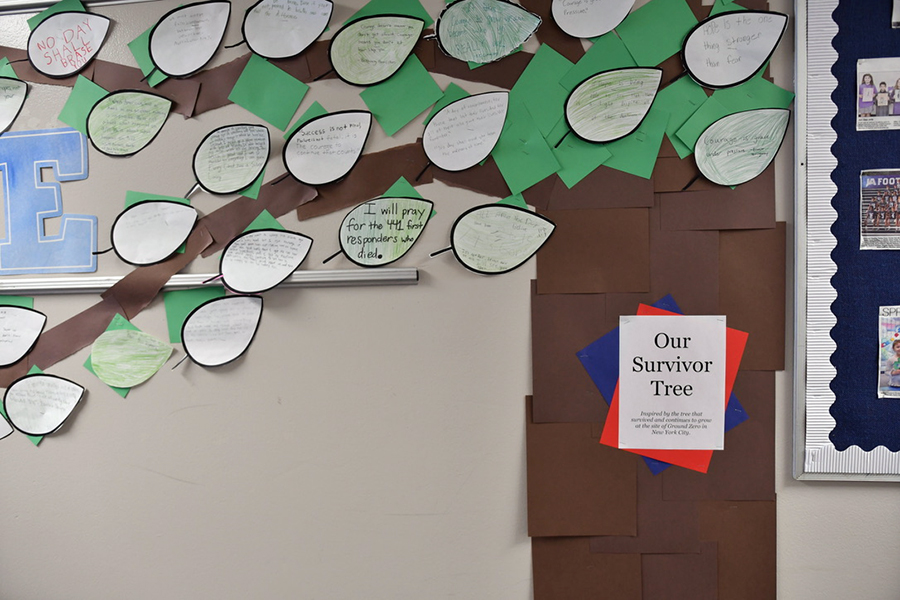 Last Friday, organizations and individuals throughout our nation paused to commemorate those who lost their lives in the devastating terrorist attacks of 2001. Current JA students were born into a world continuing to wrestle with the wake of the attacks, and have never waited at the gate to see a loved one off on a flight. We visited three Middle School classrooms to see how they observed Patriot Day.
In Mallory Gnemi's sixth grade classroom, students watched a webinar provided by the 9/11 Memorial and Museum. The webinar featured first-person accounts of the attacks and their aftermath, including how they continue to influence the lives of survivors. "What you've got to realize is that 9/11 didn't end that day," Sonia Agron, who suffers from terminal disease as a result of her involvement with clean up operations at Ground Zero, says in the video. Agron is now a docent at the 9/11 Memorial and Museum. Inspired by the Survivor Tree, a Callery pear tree that was discovered at Ground Zero and restored to health, students responded to the video by writing messages of hope on leaves to place on a tree trunk built by Gnemi.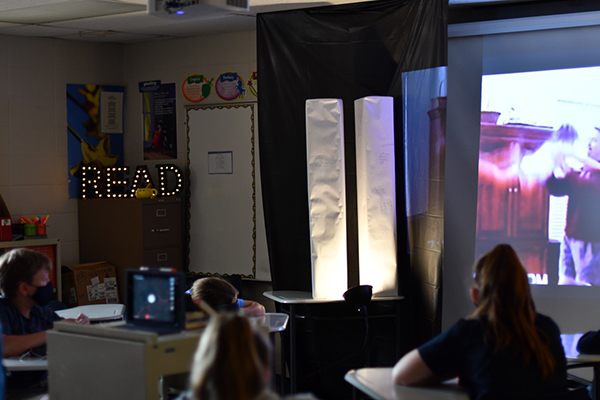 Shelle Pinkard showed her students a documentary that shares the stories of children who lost their parents in the 9/11 attacks. After watching a portion of "Interviewing The Children Who Lost Their Parents on 9/11" on YouTube, the students responded by writing on a model of the World Trade Center towers that Pinkard built. Students expressed disbelief, sadness, and empathy for the boys and girls whose parents were killed on 9/11.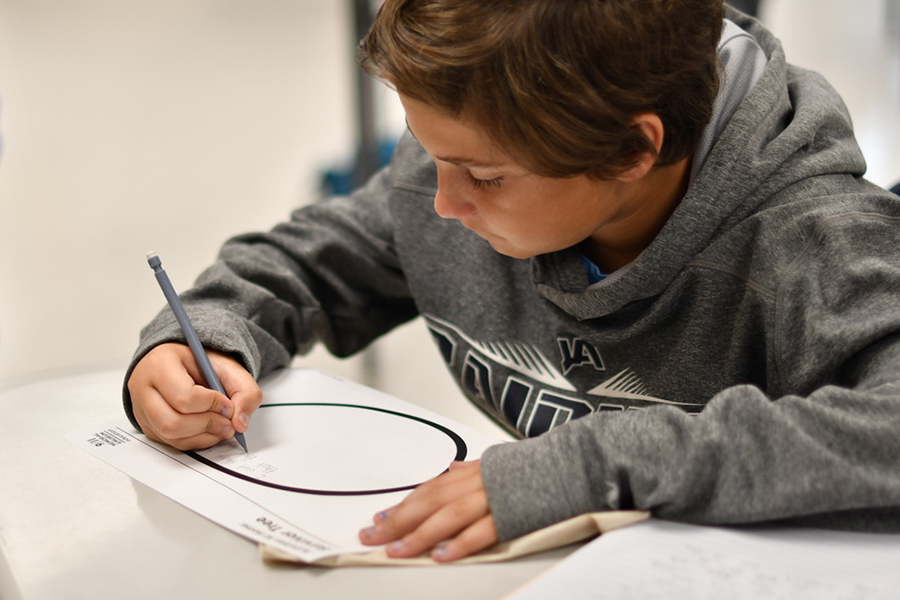 Down the hall from Pinkard's classroom, Megan Logan's students watched two heart-wrenching and inspirational videos before sharing the stories that their parents and other family members had passed down to them. "The Man in the Red Bandana," tells the story of Welles Crowther, an equity trader whose office was located on the 104th floor in the south tower of the World Trade Center. Crowther had always wanted to be a firefighter, and on 9/11 he did just that, saving the lives of at least 12 people.
The legacy of the men and women who served and sacrificed on 9/11 lives on in the lives of each student who gains understanding, empathy, and a willingness to sacrifice from the stories shared on Patriot Day.