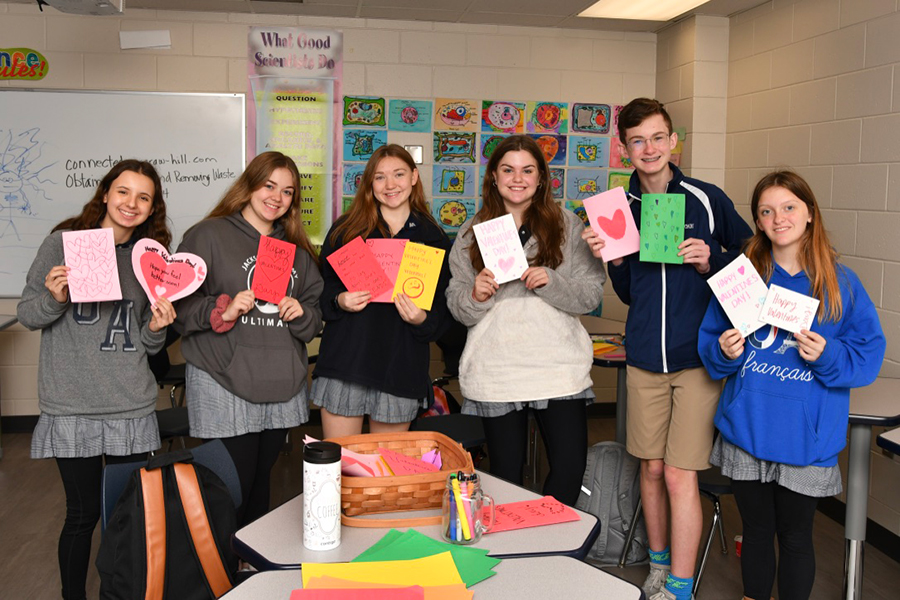 Valentine's Day started early and went big at Jackson Academy. Families arrived in the carpool line Thursday morning to find a cast of candy hearts, Alice in Wonderland characters, and even cupid welcoming them to campus with gifts of candy roses and other sweets. The event warmed everyone's hearts and brightened the cloudy day with the love our teachers and staff members have for our students.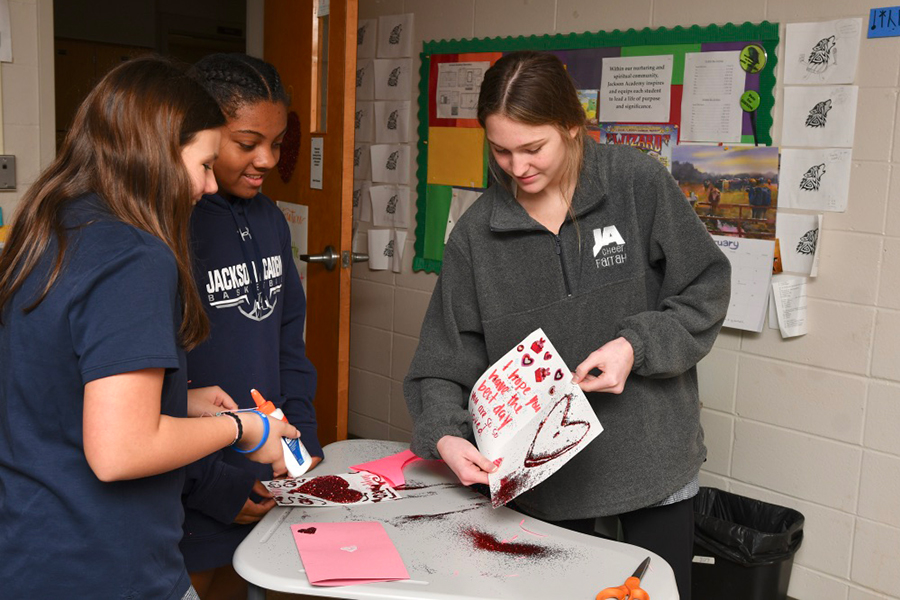 That same day, Staff Sergeant Blake Rall contacted Jackson Academy to let our Alpha and Omega students know that he and his crew received the Valentine's Day cards they created for them. Rall and his team were stationed in Afghanistan when the package arrived. In a message sent to the school's Facebook page early Thursday morning, Rall said "We greatly appreciate the outpouring of love the Raider family has shown us. Thank you all for the love and support!"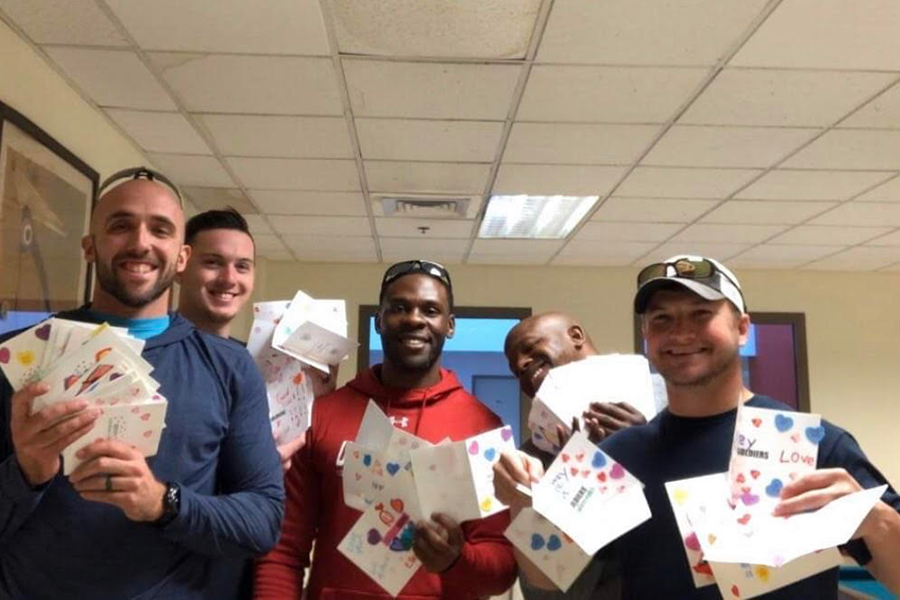 That day during break, Upper and Middle School students created more messages of love and encouragement – this time for hospitalized veterans and children. Senior Lily Grace Thigpen led the Upper School Interact Club's project to deliver Valentine's Day cards to former service members receiving care at G.V. (Sonny) Montgomery VA Medical Center. The Middle School Student Council hosted three opportunities for students to create cards that were delivered to Children's of Mississippi. Each hand-made card included a special message of support to bring comfort and a smile to the recipient on Valentine's Day.