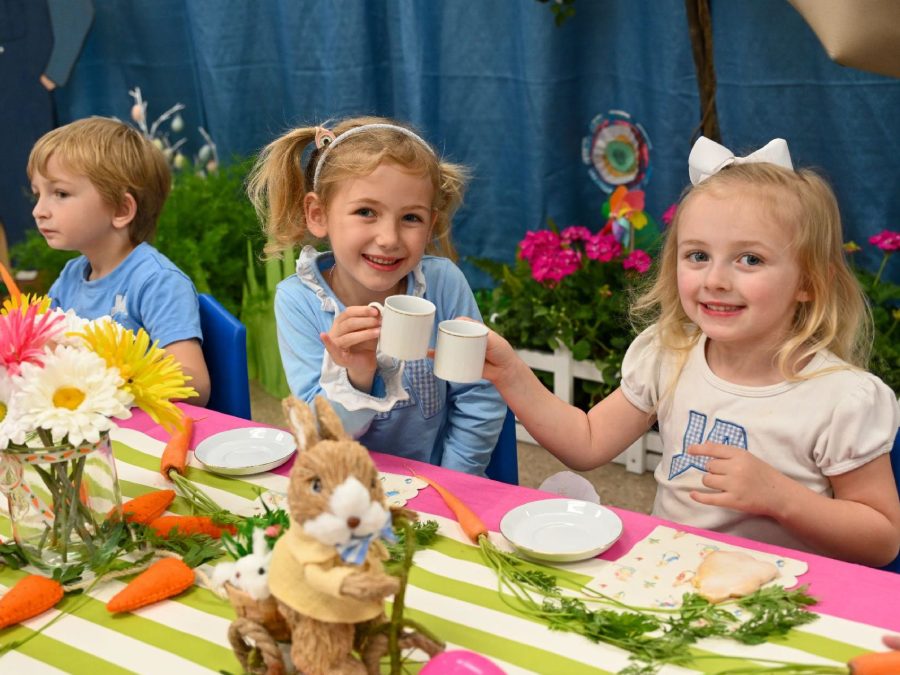 Did you know that a real pet rabbit inspired the tales of Peter Rabbit? Beloved author Beatrix Potter began the stories of her pet in a series of letters written to cheer a boy who was ill. She started writing the notes in 1893 and published "The Tale of Peter Rabbit" in 1902.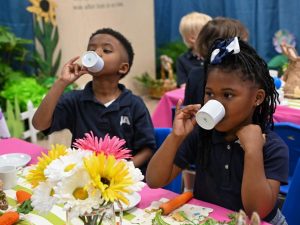 At Jackson Academy, Flopsy, Mopsy, Cotton-tail, and Peter have been central figures in Beatrix Potter Tea Parties, a beloved tradition for K4 and K5 students. JA's tea parties feature a stunning display of creativity, with the Preschool library transformed into an English garden and decorated with items directly from the story. New this year, K3 students will tour the garden to glimpse the magic and see what they have to look forward to next year!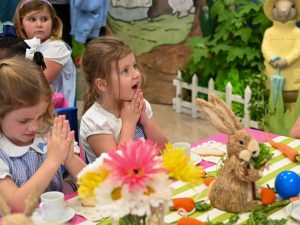 K4 and K5 students are thrilled to sip lemon tea while nibbling on cookies and carrots as the Preschool librarian tells them about the escapades of the friendly rabbits. Students are amazed by the beautiful decorations and enthralled by the storytelling, participating by reciting the lines they already know. This year, students have the special treat of retired librarian Suzie Adcock taking part in the story's reenactment.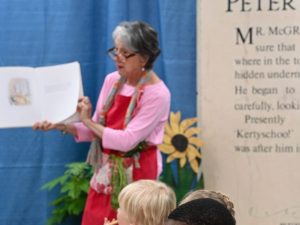 One of Preschool Librarian Mimi Heard's favorite Beatrix Potter quotes is, "Even the smallest one can change the world." Heard is excited that the smallest Raiders will get a preview of Beatrix Potter week this year. Heard is also grateful for the parent volunteers from each class who peel carrots and serve tea, cookies, and carrots. She says it takes quite a few faculty, staff, and volunteers to make this long-standing JA tradition unique and memorable as it teaches lessons of curiosity, choices, listening, and a love of nature.