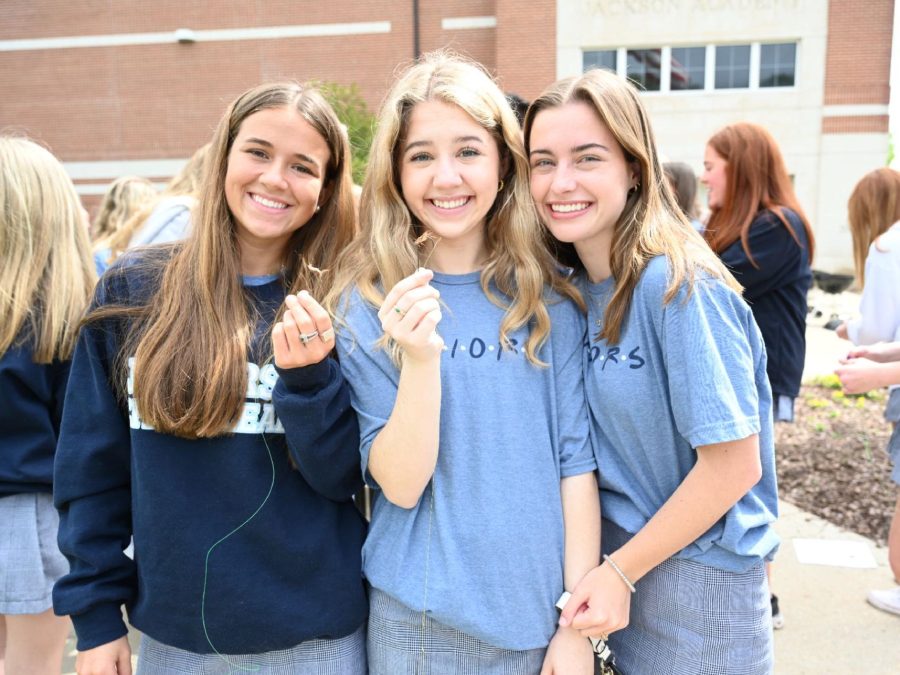 The motor won't crank, and a job interview is today. Friends are coming this weekend, and the charcoal grill still has the new tags. The company president presented gifts to staff with the highest sales records. What are the life skills that are important to know in these scenarios?
If you guessed jumping off a car, tying a Windsor Knot, learning how to light charcoal safely, and writing a thank you note, you are familiar with the life skills Jackson Academy seniors learned today. This annual program seeks to equip seniors with non-classroom experiences needed for daily living.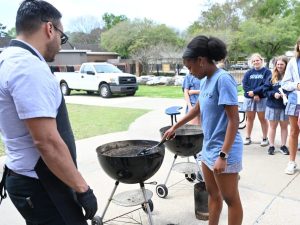 This morning, students practiced changing a tire, jumping off a stalled car, lighting a charcoal fire and grilling safety, preparing for interviews, tying bow ties and dress ties, and angling skills. The day was a mix of seriousness and fun, designed to help seniors prepare for their next steps into the real world.
Students appreciated learning essential skills, and those familiar with the lessons enjoyed a refresher course. Speakers were Mary Lauren Burdeshaw of Birmingham, Alabama, who spoke on faith and leadership; parent Evelyn Harris, who presented information about interviews and dinner etiquette; financial advisors Ryan Geary '07 and Logan Phillips '98, who presented financial guidance including understanding 401Ks; JA staff members Bill Campbell, Brandon Anderson, Stacy Taylor, Richard Byrd, and Steve Lofton, who taught students about changing a tire; Jim Wilkirson and Dean Arnold; who showed girls how to tie and bait fishing hooks; Keith Kinkade of Kinkade's Fine Clothing, teaching guys about ties, bow ties, and pocket squares; JA parent Alex Eaton with The Manship and Aplos, using a charcoal grill and grilling vegetables, fish, pork, and meats.