The JA campus community took action last week to beat breast cancer, making Friday's pep rally a "Pink Parade," sponsoring a fundraiser, and offering up-to-date prevention details to faculty and staff.
Led by Raiderman, the cheerleaders, our MAIS 2019 champion volleyball team, the Accents, and the football team and band, Upper School students joined in the parade and gave high-fives to younger students as they passed through the Lower School playground. The parade came to an end gathered around a car donated by The Can Man, a scrap metal business owned by JA alumni. Students paid to smash the car with a sledgehammer, earning the opportunity by donating to the Susan G. Komen organization – the world's largest nonprofit source of funding for the fight against breast cancer.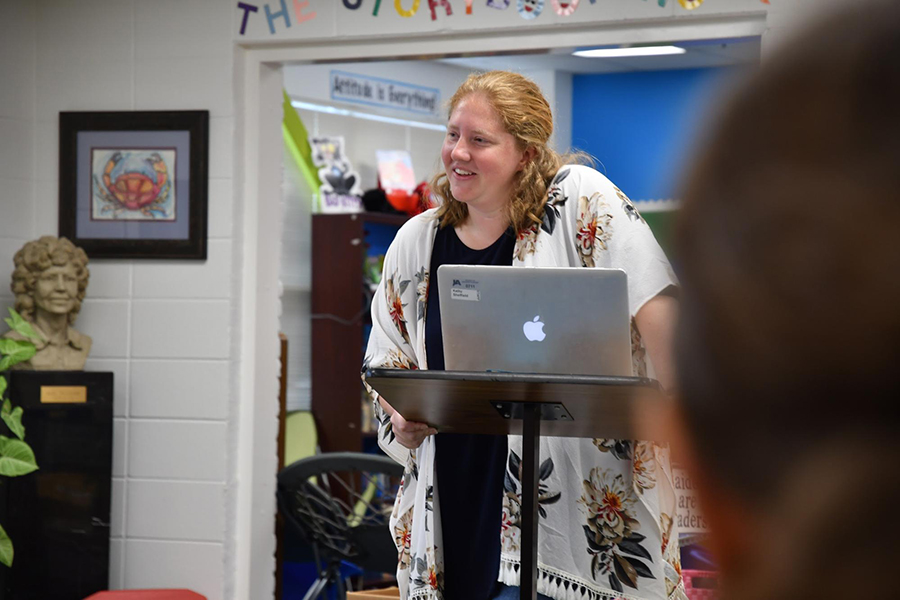 Earlier in the week, Lindsay Jerome, M.D., whose specialty is obstetrics and gynecology, presented current recommendations regarding prevention and management of breast cancer and answered questions from a large group of faculty and staff.
School nurse Kathy Sheffield organized the program for faculty and staff to raise awareness of breast cancer risk factors and prevention guidelines during Breast Cancer Awareness month.