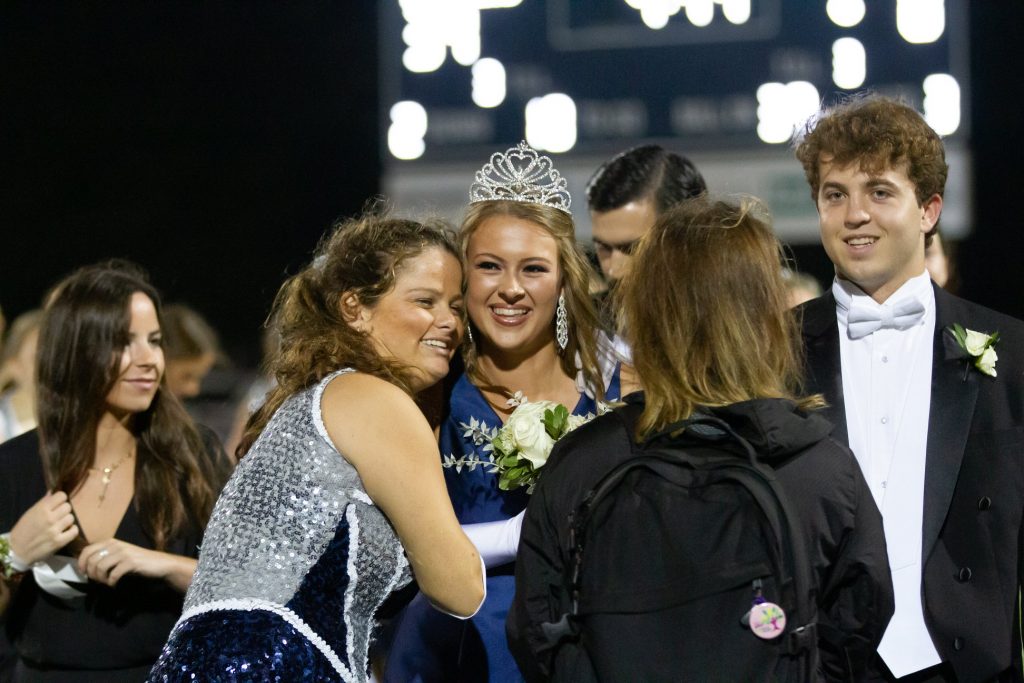 Crisp air added the perfect "football weather" to a festive Jackson Academy homecoming. The weekend was made special by homecoming court royalty, an anniversary recognition, returning alumni, and a win for the Raiders.
Alumni were spotted throughout the night, taking part in pregame and halftime activities. With a nod to the Mississippi State Fair, an all-alumni reception kicked off the night, with fair-food offerings such as chicken on a stick and curly fries. The event included activities for children on the annual-fund provided Preschool playground. Approximately 300 attended.
At 7 p.m., David Hederman '98 opened the game with prayer and John Wright '09 filled the Brickyard with an inspiring national anthem. During halftime of the game with East Rankin, JA presented the homecoming court made up of sophomores, juniors, seniors, crown bearers, and flower girls. Kennedy Nations was crowned queen. She was escorted by Henry Lee. (Look for photos of the entire court on social media and in the October 22 Tuesday Raider).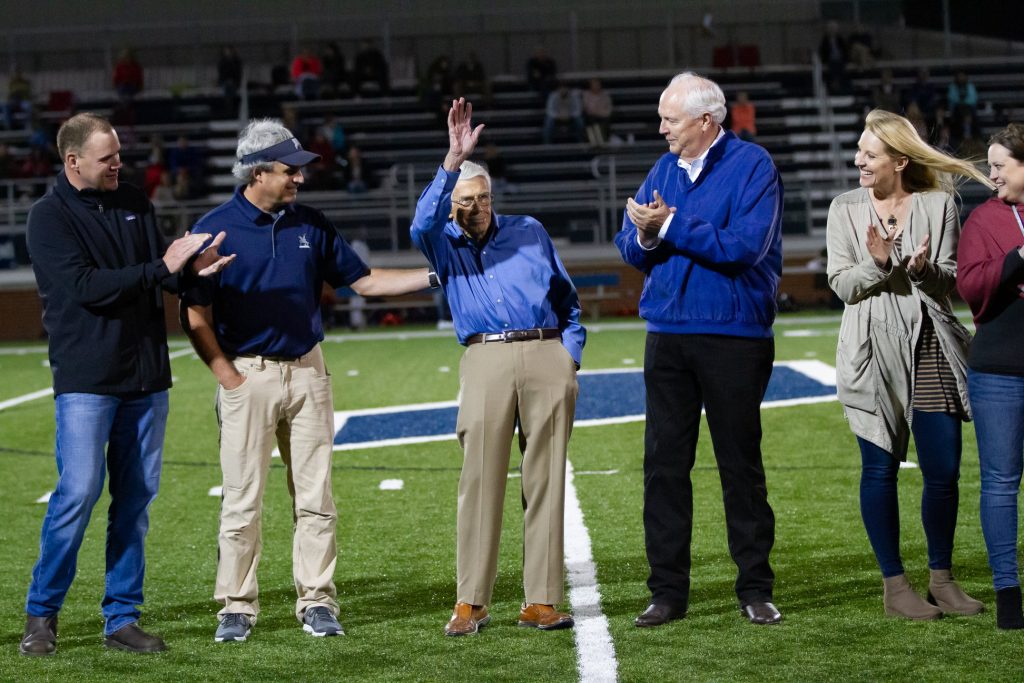 A special celebration took place honoring the 1988 and 1989 Transcontinental Teams that played in San Marino, California and also hosted the San Marino team at JA. Recognized for their roles in this rivalry between two schools from each side of the continent were Trustee Richard Edmonson; JA headmaster from 1975-1988 Glenn Cain, Accents and cheerleaders Cynthia Burney Mahaffey, Staci Bozarth Bates, Alyson Roussel Swalley, Meredith Montgomery Travelstead, Alice Roussel Harrigill, Owen Edmonson Stratton, Avery Edmonson, and Suzanne Greer Guild; football team members Rusty Hawkins, Todd Warren, Lee Seago, Jamie Chustz, and Robert Hederman. A special fund organized by Mike and Judy Frascogna, in memory of organizer Bobby Bowick, allowed for the purchase of picnic tables now located in the amphitheater.
To read more about the game, visit Goraiders.org.
To view photos from the alumni tailgate, visit the JA Alumni Facebook page.