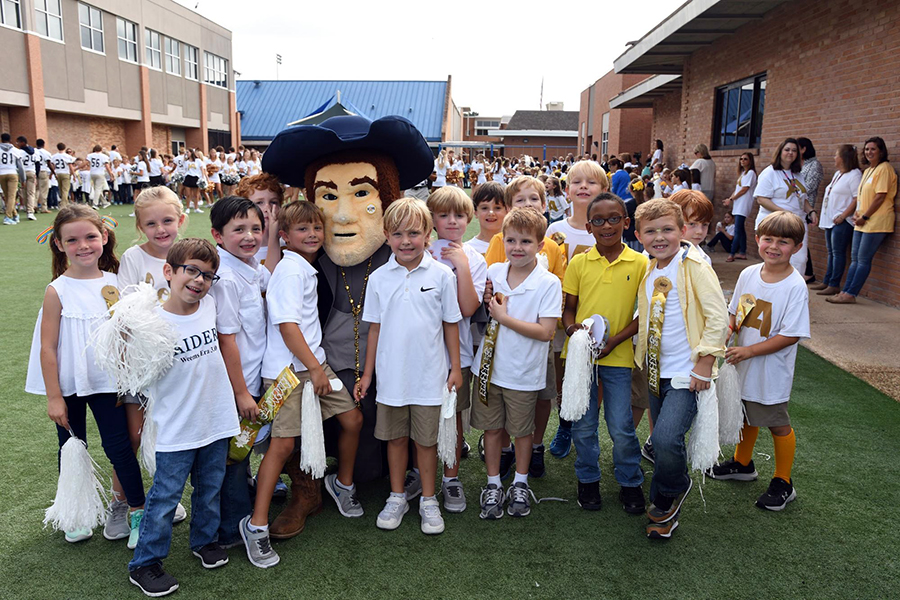 September is Childhood Cancer Awareness month, and JA is thrilled to partner with the Campbell Bulldog Fund and the Sherard Shaw Foundation to raise funds for pediatric cancer research for the fourth year in a row. Last week, boxes packed with all of the essentials for Gold Week were sold through JA's new online store. The boxes contain items to be worn on each day of Gold Week, which will be September 23-27.
Monday: Sticker "JA RAIDERS #GOGOLD4MSKIDS"
Tuesday: Rubber bracelet "www.goinggoldformskids.com"
Wednesday: Gold "JA" temporary tattoo
Thursday: Gold bandana
Friday: Gold, glittery JA T-shirt
On September 9, the junior varsity spirit squads began selling raffle tickets as a Middle School fundraiser for pediatric cancer research. Raffle tickets give fifth through ninth graders a chance to win the opportunity to throw a whipped cream pie at a lucky faculty member during the junior varsity pep rally on September 26. Raffle tickets cost $2 for one or $3 for two.
To learn more about the Campbell Bulldog Fund, visit their website.  To learn more about the Sherard Shaw Foundation, visit their website.