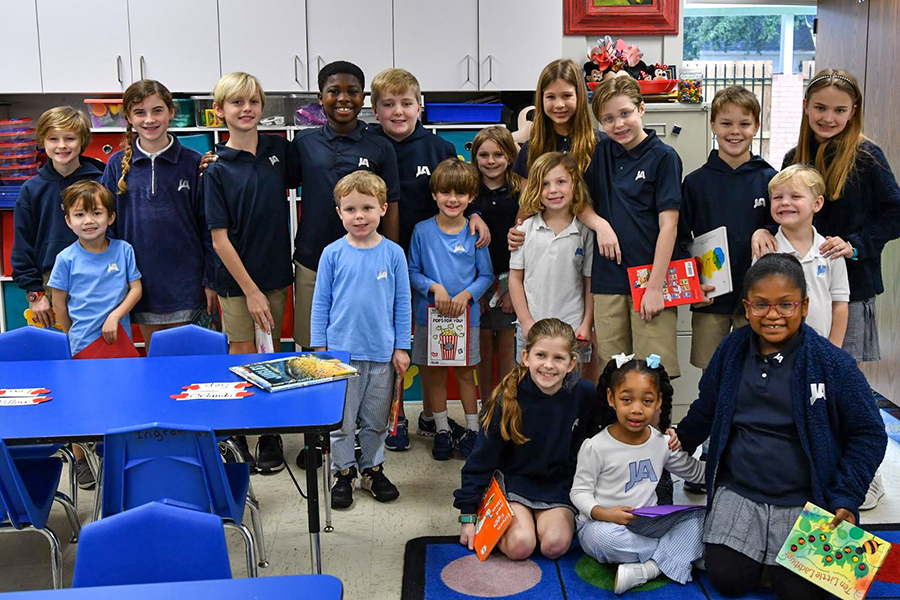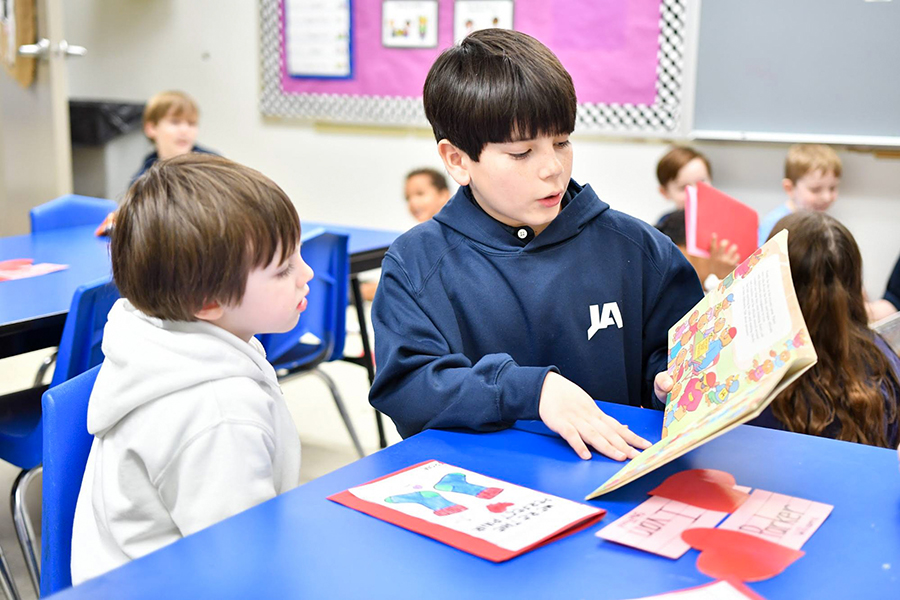 Four is one of the world's favorite numbers. So, when you pair 4 year olds and fourth graders, special friendships are bound to happen. The kickoff of Jackson Academy's 4-4 Buddy Program was celebrated this morning. Fourth graders visited K4 classrooms and read a favorite book to their K4 buddy.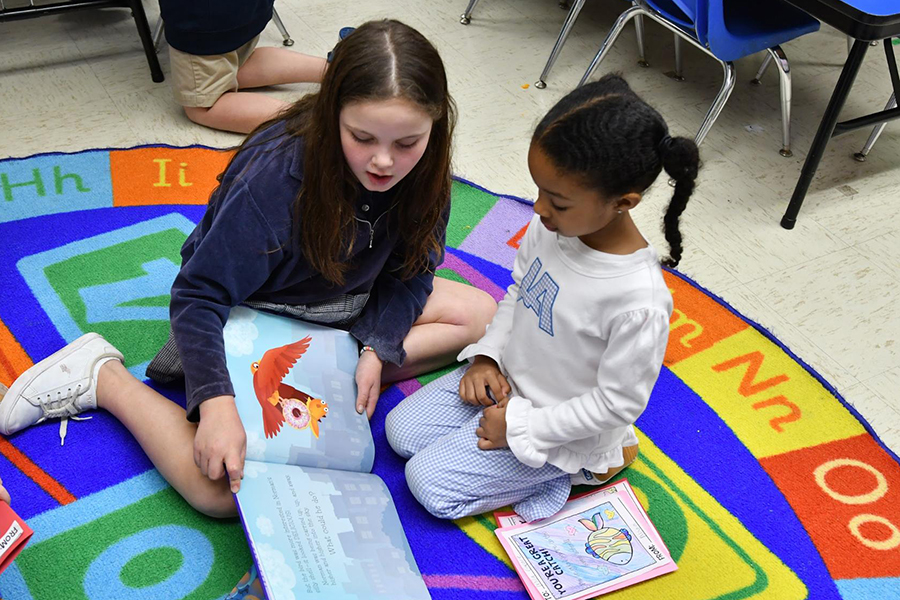 Students will visit with each other a few times during the year and complete different activities together. This gives younger students a chance to bond with older students at JA.
"We are hoping that this program will build relationships and create role models for our younger students. Also, our fourth graders are excited about going back to their old classrooms and sharing their memories of JA with the K4 students," said Sandra Triplett, the teacher who is coordinating 4-4. "It is a wonderful thing for all of our students, and we are looking forward to seeing the friendships form."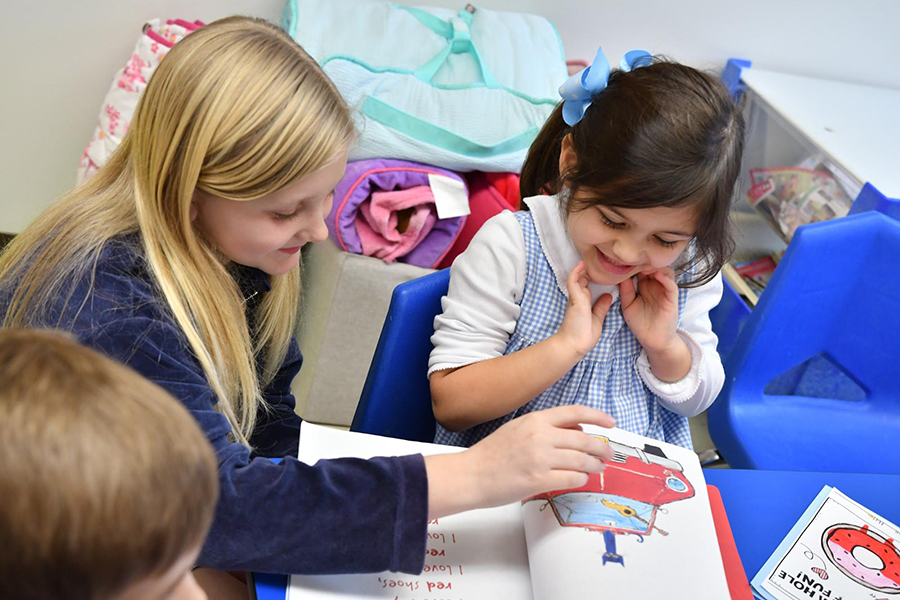 Leaders at JA see many benefits to the school's various buddy programs that have become a hallmark of students' experiences at JA. "Our goal with the buddy programs is simply to build relationships," said Head of Lower School Sarah Love. "For the older students, they have the joy of getting to know a younger child, and for the little ones, they love having an older student to look up to."
Click to see more photos from the 4-4 Buddy Program on the JA Facebook page.