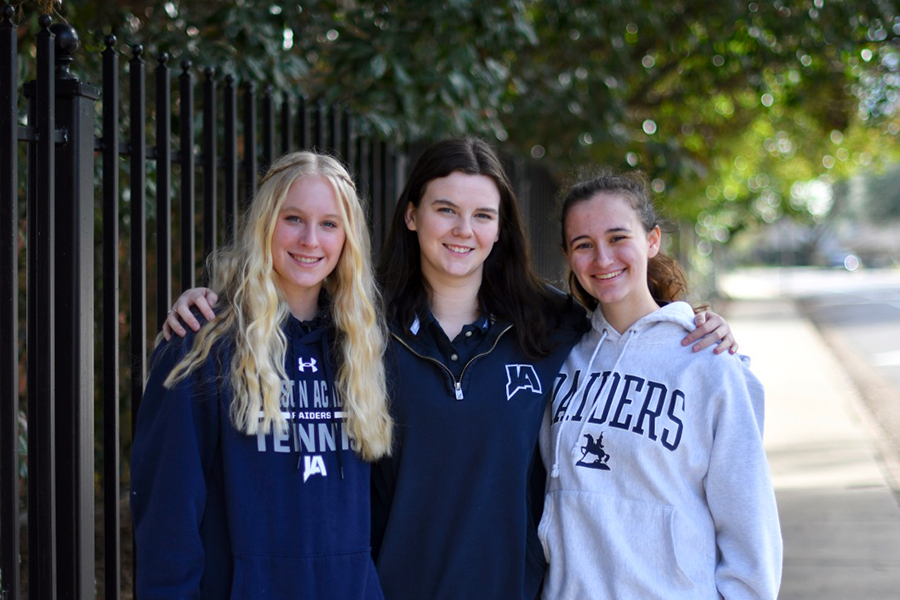 JA creative writing students came away with recognition for their work at the Mississippi Scholastic Writing Awards again this year.
Kate White won a Silver Key for her poem "Poinsettia."
Elena Roberts won Honorable Mention for her flash fiction "Lovely."
Elena also won Honorable Mention in novel writing for Shaken.
Natalie Turner won Honorable Mention for her flash fiction "The Old Woman in the Woods."
"I'm so proud of these talented writers, and I look forward to celebrating their accomplishments at the Eudora Welty Foundation's Scholastic Awards ceremony in April," said Dr. Katharine Todd, who teaches two sections of creative writing at JA. "As a JA teacher and parent, I am very appreciative of JA's strong commitment to education in the fine arts. Our talented students are offered many different opportunities to express their creativity, which is so important for their individual development."
Dr. Todd noted that there is a growing interest in creative writing. Upper School students who are interested in creative writing are encouraged to enroll in the elective class, and all members of the class will serve on the staff of Images, JA's literary magazine. Upper School students are also encouraged to submit their work (writing, artwork, and photography) for consideration for publication in Images.