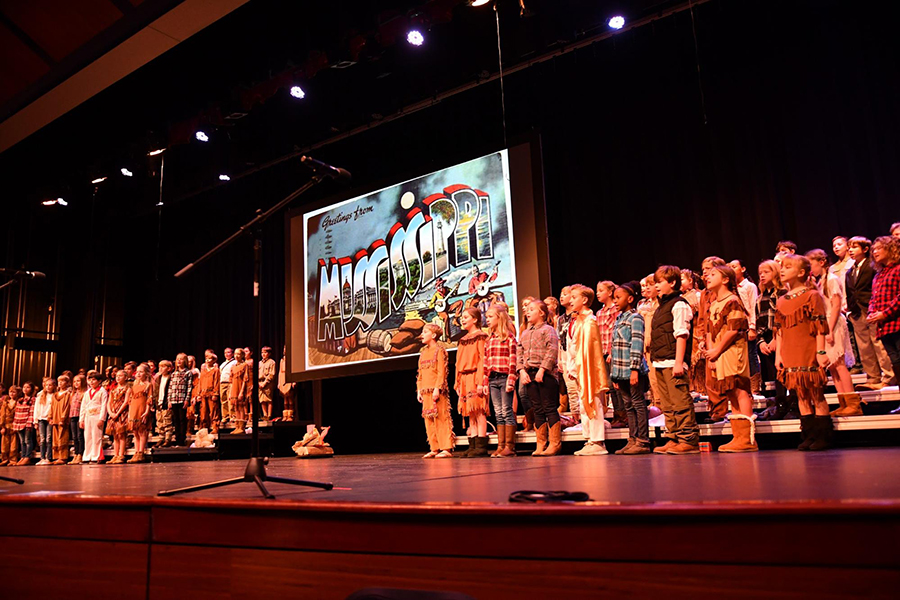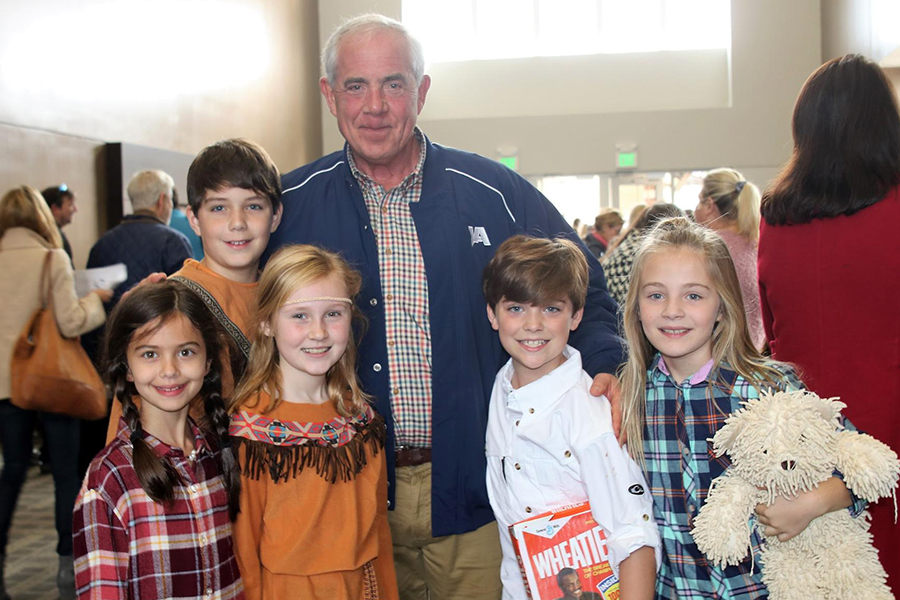 Everyone who attended the fourth grade Mississippi program knew more about the Magnolia State once they exited the Performing Arts Center Friday morning. The annual program highlights well known and lesser known Mississippi facts through songs and skits.
Each fourth grader had a turn with a teaching moment, too, speaking confidently, singing, or performing to convey to a captivated audience Mississippi's fascinating stories. What does Mississippi means in the Algonquian language? Great River. Did you know the honeybee is Mississippi's state insect and the oyster shell is the state shell? Who was the first NFL player on a Wheaties box? Mississippian Walter Payton. Fourth graders answered these questions and many, many more.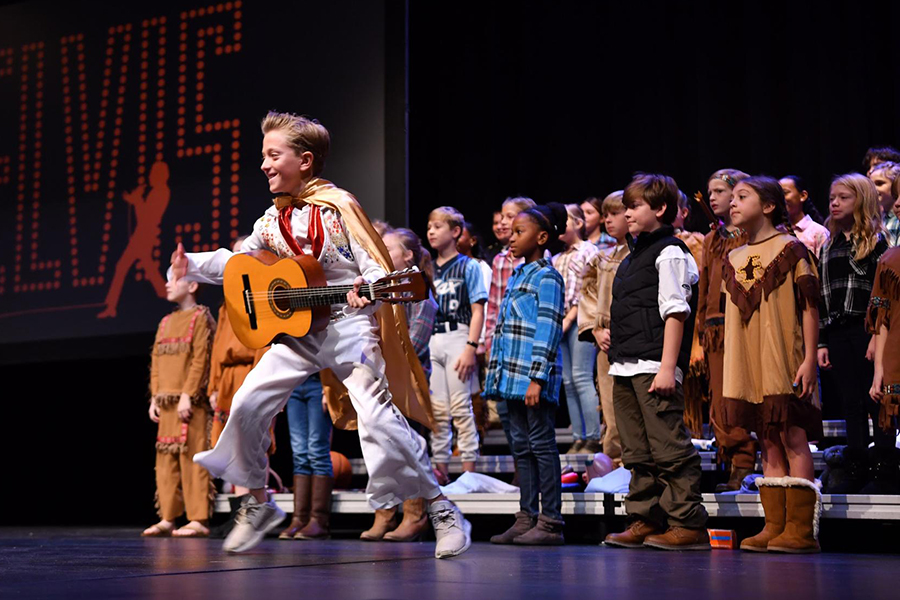 The songs and stories demonstrated their extensive study of the Magnolia State, from knowing the names of Mississippi towns, such as D'Lo and Kokomo, to understanding the contributions of indigenous groups, famous Mississippians, musicians, public servants, and elected officials. Geography, history, topography, and culture intertwined in the songs and skits to make the program educational for all!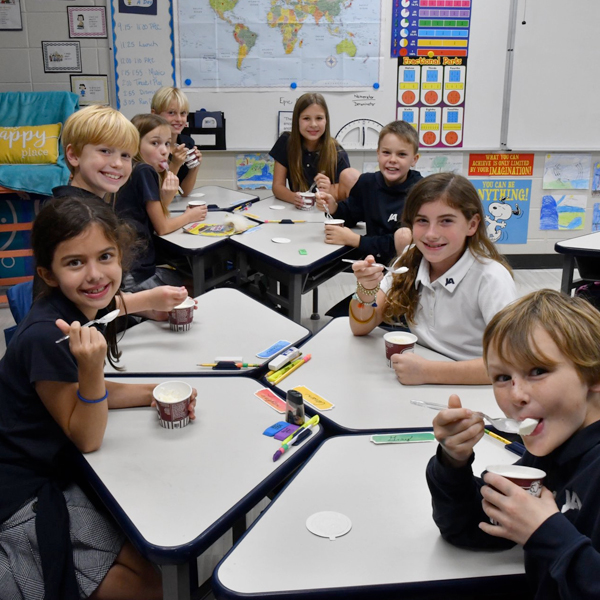 On Thursday afternoon before their big show, fourth grade students dipped into cups of ice cream made at Mississippi State as another way to appreciate all Mississippi has to offer!
Click to view more photos from the program on the JA Facebook page.