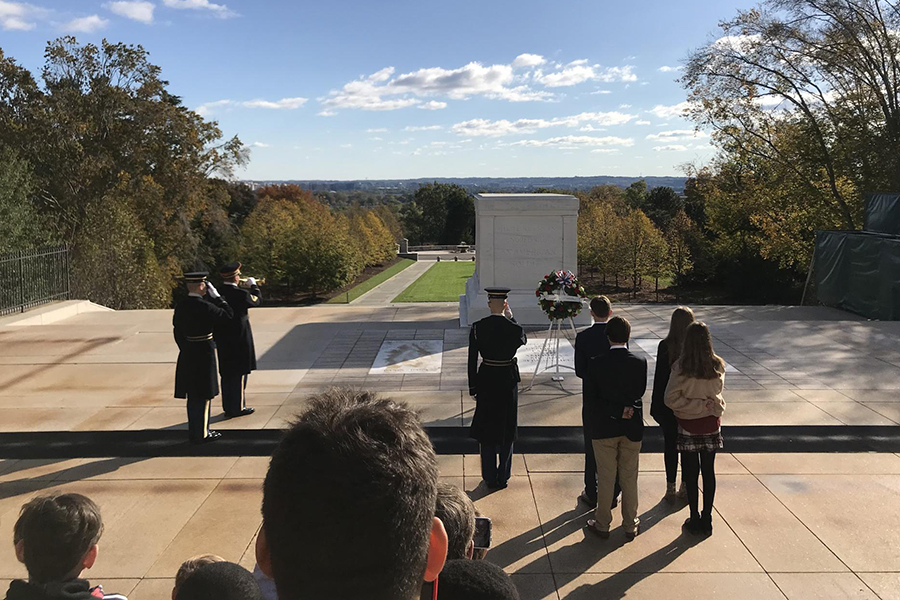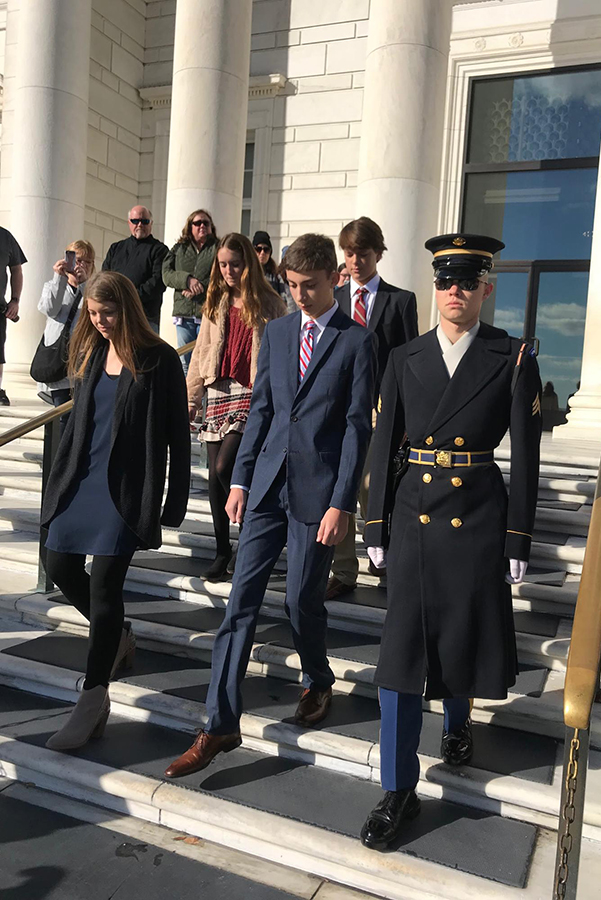 Four Jackson Academy students stood reverently beside a member of The Old Guard atop a hill overlooking a lush fall backdrop in Washington, D.C. The guard's job was to stand sentry and lead a ceremony at the Tomb of the Unknown Soldier in Arlington National Cemetery. The students' jobs were to present a wreath as a memorial to those who gave their lives to defend their country, and who remain unidentified.
Trey Johnston, Landry Lester, Ford Childress, and Lindsey Johnson, who assisted in the wreath laying ceremony, were four of 83 JA eighth graders who stepped into history in our nation's capital recently. The ceremony was one of many experiences not easily forgotten.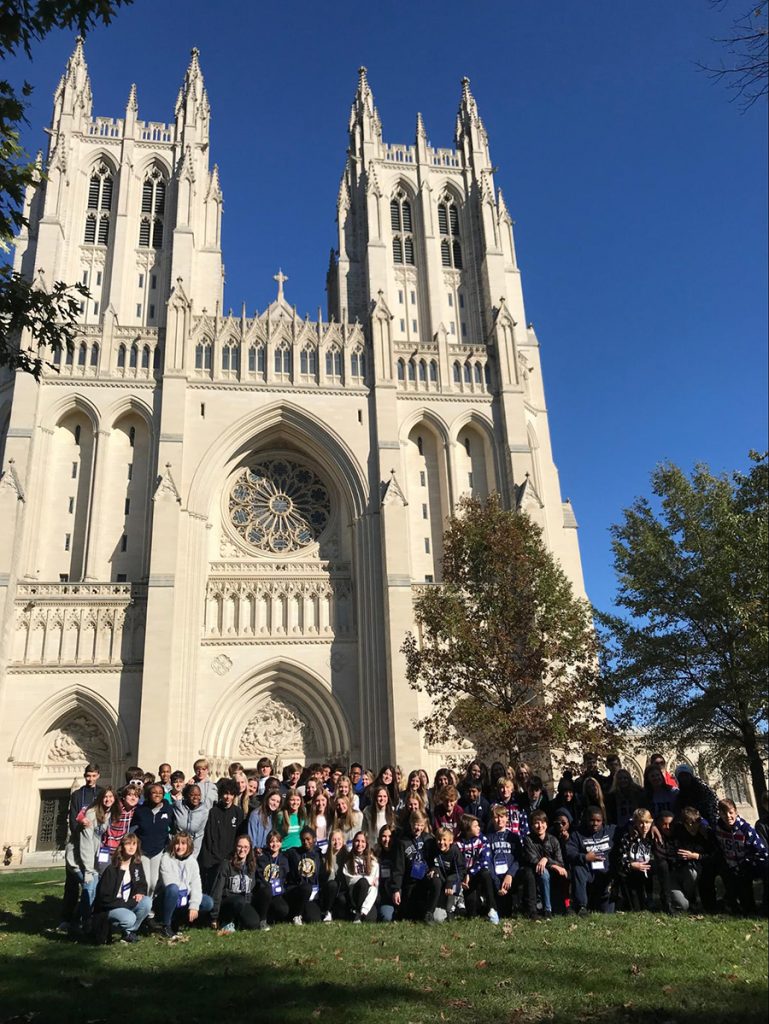 The four days of travel, sight-seeing, and immersion into history are not for the faint of heart. The group took in the United States Holocoust Memorial Museum, National Museum of African American History and Culture, Newseum, Library of Congress, National Air and Space Museum, Washington National Cathedral, Smithsonian National Museum of Natural History, Ford's Theatre, and National Portrait Gallery of U.S. Presidents.
They met U.S. Senator Cindy Hyde-Smith and U.S. Congressman Michael Guest on the steps of the Capitol and received a Capitol tour. While there, they saw JA alumni Alex Calhoon, Rob Pillow, and Eliza Lundy, who currently work in D.C. Students and chaperones toured monuments at night to experience those impressive structures when illuminated.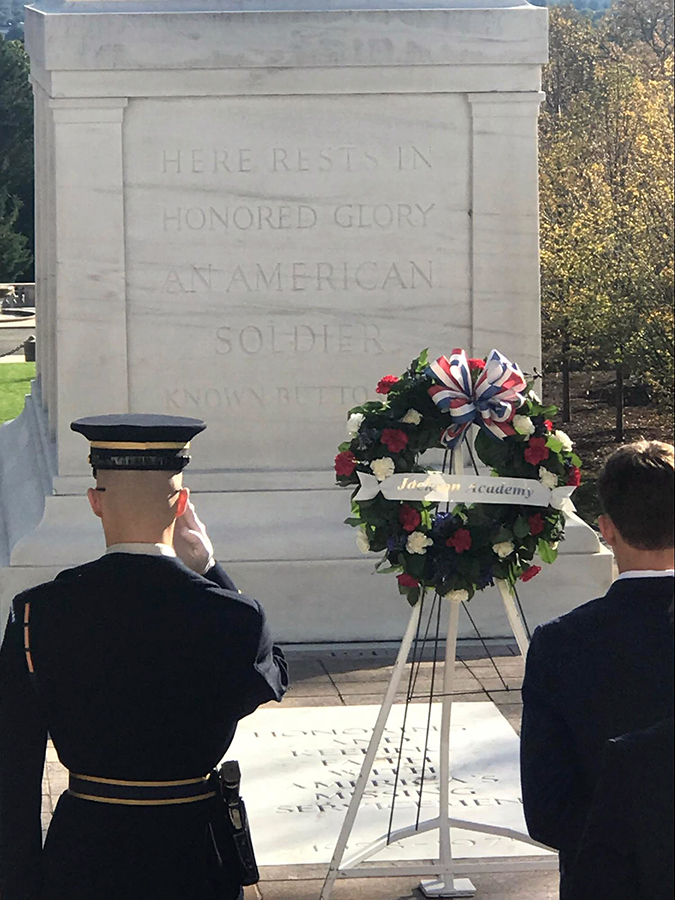 The Washington, D.C. trip is a great JA tradition, organized for many years by Carol and Keith Branning, and led for the last seven years by Middle School U.S. history teacher Sarah Clark, assisted by staff member Becky Clarke. Additional faculty members serve as chaperones.
"I want them to experience history outside of the classroom, to see, visit, and explore places that we talk about in class," said Sarah Clark. The beauty of the National Cathedral and the history of news at the Newseum catch students' attention, Clark says, and the Holocaust Museum and National Museum of African American History and Culture leave an impression on students far beyond the trip.