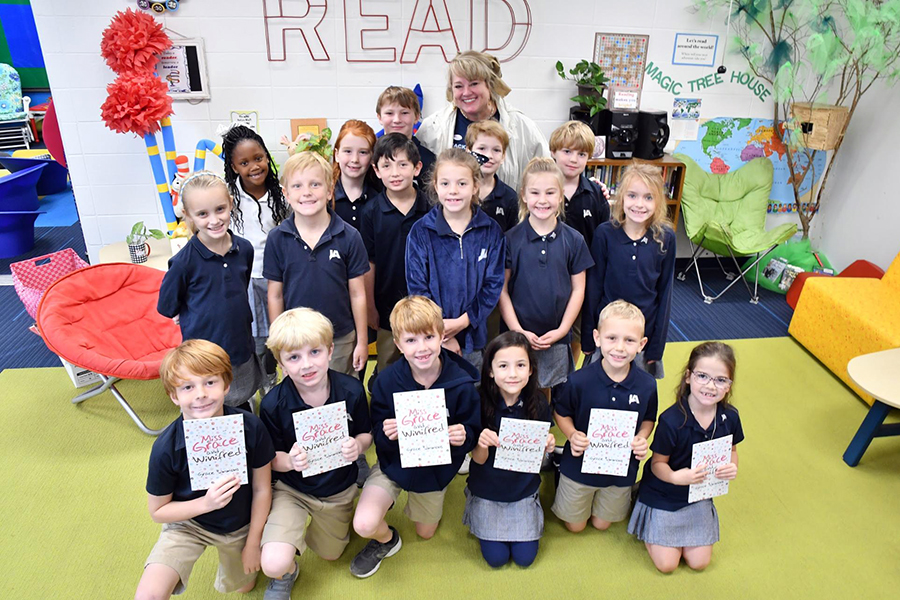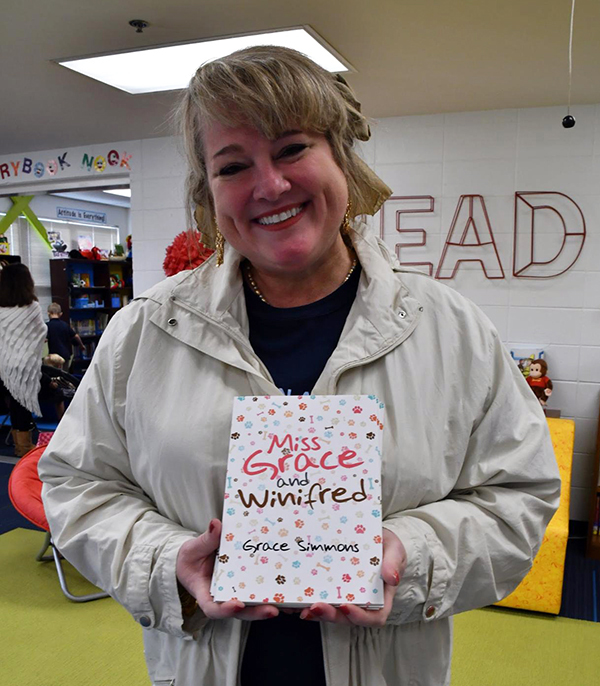 Grace Simmons finds purpose in influencing her students to embrace imagination and improvement, making her excited to come to work as a fifth grade teacher at Jackson Academy. "I love JA," she said. "It's a very nurturing environment for students, and the faculty is so close. Jackson Academy is exceptional."
When Simmons was in college, she fell in love with a children's literature course that changed her career path forever. She realized she loved helping students improve in grammar and vocabulary, and knew she wanted to teach. She began holding writing workshops for her students every Wednesday, where she began writing a book alongside her students. Miss Grace and Winifred is now a published story about Simmons and her dog.
Simmons says her editor believes that young readers will enjoy the antics of a playful friendly puppy, as well as those of her human companion, a teacher who loves and cares for her students. Children will delight in the puppy's adventures and will also appreciate the peek into an adult's life.
Simmons hopes to offer readings of her book to ignite student's imaginations around the community. The book is dedicated to her students and her college children's literature class. Find Miss Grace and Winifred live now on Amazon and lulu.com.