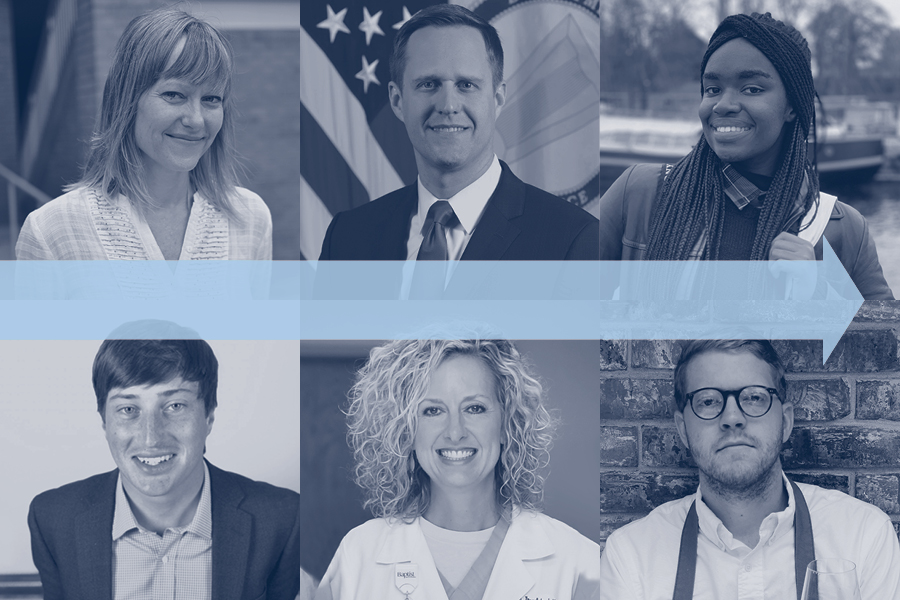 An interest explored or a skill developed while at JA often leads graduates to careers that fit precisely with their gifts. Six JA alumni from California to New York recently shared a bit about their career choices and how JA influenced their paths.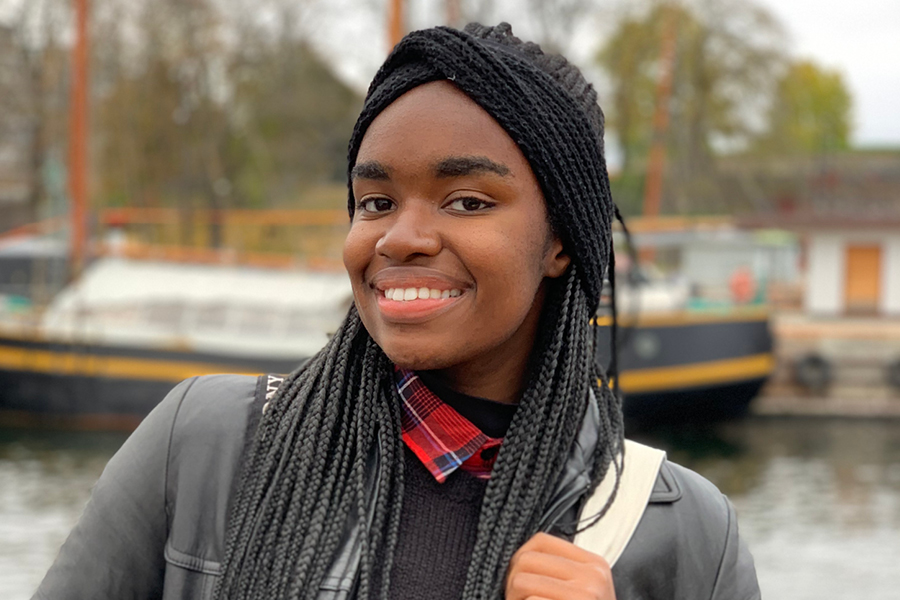 Delving Into Design
Natalie Ford
Natalie Ford '17 explored the arts in a significant way while at JA. She represented JA's Speech and Debate Team in national competition and maintained a fashion and lifestyle blog and YouTube channel.
Ford's pursuit of the arts gained momentum after graduation. During her time at Marist College in Poughkeepsie, New York, she has interned with Badgley Mischka and Oscar de la Renta. She was the featured designer in the Marist Silver Needle Fashion Exhibition. Ford studied abroad in Florence, Italy, during the fall of 2019, and she has also traveled to Japan on a short-term study abroad program. For her Honors College project, the Madison, Mississippi native worked with a Marist College conference called "Leadership in Somali Education and Development."
"Through these experiences, I've gained a better understanding of the fashion industry and our world as a whole," said Ford.
What are you currently studying?
I am a fashion design major with a business minor and fashion merchandising minor.
What does your degree entail?
I am learning advanced garment construction techniques, digital design, patternmaking, and collection development.
What's the best thing you've eaten, and where did you eat it?
Shrimp tempura on a stick. I got it from a food stand in Nishiki Market in Kyoto, Japan.
What is the best self-care you do when not on vacation?
My favorite self-care is to watch my favorite movies with a face mask on or doodle in my sketchbook.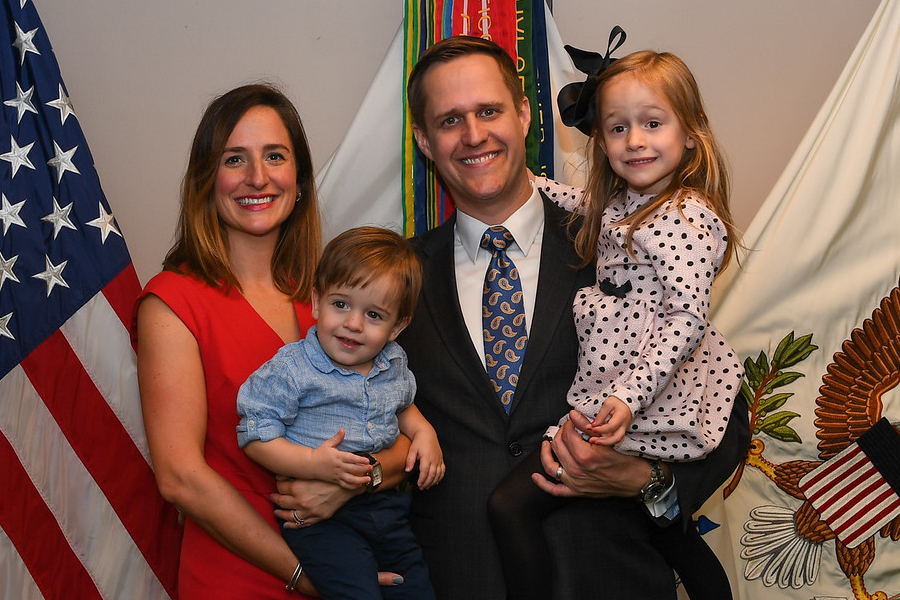 Leading Global Support
Jonathan D. Moak
"Beyond a shadow of a doubt, my education at Jackson Academy was certainly the foundation for the success I have had in life," Jonathan D. Moak '99 said from his office at the Pentagon. Moak serves as the senior official performing the duties of the assistant secretary of the Army (financial management & comptroller).
After graduating from JA, Moak earned degrees from the University of Alabama at Birmingham and then joined the Army. He later earned multiple master's degrees and worked in the private sector for a time.
Moak was back on campus last fall for the class of '99 reunion. His journey to managing the United States Army's budget has changed him, but his friends still recognize the quick humor and loyalty that characterized him in high school. Overseeing a staff of approximately 300 personnel responsible for the education and career growth of more than 17,000 financial managers across the globe in the U.S. Army, Moak pursues a life of purpose and significance.
What are some highlights of your career at this point?
It is the professional honor of my life to have been selected and appointed to my current role, and I consider it a privilege each day to walk into the building and be afforded the opportunity to make an impact on how the Army conducts its business. In 2015, I deployed to the Middle East in support of Operation Enduring Freedom-Spartan Shield where my unit conducted sensitive site security operations. In the private sector at Deloitte, I was part of the leadership team for an $800 million contract which supports the U.S. Air Force's financial improvement efforts—I will always remember that time fondly as it was, and remains, a high-performing team of roughly 300 practitioners.
What is the most exciting sporting event you have ever attended?
While she was four months pregnant with our son, my wife and I traveled to Atlanta for the Georgia vs. Alabama National Championship game in 2018. Roll Tide.
Moak resides in Alexandria, Virginia, with his wife Jessica, 4-year-old daughter, Maeve, and 18-month-old son, Henry.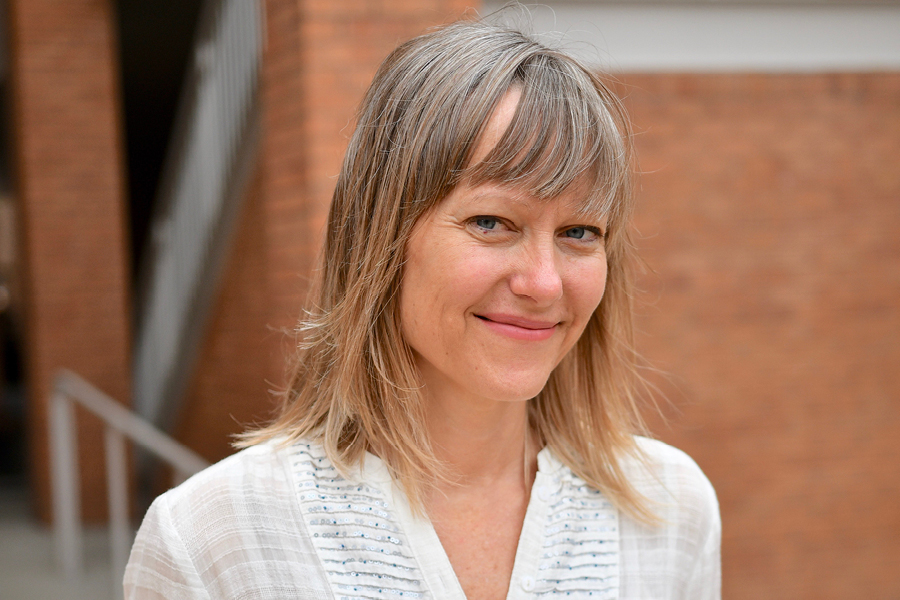 Sounds of Home
Claire Holley
Familiar Mississippi sounds represent a form of shorthand for singer-songwriter Claire Holley '89, who now lives in Los Angeles. In conversation, a simple Southern phrase expressed a certain way is like music to her ears—helping her quickly feel connected. "I know those sounds," she said.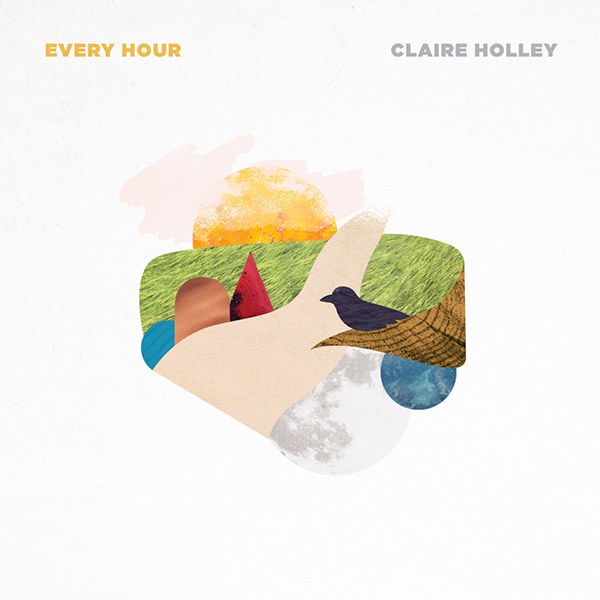 Holley was in her hometown of Jackson last fall promoting the release of her new album of hymns, Every Hour. While in Mississippi, she performed on the Thacker Mountain Radio Hour at Square Books in Oxford and met students whom she mentors at Jackson Academy. Holley will return to Mississippi this spring to work on compositions for Shakespeare's The Tempest at Mississippi College.
You perform often in Mississippi. What draws you back?
It is a combination of seeing family and having history here. My sister, Beverly Chamblin Harmon, is a 1986 JA graduate. People know my parents and my grandmother. I have a wonderful shared history that I enjoy—a shorthand. Being away makes me appreciate coming home.
What is your motivation for mentoring students?
I aspire to be generous and serve with the musical gift I've been given. These days, the independent artist is expected to constantly self-promote, which can be a lonely enterprise. When I get out of my own head and into the lives and work of other people (a musical collaboration, mentoring, or even teaching), it makes me remember why I'm doing this.
What is your favorite book?
One of my favorite books from the past few years is The Uncommon Reader by Alan Bennett. Delightful, funny, smart, and relatively short!
I also liked George Eliot's Middlemarch, which is definitely not short (and certainly not a typical read for me!), but Eliot's insights into the human psyche are incisive and revealing. My Life in Middlemarch by Rebecca Mead is a fun read after Eliot's novel, too.
Holley and her husband, Chad, have two sons, Jack, 15,
and Nate, 11.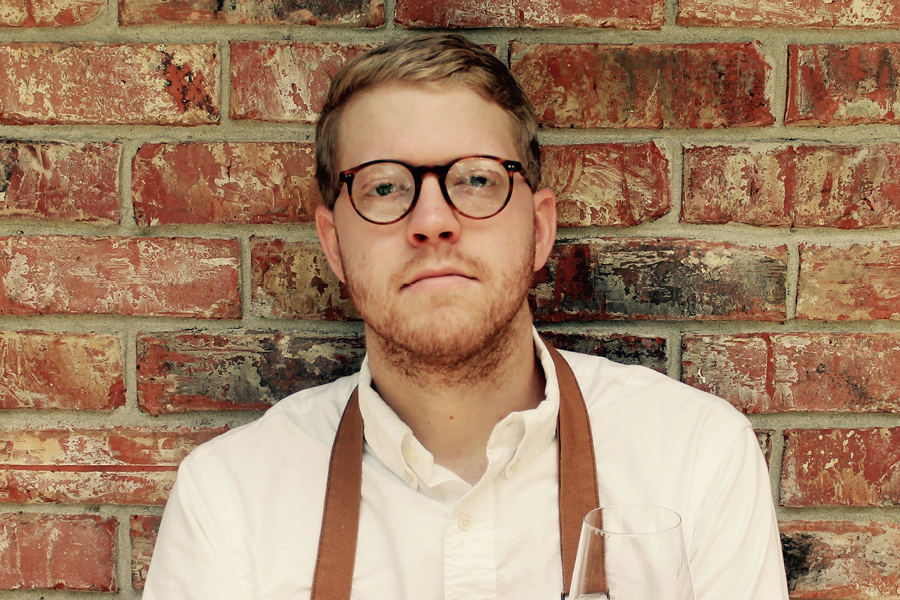 Crafting Cuisine
Hunter Evans
Owner of the new Jackson eatery Elvie's, Hunter Evans '08 knew he wanted a career in the culinary arts before he graduated from JA. After earning a degree in hospitality management at the University of Mississippi, he attended the Culinary Institute of America in Hyde Park, New York, and went on to work as a chef in New York City. He returned to his roots in Jackson four years ago.
Evans watched his parents frequently open their Jackson home to others, cooking meals influenced by his mother's childhood in Louisiana. Trips to visit his grandmother, Elvie, in New Orleans further introduced Evans to a variety of cuisines, influencing the menu he shares at Elvie's Restaurant, combining Southern cooking with a modern flair.
"One of the biggest joys is working closely with farmers to source the best produce and meats I can find," he said. "Another joy is introducing people to a new food or new preparation and seeing them smile, enjoy it, and have a good time while they are eating, that's what it is all about."
What is the best self-care you do when not on vacation?
Definitely yoga. I am bent over a cutting board most days or lifting something heavy, and yoga has been a very beneficial body and mind practice for me.
What is the best vacation you have ever taken, and what made it special?
I am fascinated with wine. Everything about it, how it's made, where it's grown, what it tastes like from different regions, and of course how it pairs with food. So probably one of my favorite trips that I have taken was with my wife (Mary Kathryn Evans). For our first year anniversary, we went to Sonoma and Napa, California. It was amazing to sit and taste with winemakers on their property. I can't wait to go back.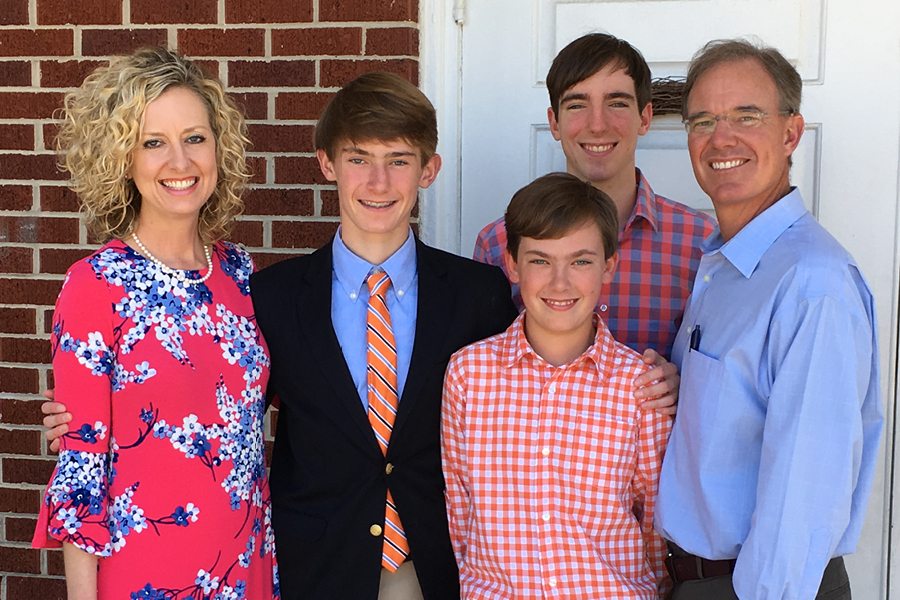 Excellence in Care
Dr. Meredith Travelstead
Dr. Meredith Travelstead '89 has made it her life's work to care for women, championing their physical health and their professional success. Her work as a board-certified OB-GYN has allowed her to support and educate women regarding their health in all stages of life. As a leader in local and state medical associations, Travelstead is an inspiration to others in her field.
In 2019, she served on the inaugural committee of the Mississippi State Medical Association's Women in Medicine event that celebrated first-time achievements of women physicians in Mississippi. At the event, Travelstead's former mentor, Dr. Helen Barnes, was honored as the first board-certified African American OB-GYN in the state.
Travelstead's passion for her work and for the people in her life is evident. As the mother of three boys who attend JA, she is a faithful supporter at athletic and other school-related events. She often mentors students from area colleges and high schools, including Jackson Academy. Travelstead practices in Jackson and is on the executive committee of The Women's Clinic.
What is the best vacation you have ever taken, and what made it special?
Our family trip to Israel in December 2018 was an unbelievable experience in the Holy Land seeing the history of our faith. The Bible truly came alive for me and my family. I look forward to visiting again.
What is the best self-care you routinely do?
My family knows that every night I have a moment of solitude in a very hot bath to cap off the day and relax the tired muscles!
What is the most exciting sporting event you have ever attended?
The best events have to be seeing my boys play numerous sports at Jackson Academy! There is nothing like it.
Travelstead resides in Jackson, with her husband, Joel. Their three sons, Will '20, Reed '22, and John '25, attend Jackson Academy.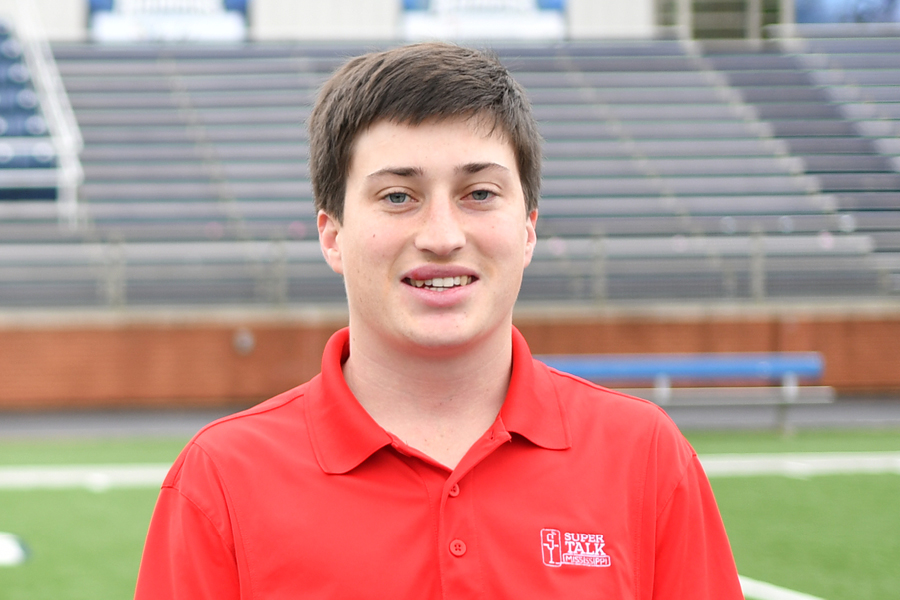 Talking Sports
Brian Scott Rippee
Sports are a significant part of everyday life for Brian Scott Rippee '13. A former JA basketball player, Rippee has taken his interest in sports and his writing ability and turned them into a career in sports journalism.
Rippee is the Ole Miss beat reporter for SuperTalk Mississippi, based in Oxford. There he attends all practices, games, and press conferences for the three major Ole Miss sports and occasionally other sports. "I do a podcast three days a week in addition to providing written content for SuperTalk's website," he said. "It is all highlighted by our radio show called SportsTalk Mississippi that is on air statewide from 3-6 p.m. Monday through Friday."
In addition to authoring game stories and updating stats on sports teams, Rippee likes to convey the behind-the-scenes life stories of athletes. "I have found that in addition to being athletically gifted, there are a lot of incredible and inspiring people that play college athletics," he said. "I think humanizing them and telling their stories off the field is important as well."
What are a few highlights of your career at this point?
I covered the Cincinnati Reds for MLB.com as part of an internship in the summer of 2018. I appeared on the Paul Finebaum Show in February of 2017 to discuss Ole Miss' NCAA investigation. I have written several features that have gotten national attention. Really, going to games for a job is a highlight in and of itself. I don't really ever feel like I am working. I love this job and everything that comes with it.
What is the best book you have ever read?
Andre Aggassi's autobiography Open is really good and incredibly powerful.
What is the most exciting sporting event you have ever attended?
I was in the Georgia Dome in 2008 for the SEC basketball tournament when a large tornado ripped a hole in the side of the building. I am not sure if that qualifies as the sporting event being cool, but it was pretty crazy.