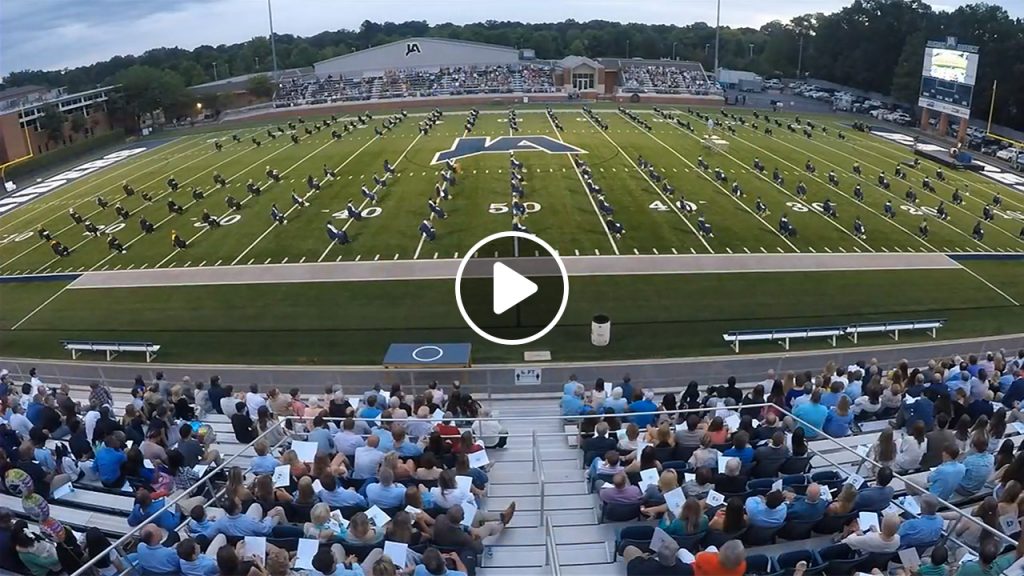 "Let's say you are given a lit candle. Does using its flame to light another candle diminish the brightness of the original one?"
Valedictorian Priya Ray posed this question to families, friends, faculty, and her fellow graduating seniors last Thursday night at Jackson Academy. "If you did not use your candle to light others, would your world be as bright as it could be?" 
JA conducted graduation ceremonies in the Brickyard for the second year in a row, a location that was precipitated by the pandemic, but quickly was asked to become a tradition. At 7 p.m., the ceremony opened with Faculty Member Chris Tucker carrying the school banner onto the field. Administrators, faculty members, and seniors followed, processing from the west end of the field to the east before taking their seats.
The 116 graduates and their guests received a welcome from salutatorian Drew Antici, a reflection from senior class representative Coleman Dinkins, and a challenge by valedictorian Priya Ray. Priya's challenge helped students consider how their time at JA was not simply to prepare them for their next step. Their Jackson Academy education gave them the opportunity to use what they have learned to benefit others.
For more inspiring words of wisdom from the Class of 2021, take a look at the video posted here or through the image above.