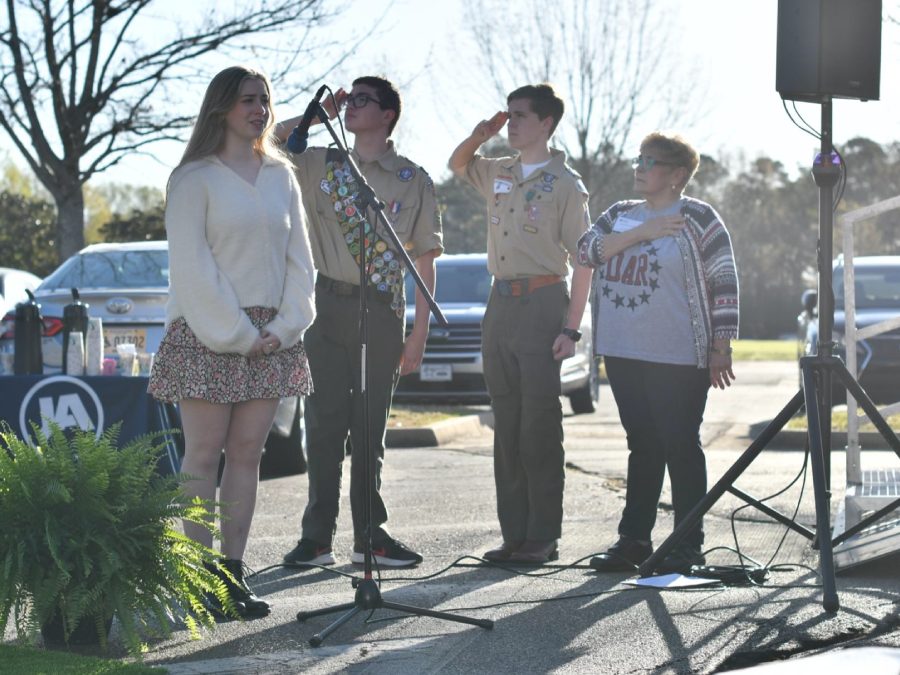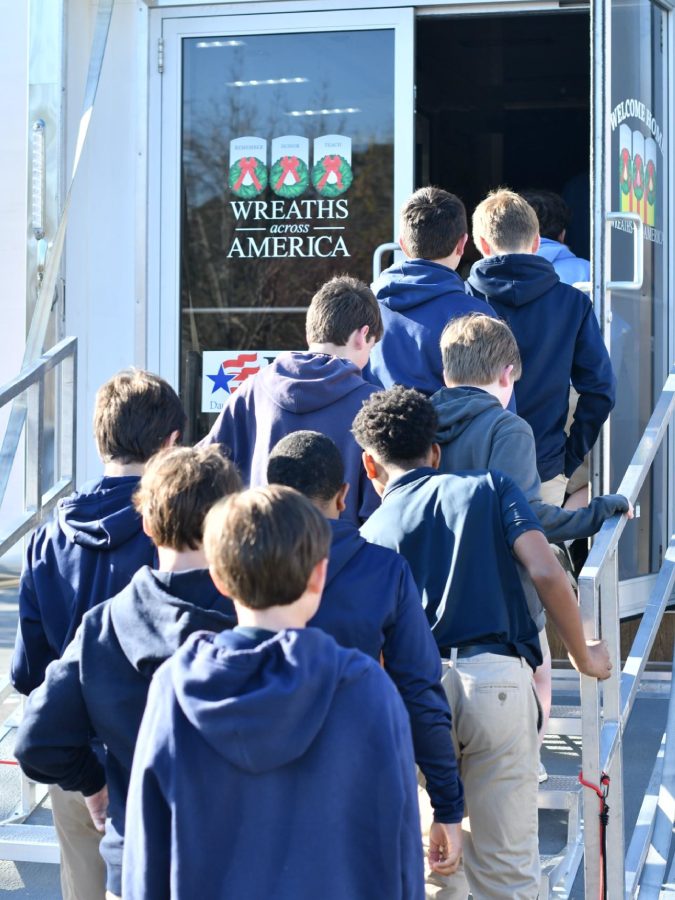 Jackson Academy was honored to be the Mississippi school selected for a 2022 Wreaths Across America stop, part of a nationwide tour to remember and honor veterans and teach young people the value of freedom.
Students learned about the Wreaths Across America mission and its meaning to families whose loved ones have served their country. Liaison for the local Daughters of the American Revolution chapter, Martha Denny, introduced Brigadier General Joe D. Hargett, director, joint staff of the Mississippi National Guard. Denny recognized service members, including JA grandparent and Vietnam Veteran Joe Belew, JA's Technical Director Andy Prince, and JA alumnus Garner Cheney '18, currently serving in the military.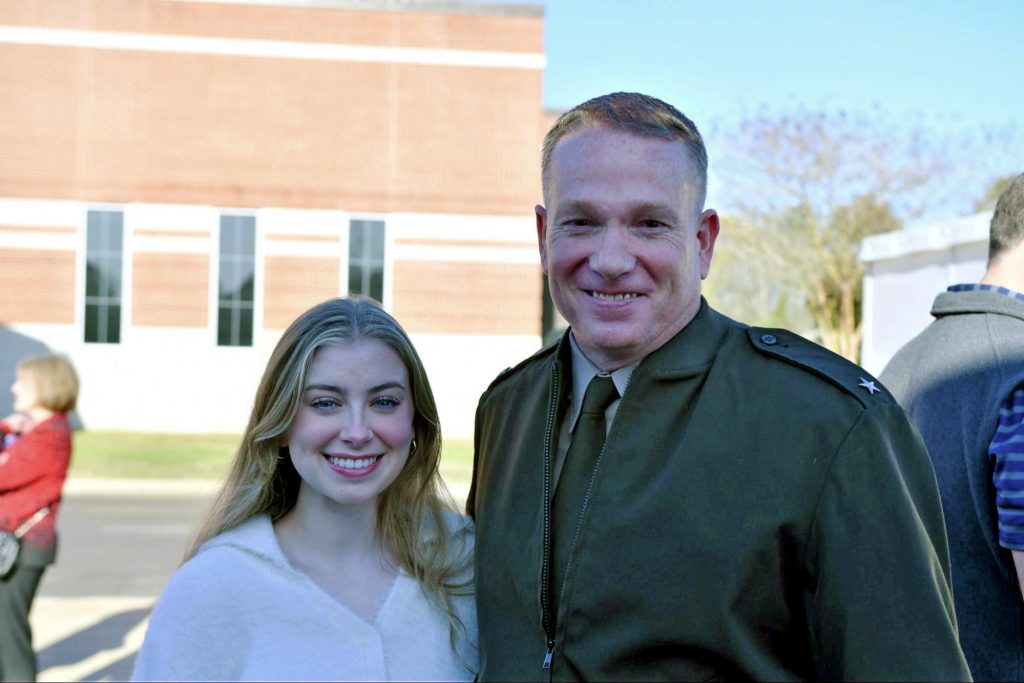 The Wreaths Across America convoy makes its way across the U.S. annually, starting in Maine and concluding at Arlington National Cemetery, carrying the story of service and sacrifice. The initiative began 30 years ago when a wreath maker from Maine and his wife produced 5,000 extra holiday wreaths. They decided to place them on the graves of veterans at Arlington National Cemetery. Since then, the live 21 ½-inch remembrance wreaths are visible across the U.S and 24 areas outside the U.S. where American veterans are buried, such as Normandy and Luxembourg. With each of the now 2.45 million wreaths placed annually, volunteers speak the veteran's name aloud and say "thank you."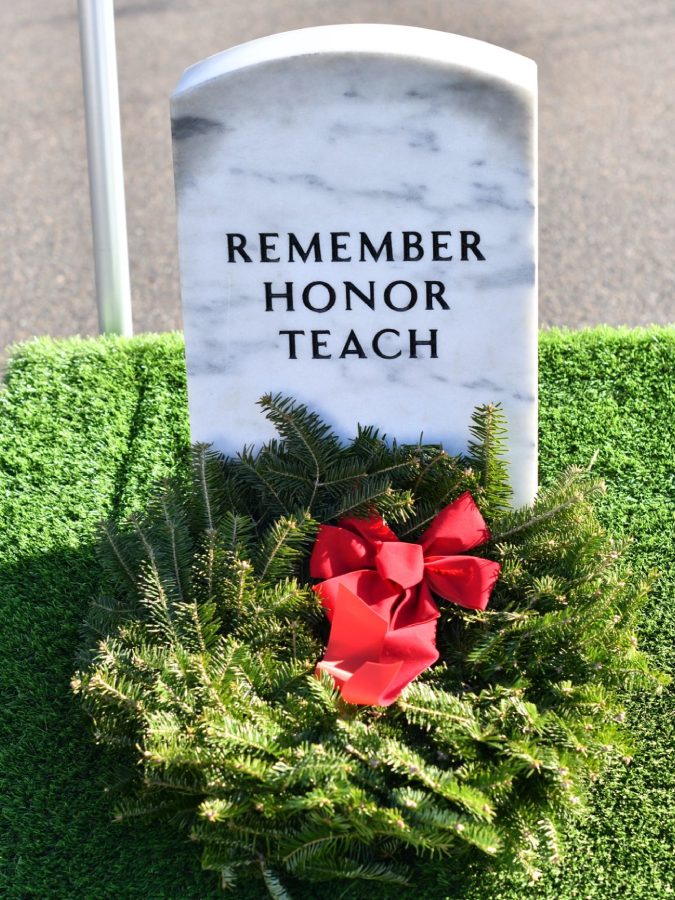 When Wreaths of America leaders presented a pin for his service as a Vietnam veteran, grandparent Joe Belew spoke to the group of Middle School students sitting before him. "You children have no idea what this means," he said. "I am deeply touched."
Taking advantage of a teaching opportunity, seventh-grade history teacher Sydney Pinnen provided context for her students after the ceremony. She discussed factors surrounding the lack of support experienced by troops returning from Vietnam and why the presentation thanking Joe Belew was so meaningful. After participating in the 20-minute tour of the Wreaths Across America educational trailer and listening to a moving film about the sacrifice of veterans, students had a much better understanding of what the moment meant.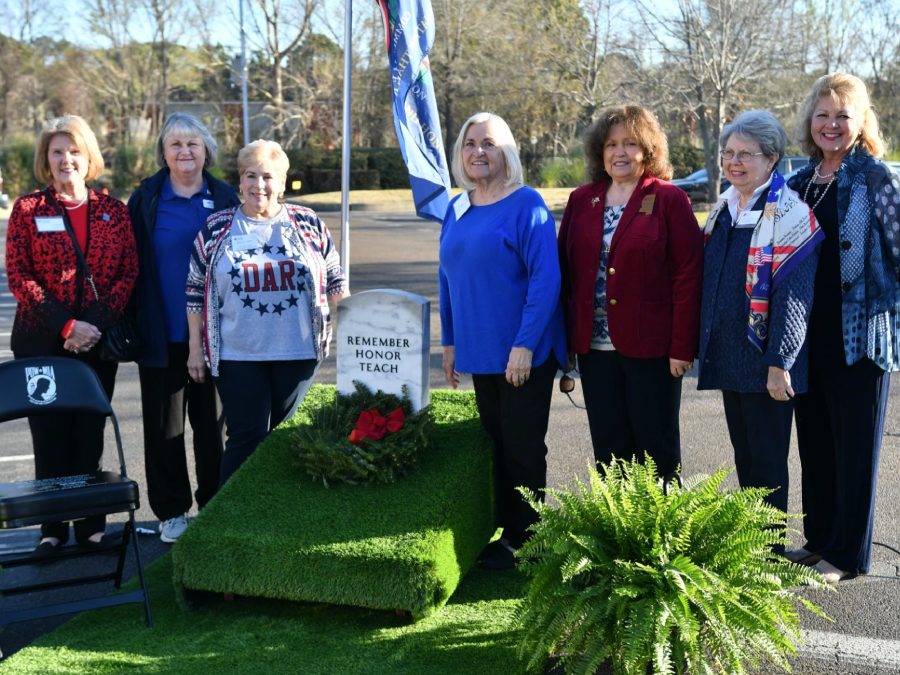 Supporting the efforts of Wreaths Across America were members of the Magnolia State Chapter of the Daughters of the American Revolution (DAR). To learn more about opportunities to support Wreaths Across America visit www.wreathsacrossamerica.org or click here to visit the Magnolia State Chapter page. National Wreaths Across America Day is December 17, 2022.