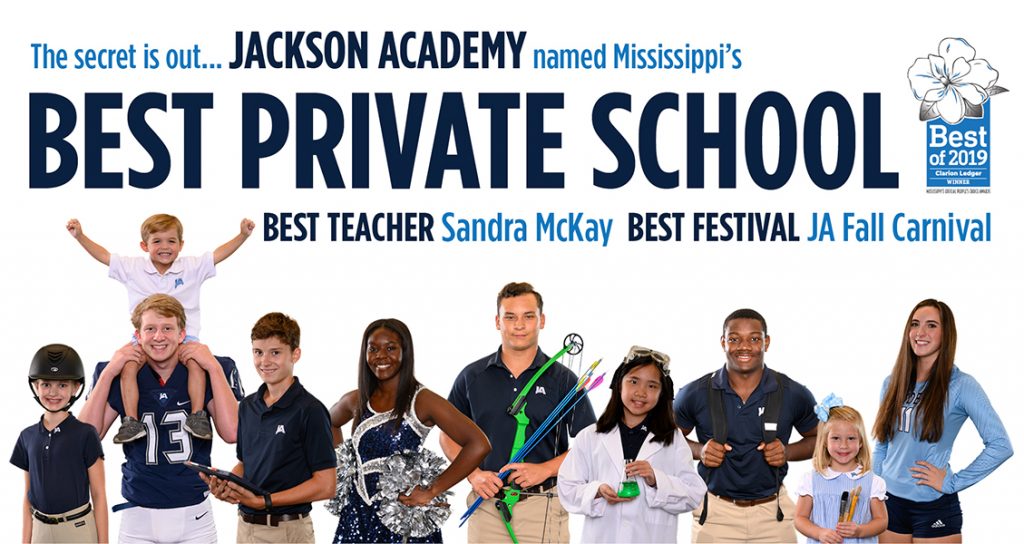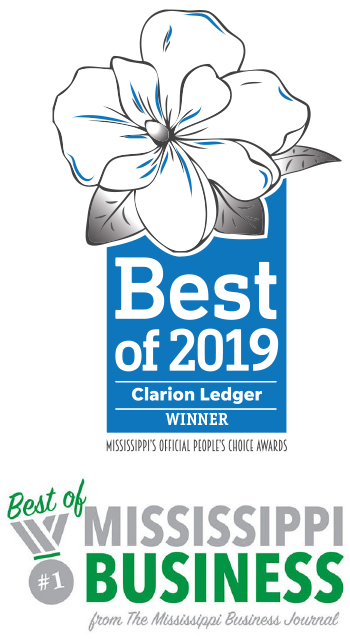 The Clarion-Ledger announced Sunday that Jackson Academy was named Best Private School in its poll in which Mississippians vote for their most admired businesses, organizations, people, and events. In two other categories, voters named Sandra McKay Best Teacher and the JA Carnival Best Festival.
This announcement comes just weeks after the Mississippi Business Journal named JA the Best Private School in its annual poll. "Jackson Academy is a very special place," said 2019 Best Teacher McKay. "The love and support of the JA family is real, and I believe that every student and teacher feels it every day."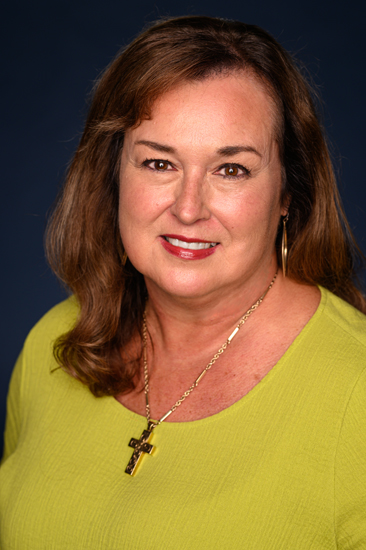 McKay, who teaches English literature, has been at JA 27 years and continues to be inspired by her students. "I can't imagine doing anything other than teaching," said McKay. "Getting to know the students and watching them mature over the school year is the most rewarding part of teaching. The kids are really funny, incredibly talented, and so smart. They are an inspiration every day, and they really keep me on my toes!"
She finds teaching especially rewarding when a particular lesson or activity resonates with kids in a special way. "When I know that they felt inspired or learned something from the literature that they could relate to and maybe even identify with, I feel that the day has been successful. When the students engage with the literature and I can see them empathize with the characters, I know that learning has happened that day."
Another rewarding part of teaching is when former students return and provide feedback. "We are so fortunate to have former students drop by the Upper School quite often, and I love it when they do. I can tell that they feel a connection to this place and will readily admit that they miss the JA family," said McKay.
"So far this year, I've had many alums drop by my room to visit and I always ask them if they have felt prepared for college." she continued. "So far, every graduate has said that they are more than prepared for college, especially in English. Those comments are most gratifying to me. Not only are they academically prepared, but they are also firmly grounded, as well. They have had so many opportunities at JA to be involved and successful that they enter the college environment with self-confidence and a good sense of direction."
JA's third award in the Clarion-Ledger poll was Best Festival. The JA carnival, organized by the Jackson Academy Association, is one of the oldest and largest fall festivals in the Jackson area. This community-wide event held each October features old fashioned carnival games, a costume contest, jump houses, a bake sale, a pumpkin decorating contest, and more.