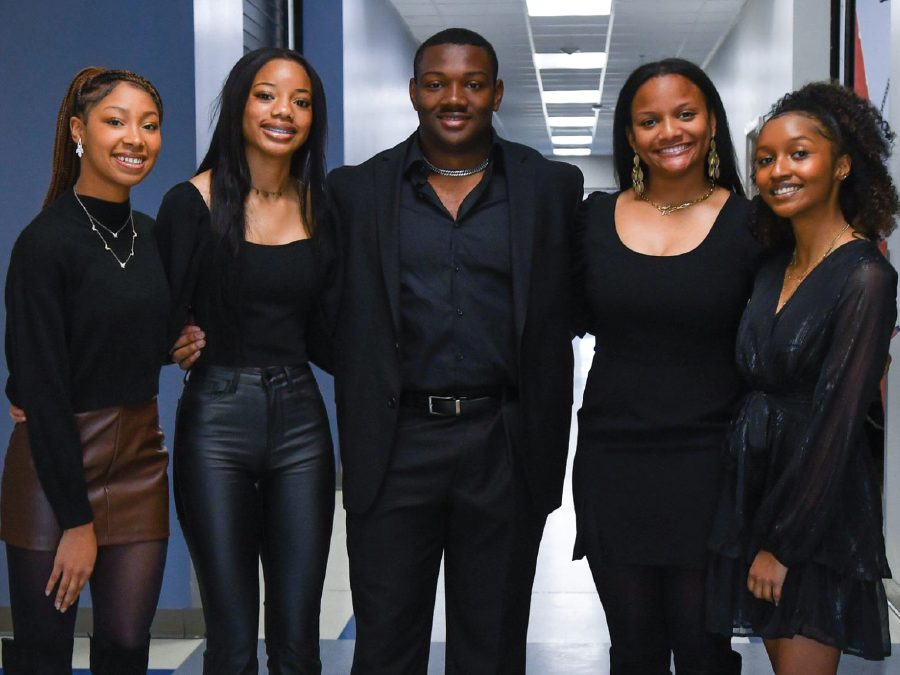 Students at Jackson Academy are observing Black History Month throughout February with study, activities, and art recognizing Black men and women throughout history. Today, the Upper School gathered for a Black History Month chapel program designed by a student committee and performers that included Pariss Smoot, Morgan Dilworth, Kennedy McKee, Kendrick Davis, Marcus Harris , Gretchen Morris, Chandler Anderson, Sydney Gholar, and Genesis Graves. Rebecca Fowler was the faculty advisor.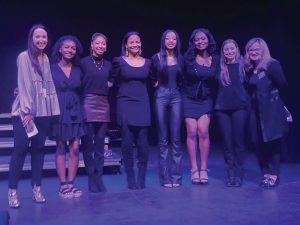 Senior Morgan Dilworth said the group wanted to plan an educational and entertaining program. "I just really hope that our younger students will see that we did this ourselves and it turned out to be something amazing," said Morgan. "I hope that this will inspire them to keep the tradition and not be afraid to offer their input on topics that are important to them. Since our theme is "JA was JA is," I really hope that everyone's eyes will be opened to how lucky we are to all be together at JA. Not that long ago, we wouldn't have been able to make the diverse friendships and lifelong bonds that we have now. We're so lucky." At the close of the program, Head of Upper School Brandi Richardson encouraged Upper School students to let her know if they would like to help lead the program next year.
After a welcome by Pariss Smoot, Coach Richard West led the assembly in prayer. Pariss and Morgan Turner shared important facts, Gretchen Morris sang "Rise Up," and Marcus Harris read an inspirational poem. Kennedy McKee introduced guest speaker Hezekiah Watkins, a Freedom Rider who was arrested 109 times for protesting segregation. Watkins spoke of being taken to Parchman as a 13 year old when he was mistaken as a Freedom Rider at the Greyhound Bus Station in Jackson in 1961. He and other young friends had left home, against his mother's warning. Although they arrived too late to see the Freedom Riders, they stayed at the bus station playing. As they were walking, a friend pushed Watkins inside the bus station as a joke. A policeman asked him his name and birthplace, and when he answered Milwaukee, Wisconsin, his birthplace, it was assumed he was a Freedom Rider. He was put on death row. After having spent several days in Parchman in extremely difficult circumstances, when he returned home, he was also punished by his mother for having left their house against her warnings.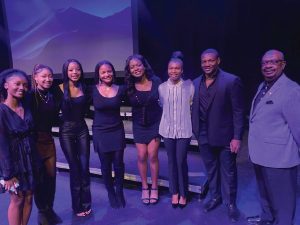 Several days at Parchman made an indelible impression on him. Watkins said he continued to think about injustice in his community, noting that he did not want to one day raise children in the environment in which he was growing up. He challenged JA students to "think about the environment you are growing up in. Do you want to raise your own children in the environment that you see today?" Watkins said if the answer is "No," you can make a difference by becoming a leader in your home, your church, your community. "If you fail, get up and try again," he challenged them. "Just don't stop."
Click here to read the full story on the Jackson Free Press website.
Click here to view the news post "Seventh Graders Hear Living History" where Hezekiah Watkins was the museum guide for JA seventh graders.
Pastors Kevin and Andrea Reid of CityHeart Church were also on the program. Pastor Kevin Reid talked about what responsibilities we hold as Christians to end racism. It begins with compassion, which he defined as "seeing someone else's struggle…saying I see you and I hear you." Reid told the story of the Good Samaritan, a person Reid said had every right to walk away from the injured traveler in the Biblical story because the two were considered enemies and the Samaritan was considered an outcast. Yet, the despised Samaritan stopped and helped his neighbor, loving him as Jesus has commanded us to do.
Reid says that being compassionate involves not just "seeing and hearing you," but also "doing something about what I see." It involves serving and sacrificing.
As a special surprise, a student/faculty choir presented "Steal Away" arranged by Brian Tate. Choral Music Director Amy Whittenton explained the significance of the song that was written by,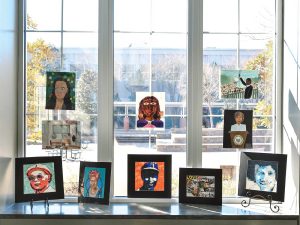 Wallace Willis, a slave in the American Civil War era. The traditional spiritual had a role as a means of communication in the Underground Railroad.
Middle and Upper School Students were also invited to submit artwork that celebrated Black History Month. Emily Martin and Aiden Rich were announced as the winners of the art competition. All of the artwork will be on display in the PAC lobby through the end of the month.