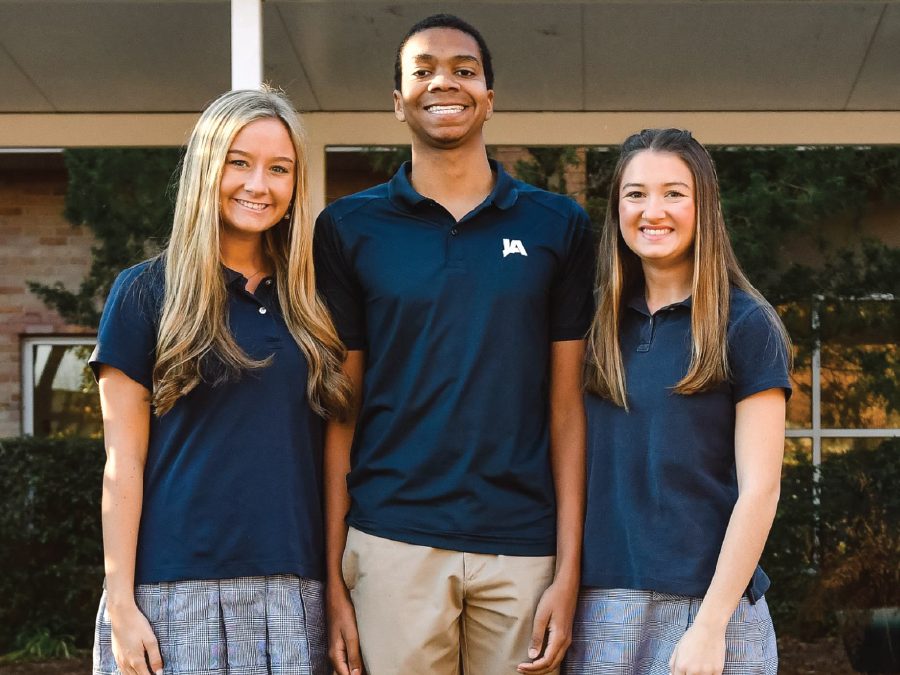 Each year, Mississippi Christian Living magazine, in partnership with Belhaven University, recognizes high school seniors as future Christian leaders. We are pleased to announce that three JA students were chosen amongst many other finalists. Regan Felder, Anna Carlisle Nichols, and John Wicks III will be recognized on March 1 at Belhaven University. Students submitted applications along with a personal statement and essay to qualify for this recognition, and answered questions about their faith. They were also asked to submit three recommendation letters from teachers, pastors, mentors, and community leaders who have firsthand knowledge of their Christian heart and leadership.
As seniors at Jackson Academy, these three students have had many opportunities to display their leadership abilities. Whether in the classroom, on the dance floor, or on stage, John, Regan, and Anna Carlisle have embraced the moments gifted to them to influence classmates positively and encourage them on their faith journeys. Through inter-grade programs and their involvement in the JA community, these Christian leaders have impacted Jackson Academy for the better and intend to continue their leadership far beyond graduation.
Christian Leaders of the Future is a title given to students who intend to build the kingdom of heaven wherever they go, regardless of the careers they pursue. When Regan, Anna Carlisle, and John graduate in May, they intend to share their leadership through Christ with their next community.
Congratulations to Regan, Anna Carlisle, and John on being selected for this honor!