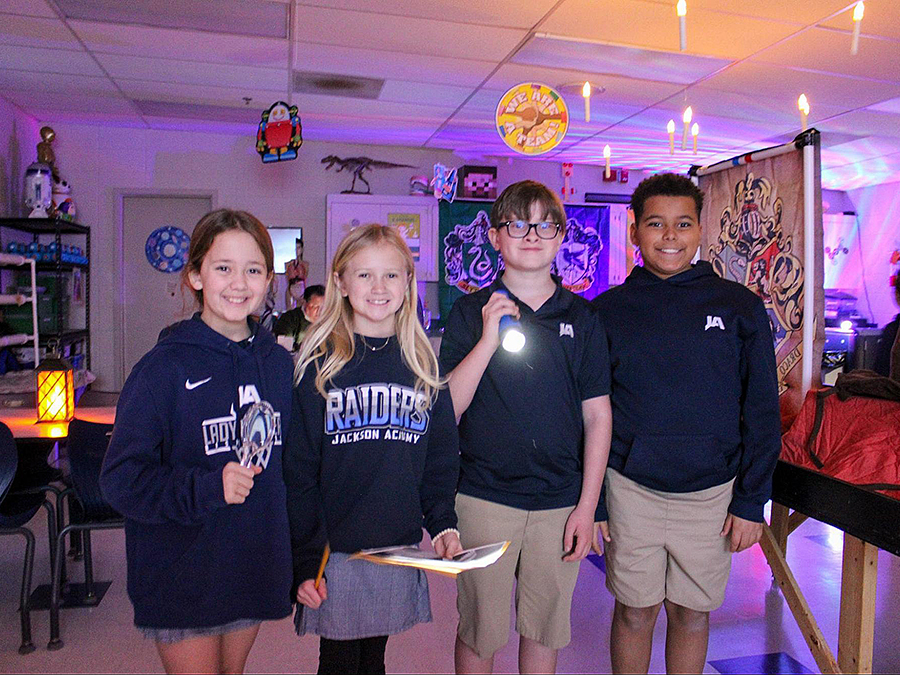 Cliff Powers' STEM class worked in small groups to solve challenges in a Harry Potter-themed escape room. Powers created a whole experience throughout the classroom with different stations. Each station provided a clue to the students to help them gather information to solve each challenge. The students solved puzzles, translated codes, and found hidden clues.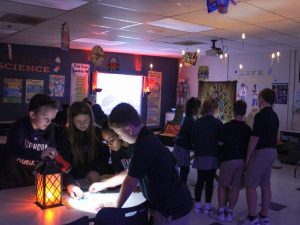 Overall, the goal of the STEM class escape room was to rescue Dumbledore before it was too late. This exercise allowed students to practice teamwork with each other and to think independently without direct instructions on how to solve the escape room. These problem-solving opportunities can apply to different scenarios outside of the classroom.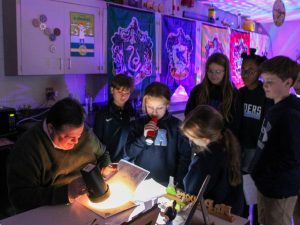 "These fourth-grade students are honing their powers of deduction in STEM Lab through a series of Escape Room challenges," said Lower School STEM teacher Cliff Powers. "Three separate, multi-sensory adventures fully immersed and engaged students as they face ruthless pirates, spell-bound wizards, and an ancient Pharaoh's curse! The escape rooms are a trendy experience that can help students develop skills in collaboration, critical thinking, problem-solving, and deciphering codes."
This STEM class exercise develops teamwork, critical thinking, and so much more, but this experience allows students to use their imagination.