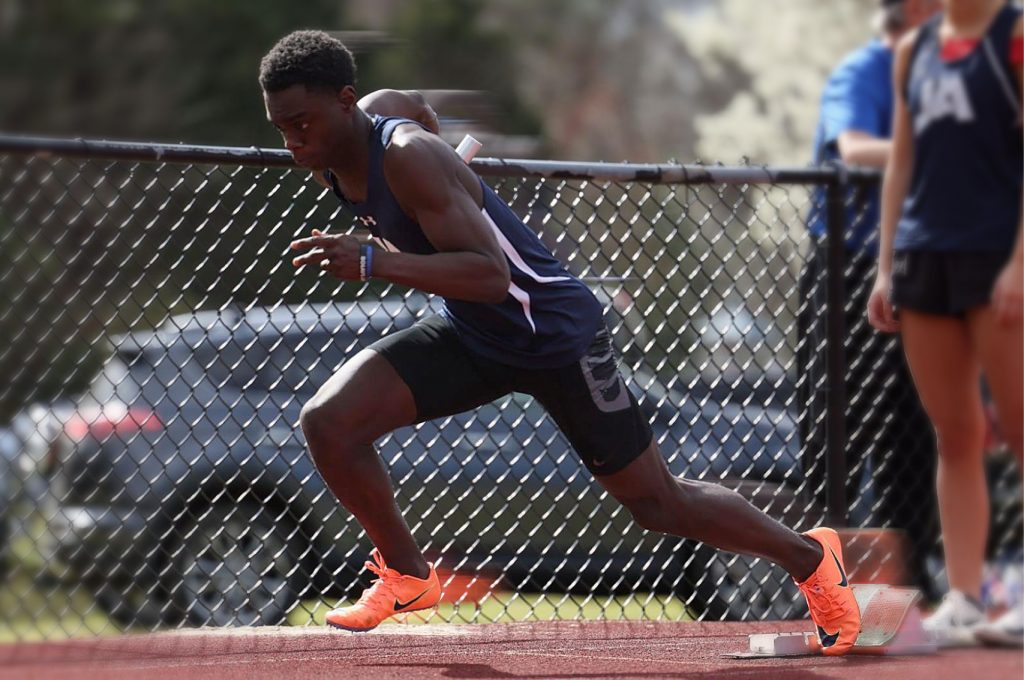 Last week saw Raiders in action on the field and court Wednesday and Friday through Saturday vying for state championship titles. The JA tennis teams competed in singles and doubles play throughout the day on Wednesday. Congratulations to the girls' tennis team for claiming their sixth title in a row, and twelfth title overall, and to the boys' tennis team for earning runner-up! On Friday and Saturday, JA track and field athletes claimed multiple state titles in individual and team events.
Tennis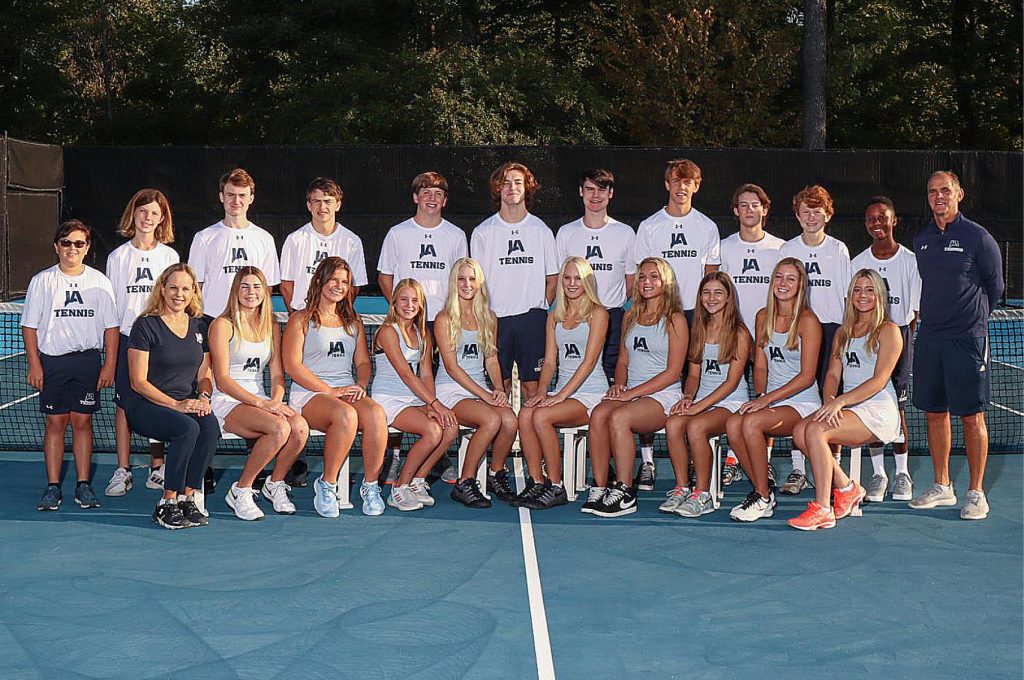 This year's tennis team is a mix of veterans and newcomers who all share a love of practicing, playing, and hanging out together. With conflicting sports schedules, injuries, and weather-related cancellations early in the season, the start of the season was challenging, but camaraderie and commitment kept the team going. "I am extremely proud of the success of this team," said Head Tennis Coach Colleen Roberts. "I have never had a team perform so well in the tournament. We held or exceeded our seed on every court. I am thankful to the coaching staff, parents, players, and administration who help us run a successful program."
The tennis team finished their season 8-4 and earned the following placements in the state championship:
Girls #1 Singles – Emily Buchanan, winner
Girls #2 Singles – Ellie Hogue, winner
Girls #1 Doubles – Emory Laseter and Emma Roberts, winner
Girls #2 Doubles – Elena Roberts and Rimes Dehmer, winner
Boys #1 Singles – Sam Chustz, semifinalist
Boys #2 Singles – Ross Johnson, winner
Boys #1 Doubles – Michael Lowe and Drake Lester, runner up
Boys #2 Doubles – Michael Hogue and Cam Walker, runner up
Mixed – Willis Thigpen and Annalee Willson, runner up
Track and Field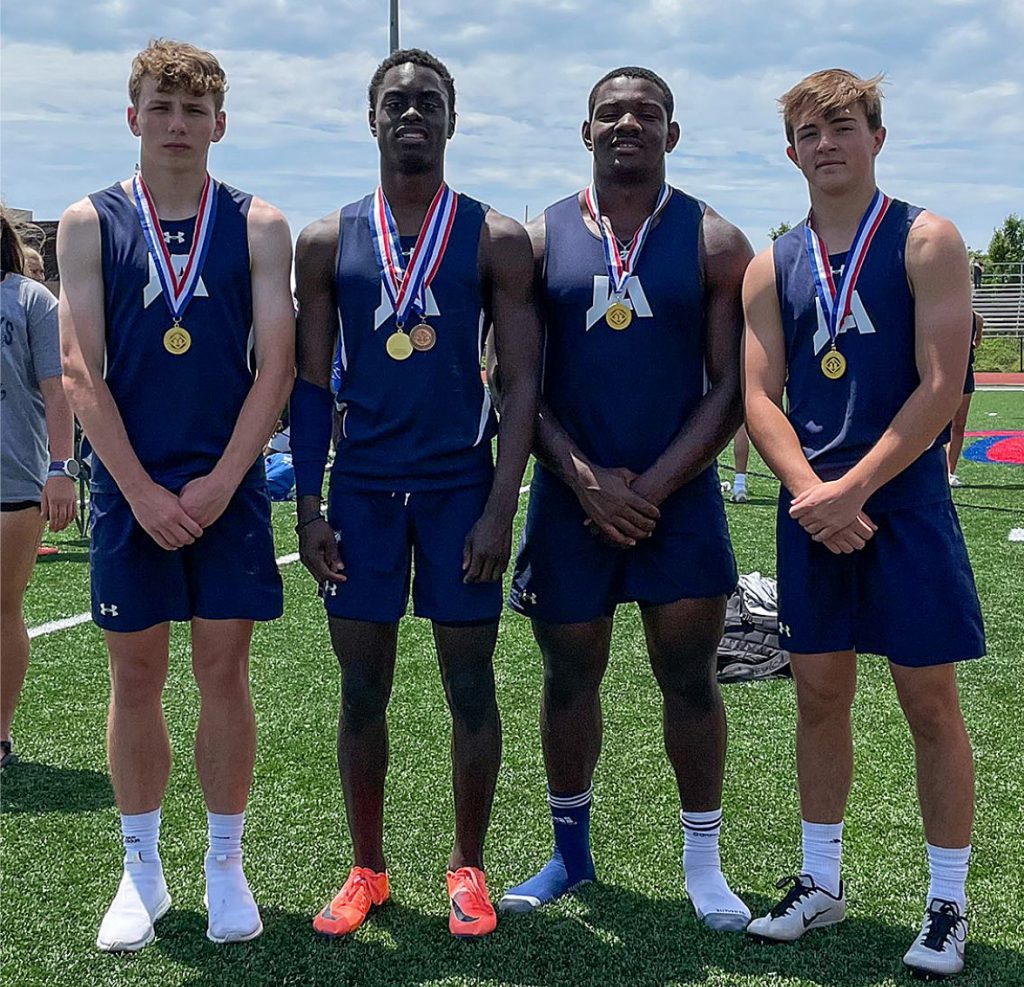 The MAIS 5A Overall Track Meet lasted two days, with field events taking place on Friday and track events on Saturday. Jackson Academy's girls' team finished in fourth place, and the boys' team finished third. Congratulations to Lardarius Webb Jr. for winning the 200-meter dash with a time of 22.42 seconds and Andrew Harrison for finishing the 200-meter dash in third place at 22.72 seconds. Emery Thigpen won the 800-meter run with a time of 2:03.47 and Banks McNair finished fifth in the race. Marcus Harris, Andrew Harrison, Lardarius Webb Jr., and Merritt Nations earned first place in the 4×100 relay with a time of 44.01. Individual state champions from the field events were Marcus Harris, discus (140'9″), Parker Bracken, discus (102'5″), and Sarah Carnathan, high jump (5'2″). Congratulations to each of these outstanding athletes!