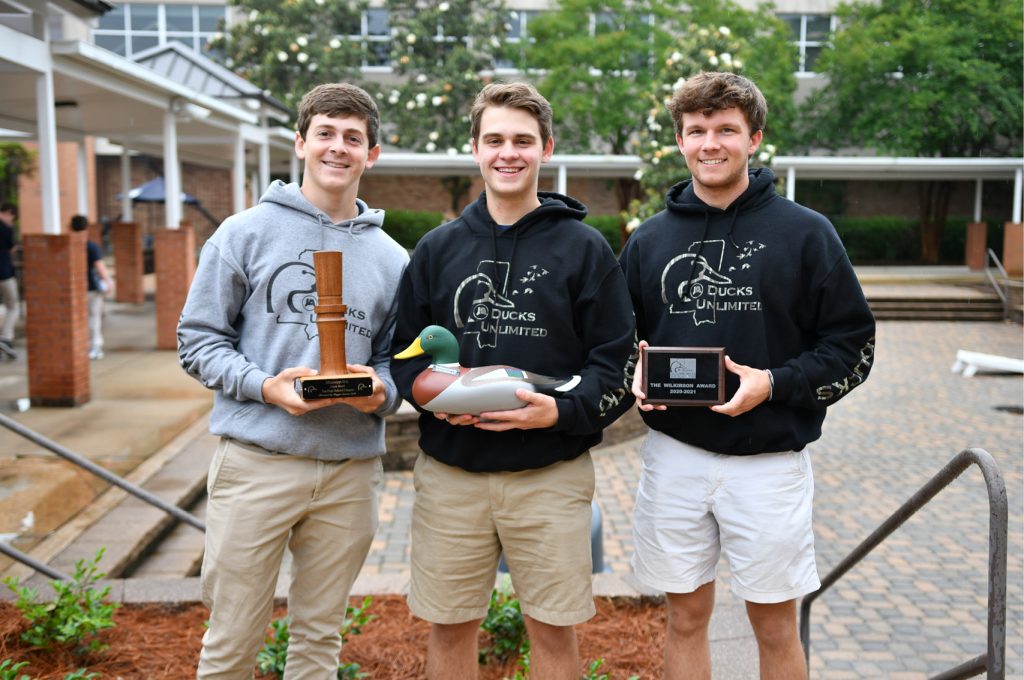 Jackson Academy's Ducks Unlimited Chapter took top awards at the annual Ducks Unlimited Banquet Friday evening at McLain Lodge. The Duck Bowl is a fundraising competition held throughout the year between Jackson Academy and Jackson Prep. JA's chapter raised more than $23,000 for Ducks Unlimited through its annual banquet and spring raffle. Ducks Unlimited uses funds raised for wetlands preservation, conservation, and education throughout North America.
This is the second year that JA is a nationally-ranked high school chapter, with active participation from 72 members in ninth through twelfth grade. McNeill Dinkins is the founding member and organizer of JA's DU chapter. This year, McNeill Dinkins was recognized nationally for his service and fundraising ability within the school's chapter. In honor of his service, he was one of two recipients throughout the United States to receive a national DU college scholarship valued at $10,000.
Parker Grant received the Wilkirson Award, given from JA's chapter for dedication to the chapter, showing a strong work ethic, going beyond the call of duty, and being someone who represents the chapter well outside the DU world.
Brooks Magee will serve as the incoming chairman for the chapter for the next academic year. McNeill was this year's chairman. Jim Wilkirson serves as faculty advisor.
Special thanks to all JA DU supporters, sponsors, and donors, especially this year's presenting title sponsor, Wren & Ivy.