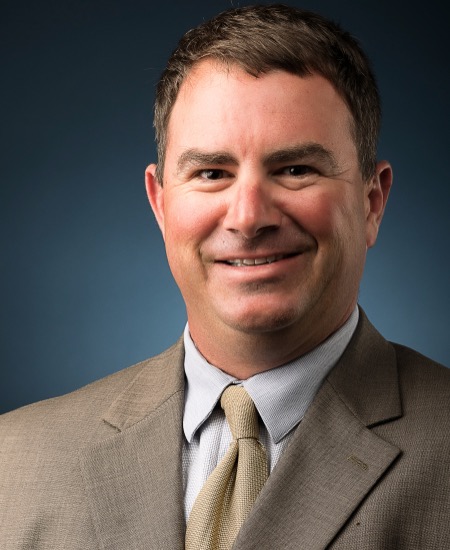 Fifty young baseball hopefuls eagerly took turns at the plate at Jackson Academy's Raider Park. The second through seventh graders were part of a program called Hitting with the Raiders that newly-named Varsity Head Baseball Coach Parker Harris and his coaching staff instituted this year. The hitting camp gave the boys an opportunity to hone their budding skills and to experience America's sport with their friends. For Coach Harris, the camp was largely about building relationships, a key part of his philosophy of coaching. He is eager to share his love of the game with students.
Harris was named JA's head baseball coach at the close of the 2018-19 school year. His goals include growing the program, connecting with students in lower grades who have an interest in baseball, teaching life skills that are mirrored in the game of baseball, and of course, competitively pursuing state championships.
Harris has been coaching since 2000 and has experience at a number of MAIS-member schools. He has coached in three sports and taught history, accounting, and computer. He holds a bachelor of business administration degree from Mississippi State University.
Originally recruited by Athletic Director David Sykes, Harris has been at JA since the 2009-10 season serving as assistant baseball coach. "JA has always been one of the top schools in the MAIS. As a young coach, you want to get to the Jackson area. To me, the ultimate goal as a coach is to be at a school like JA," Harris said.
"We are looking forward to Coach Harris' leadership in our baseball program," said Sykes. "One of his greatest qualities is how he builds relationships with his players both on and off the field. He also has great knowledge of the game and is a tireless worker as well. I know that we will be in for some exciting times on the diamond at Raider Park this spring."
The former Meridian Community College baseball player had a career-ending injury during his college baseball career, so Harris knows a bit about adversity. Responding to disappointment is a life lesson he believes baseball can teach. "Life has ups and downs," he said. "It's how you respond to those ups and downs that define who you are," he said. Coach Harris enjoys the life lessons that baseball teaches about failure and how to respond to failure.
The Hitting with the Raiders camp for young baseball players exemplified many of the qualities Coach Harris loves about baseball. The laid-back atmosphere of the sport, with its history as America's pastime, brings out a different side of kids, he says. "It brings back the fun. I want to bring that back," he said. Plus, watching his high school players interact with younger players makes him proud. "It's real neat to watch them interact," he said, noting that his players wrote a thank you letter to each young participant letting them know how glad they were that they attended the hitting camp.
Jackson Academy's baseball season begins February 10 with the first home game slated for February 13.