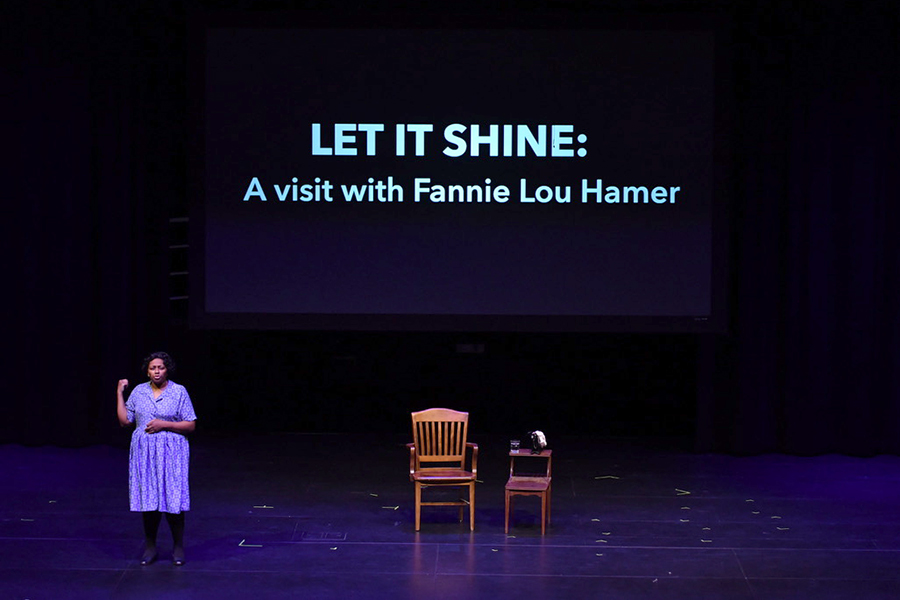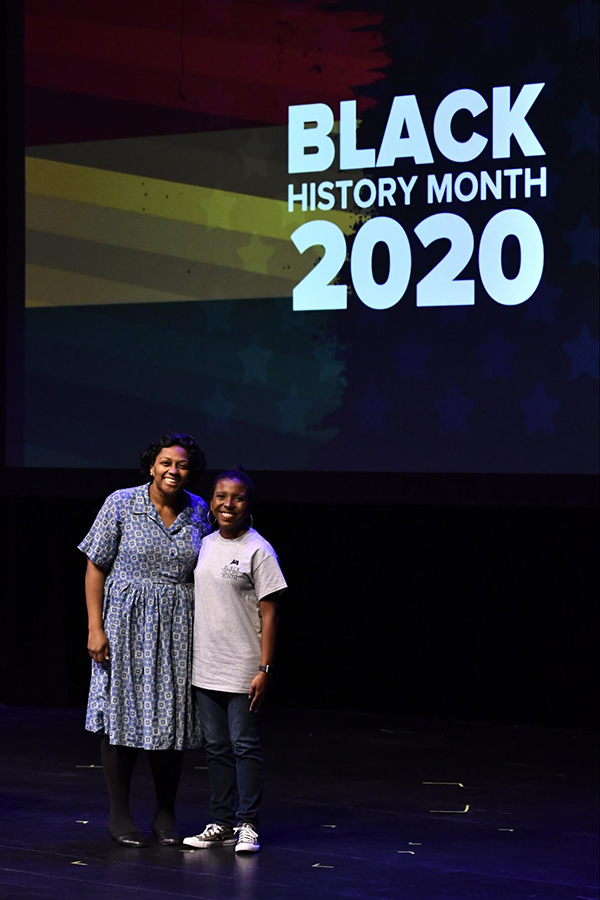 Local actor and education director Sharon Miles took audiences through the journey of a key civil rights figure today during "Let It Shine: A Visit with Fannie Lou Hamer," written by Frank Kuhn. Through moving songs and narrative, Miles conveyed the story of this influential Mississippian, who grew up in Ruleville in Sunflower county in the Mississippi Delta
The granddaughter of a slave, Hamer was born in 1917 to a family of sharecroppers and devoted a significant part of her life to voter registration, business opportunities, childcare, nutrition, housing improvement, and other services for minorities. She is known for persuasively speaking out and taking action about injustices against minorities and women. Hamer is often recognized for the comment, "I'm sick and tired of being sick and tired."
Sharon Miles is an actor, writer, director, and arts supporter who works as education director of New Stage Theater in Jackson. She has been involved in the story of Fannie Lou Hamer since 1999, when she read Hamer's words for a readers' theatre piece, called Voices of Freedom Summer, in Hattiesburg. Since that time, she has also portrayed Hamer in productions at the University of Southern Mississippi, Hattiesburg's Saenger Theatre, the Mississippi Museum of Art, and New Stage Theatre.
In an interview after the show, Miles commented on how history can influence character development. "What I love about Fannie Lou Hamer is she did her part, and we need to inspire the next generation to do their part. We all have a piece in it," said Miles. With the opening of the Civil Rights Museum, Miles hopes Mississippians will know the names of many who played important roles in the state's history. Miles believes it is important to introduce Fannie Lou Hamer's story, whom she says was a "real advocate for human rights."
"She was a powerhouse…captivating," said Miles, and for that "she got a lot of pushback," locally and even on the national level. As evidence of the effect of Hamer's presence, Miles noted that civil rights activist Bob Moses said President Lyndon B. Johnson was more afraid of the speeches of Fannie Lou Hamer than he was of the speeches of Martin Luther King. Although Hamer ran for office, she was never elected. A relative of the Staple Singers, Hamer even wrote a song for use in her campaign, and it was picked up and modified by other groups.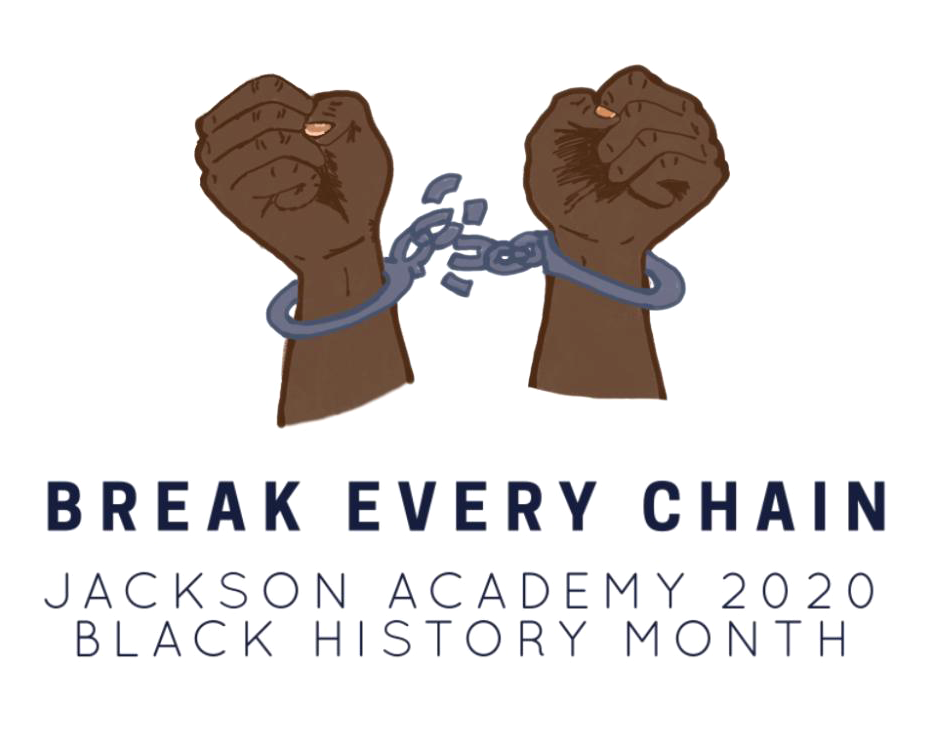 On JA's campus, students had the opportunity to purchase a T-shirt for Black History Month with this year's theme, Break Every Chain, which was inspired by the modern gospel song "Break Every Chain" by Tasha Cobbs. The T-shirt was designed by our very own McKenna Thompson!