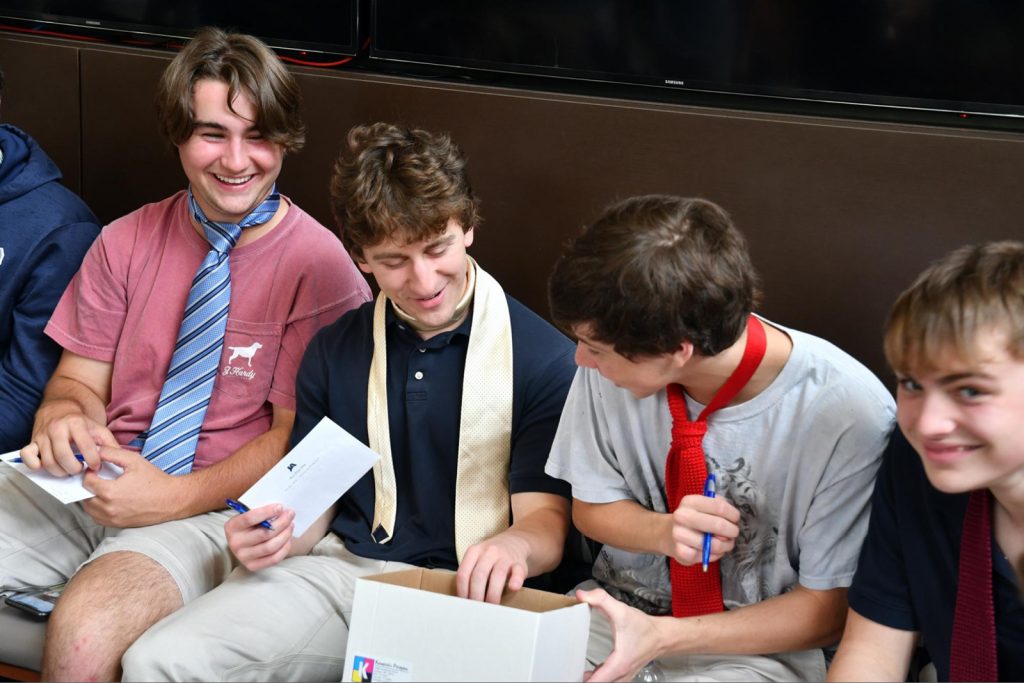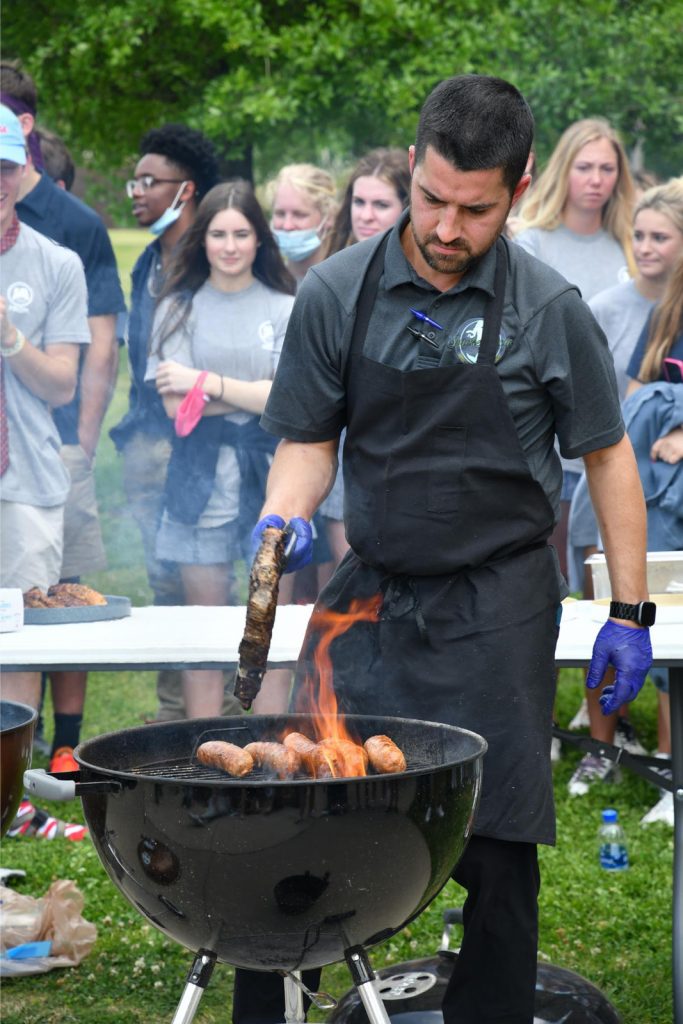 Windsor Knot. Half Windsor Knot. Four in Hand Knot. Tying a tie was one of several valuable or essential life skills practiced by Jackson Academy seniors on Life Skills Day. This new program seeks to equip seniors with non-classroom experiences needed for daily living.
Students practiced changing a tire, jumping off a stalled car, lighting a charcoal fire and grilling safety, writing thank you notes, preparing for interviews, tying bow ties and dress ties, and angling skills. The day was a mix of seriousness and levity, all designed to help seniors prepare for their next steps into the real world.
Students appreciated learning essential skills, and those who were already familiar with the lessons appreciated the refresher course. Keith Kinkade of Kinkade's Fine Clothing, a JA sponsor; JA parent Alex Eaton with The Manship and Aplos; and alumni John Dinkins and Hunter Wilkirson; and staff members Jim Wilkirson, Paula Pratt, Danny Robertson, Amy Bush, and Mandy Robertson led sessions.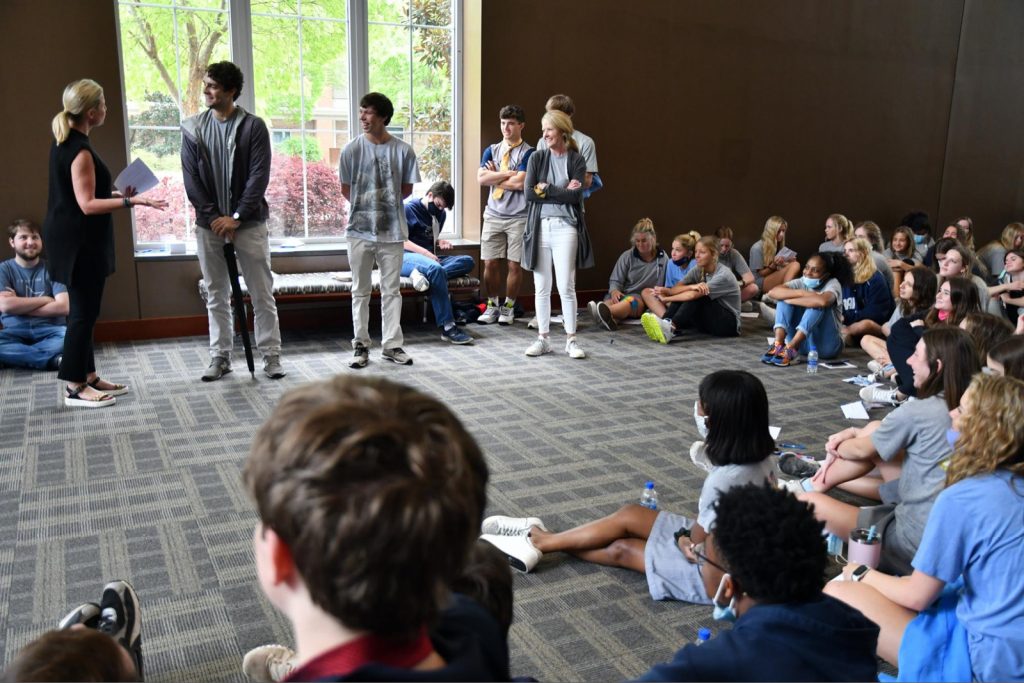 While discussing interview tips, students role-played questions they might encounter in applying for a scholarship, preparing for a job interview, or simply mingling at college events. The counselors advised the students to be familiar with these types of questions so that they may be prepared with specific and appropriate answers. The counselors also covered dressing professionally and being aware of posture and body language.
Students then offered their own interview questions for the role play:
"If you were the president, what would you do?"
"If you had three days left to live, what would you do with those days?"
"If I were to place $10 million in front of you, what would you do with it?"
All in all, Life Skills Day put JA seniors one step closer to the milestone of high school graduation and a bit more prepared to succeed in life beyond JA.